Kelly Ripa reveals pregnancy scare with husband Mark Consuelos
Kelly Ripa is a proud mom to three children – but she recently thought a fourth was on the way after she convinced herself she was pregnant.
SEE: Kelly Ripa looks gorgeous in flirty sheer dress for 'shameless plug'
The LIVE with Kelly and Ryan star – who shares sons Michael, 25, and Joaquin, 19, plus daughter, Lola, 21, with husband Mark Consuelos – opened up about her lockdown pregnancy scare while discussing her upcoming debut book, Live Wire: Long-Winded Short Stories.
WATCH: Kelly Ripa and Mark Consuelos' love story
"I will definitely include that time during the pandemic that I thought my husband got me pregnant," she told Haute Living.
After daily pregnancy tests, it became clear that Kelly wasn't expecting, with her husband suggesting she could be going through the menopause instead.
MORE: Kelly Ripa wows in sporty bikini in romantic beach photo with husband Mark
"I started taking pregnancy tests daily, but then Mark sort of gingerly said, 'Could there be another reason why you're not getting your period?'" she said.
"'What other reason could there possibly be?'" she asked him, before revealing that Mark "really had to walk on eggshells" as he explained that she could be going through menopause.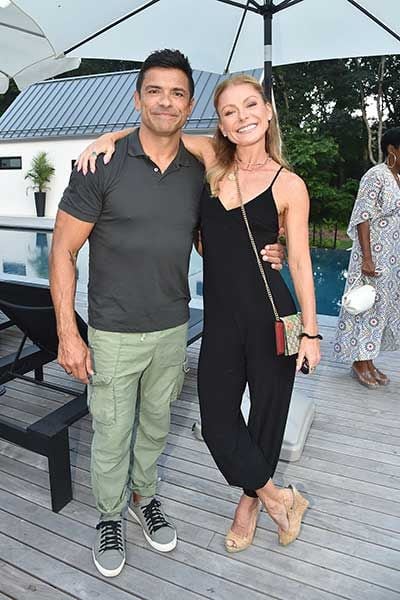 Kelly and Mark thought they were having a baby
Kelly confessed that she was "really grateful" she didn't have to "explain to my kids that they were about to meet their new sibling".
Kelly's pregnancy scare should come as no surprise considering how vocal she is about her and Mark's bedroom antics – she's even dedicated a whole chapter of her book to their sex life.
"My kids never want to think of us in any sort of intimate way whatsoever. That's why in that one chapter, I was like, 'If you are related to us in any way, I urge you to skip over this,'" she added.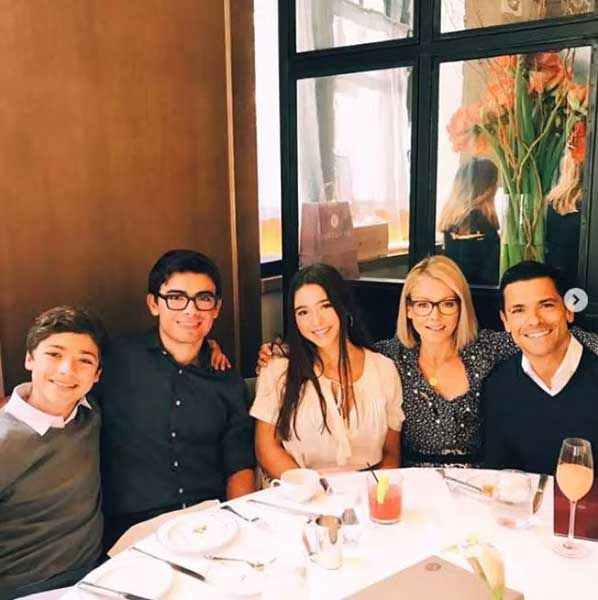 Kelly and Mark share three children
Live Wire is Kelly's debut book and hits the shelves on September 27.
According to Dey Street Books, a HarperCollins Publishers imprint, Live Wire will include a "sharp, funny, and honest collection of real-life stories from Kelly Ripa, showing the many dimensions and crackling wit of the beloved daytime talk show host".
It will also feature "a collection of personal essays on childhood, motherhood, marriage, her career and the intersection of all the above" and will be "surprising, at times savage, a little shameless and always with humor".
Read more HELLO! US stories here
Source: Read Full Article