Simihaze Beautys New Collection Is Cosmic Inspired
Cosmic-inspired beauty is having a moment. Simihaze Beauty—the eponymously named beauty brand cofounded by identical twins Sama "Simi" and Haya "Haze" Khadra—dropped the third capsule of its growing, celeb-favorite collection today. Following products like the multitasking lid-cheek-and-lip tint Sun Flush or the deceptively hydrating Velvet Blur Matte Lip Balm, the jet-setting sisters have unveiled the next leg of their beauty brand that invokes a "journey through space." It includes light-reflecting lip gloss, new shades of oil-infused eye shadows, and easy-to-apply, gemlike stickers to embellish the eyes.
"We created our Lunar Lip Gel—a liquid balm that reflects light to give a fuller effect—inspired by the sheen of the full moon," the sisters tell BAZAAR.com. As with the other products in the range, there is more than what initially meets the eye—a theme to keep in mind with the sisters, to be sure. For instance, the limited-edition shadow palette delivers both matte and shimmery shades, and can transform textures from a sheer shadow to an inky paint when moistened. "Everything we put out is intentional," they insist, noting that their favorite product in the launch is the Gem Pack, which "can be applied in two seconds for a full jewelry effect on the eyes."
https://www.instagram.com/p/CUam1FNl-hj/?utm_source=ig_embed&utm_campaign=loading
A post shared by SIMIHAZE BEAUTY (@simihazebeauty)
Famously spotted at Fashion Week at just 14 years old, Simi and Haze themselves are perfect examples of the "don't judge a book by its cover" adage, each possessing seasoned experience working in multiple industries (like deejaying at Coachella, for example) despite their young age. They've amassed an Instagram following of 1.4 million and are regularly spotted among famous friends like Kylie Jenner, Hailey Bieber, and Bella Hadid. The duo even creative-directed the space that held the brand's VIP launch party, artistically reinventing the venue to suit the aesthetics of Capsule 3. Their global upbringing—living between California, London, and Saudi Arabia—has seemingly influenced their brand's expression in its desire to be unique. "There is no standard person or guideline to adhere to no matter what industry you're in," they point out. "Our beauty products have to be as versatile as the people who purchase them."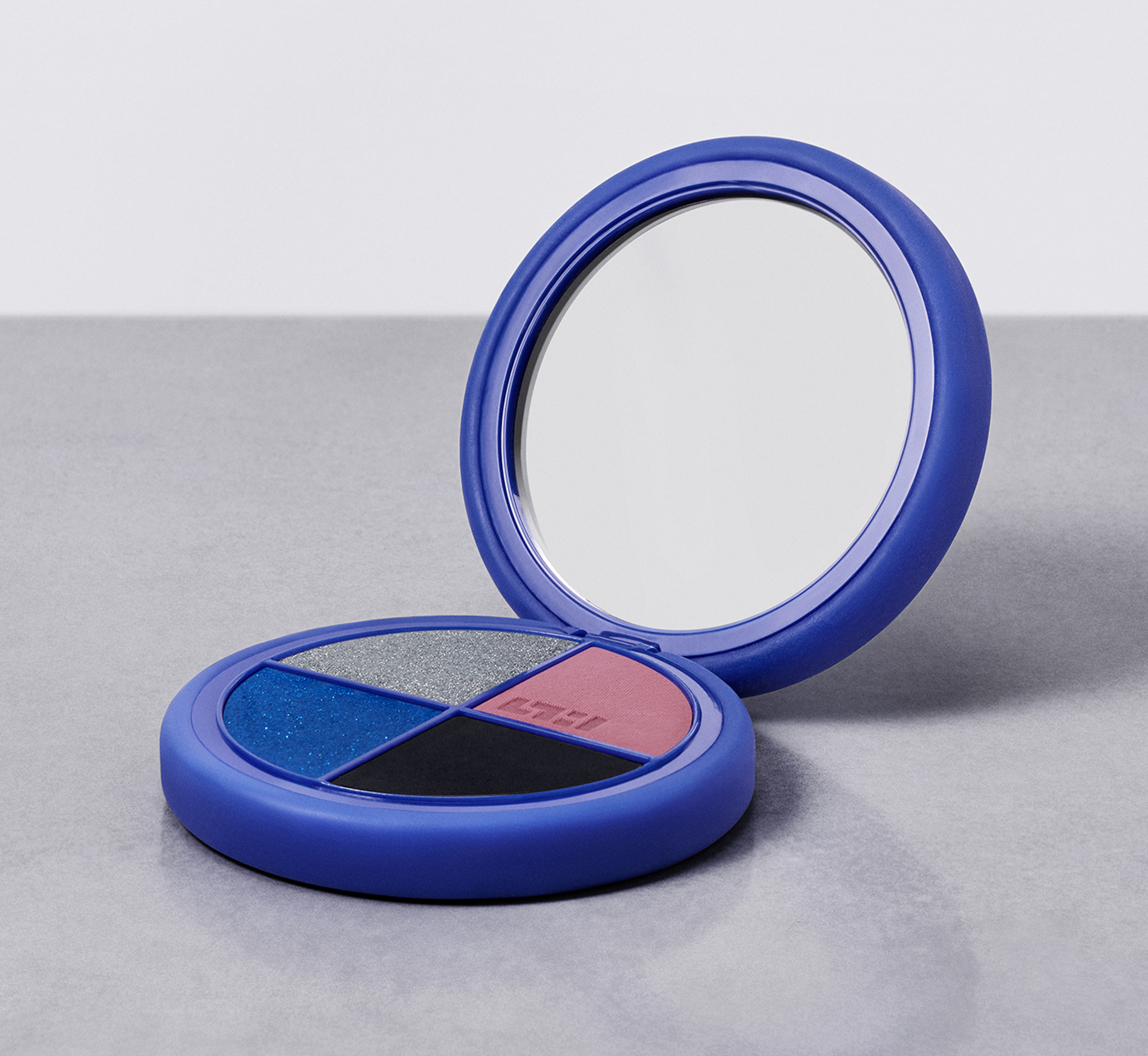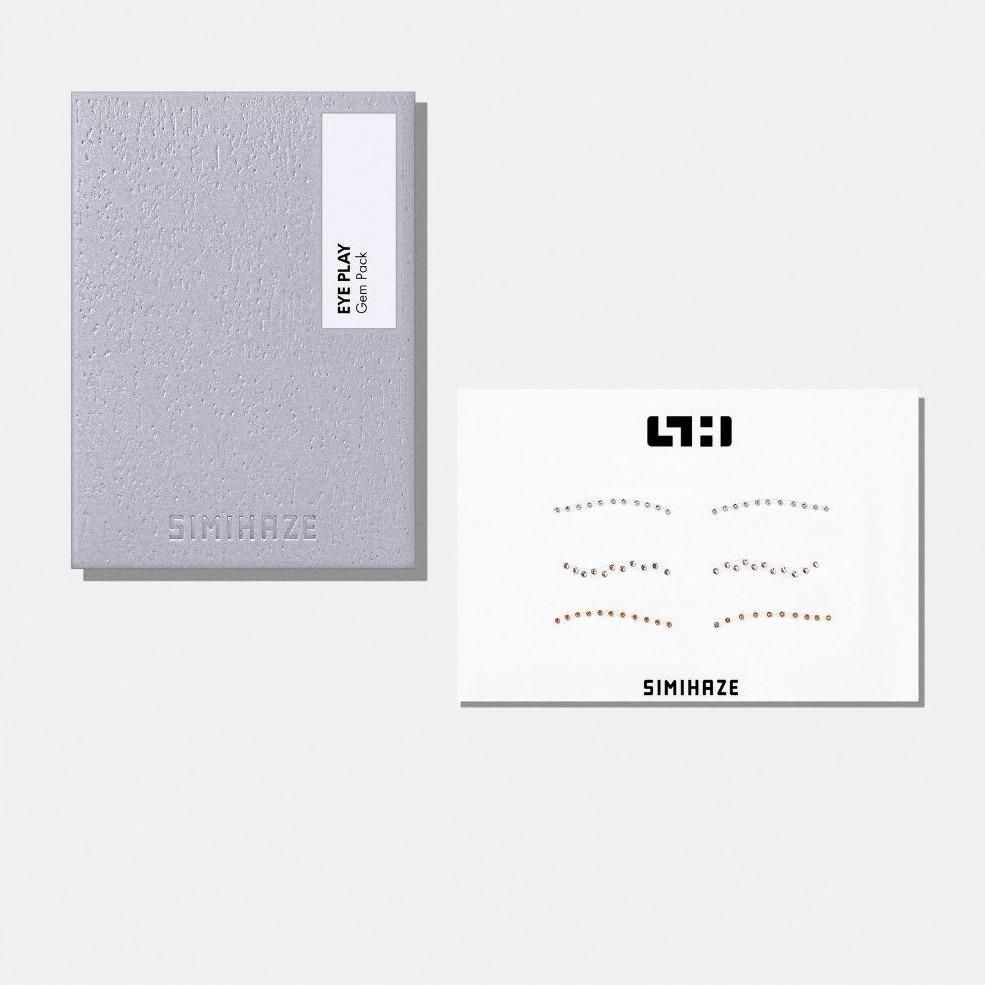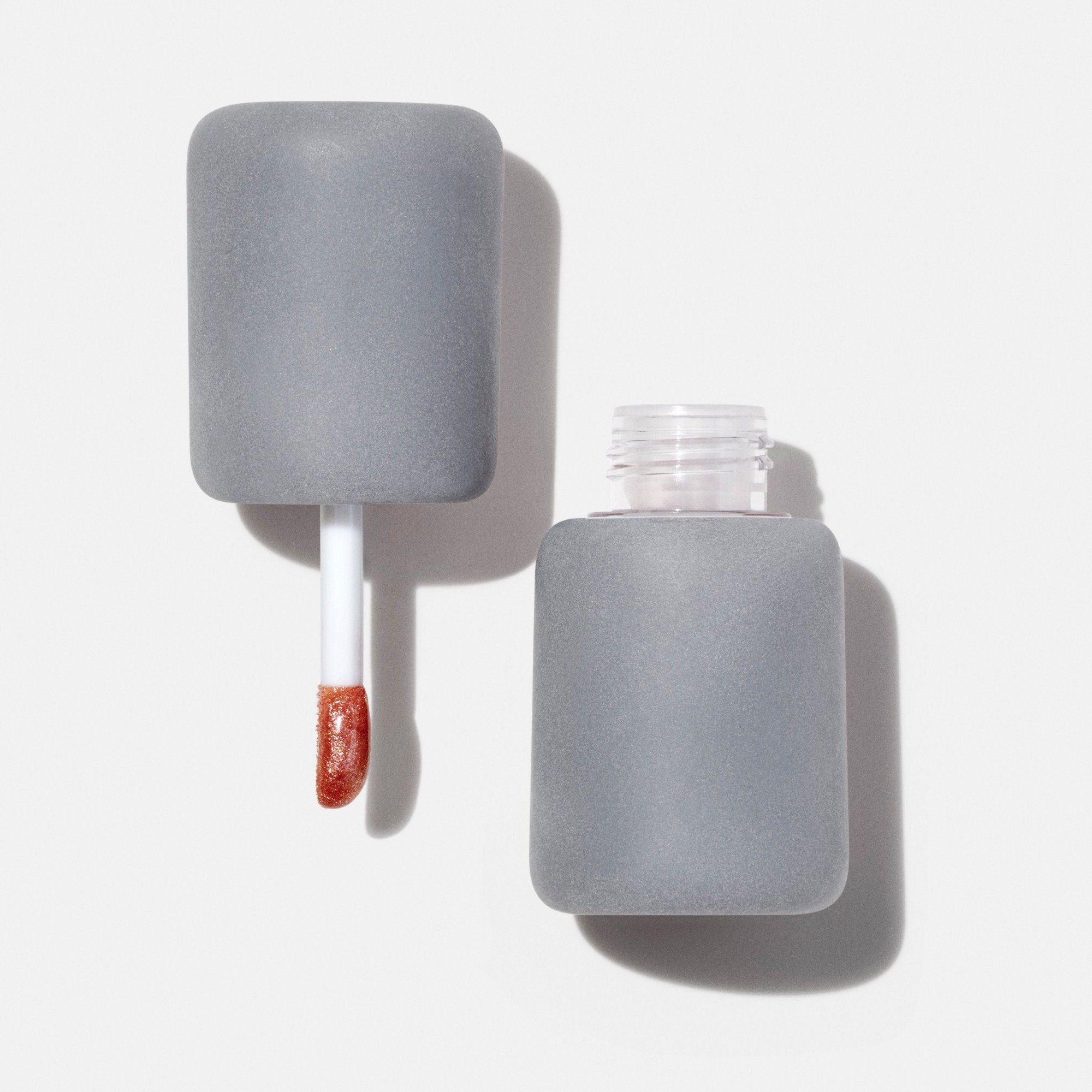 They have also shied away from deferring to trends. "When we create our products, the intention is always, 'What do we need that hasn't been done very efficiently—or at all?' If it does speak to a beauty trend, then that's a happy accident," they share. The packaging is what sets Simihaze Beauty apart from so many other makeup launches. Whimsical and made for Instagram, many products are housed in sculptural tubes that are magnetic and stackable. "When we work on something, we think of it as an entire world with its own story, with its own textures, language, feeling," the twins say, noting that inspiration can be found in everything.
The packaging is unmistakable, a testament to the artistic spirit that is the common thread throughout the entire venture. "We fought to have this distinct look, and it took us three years to execute it," they explain. "The formulas are still ultimately the most important factor in the entire process, so even once you look past the packaging, a lot of people are surprised to feel that these formulas are also revolutionary."
https://www.instagram.com/p/CUIdqxKl4WX/?utm_source=ig_embed&utm_campaign=loading
A post shared by SIMIHAZE BEAUTY (@simihazebeauty)
The brand's official ethos centers around duality and versatility, which can both be seen in the brand's interplay of textures: a matte balm that hydrates; sheer, dry pigments that can be transformed into creams; a dual-ended eye shadow brush that can blend yet also line precisely. And what cuter parallel can there possibly be in duality than to the famously close bond between twins? "There is an almost telepathic connection," Simi and Haze confirm. "We definitely use it to our advantage. We're lucky, because it's like being able to be in two places at once—we trust each other's choices and opinions, so it's easy to delegate work between each other. We definitely have our distinct tastes and personalities, but our similarities are the bridge between us."
Should you choose to try this youthful celebration of creativity yourself, the twins urge you to draw upon your own creative inclinations. "Just play with them and wear what makes you feel most comfortable and confident," they say. "Don't think too hard about it."
Shop Capsule 3 online at simihazebeauty.com. SHOP
Source: Read Full Article