Twitter Is Freaking Out Over Dakota Johnson Closing Her Tooth Gap
Never in my life did I think that I'd eve have to type out these words but…R.I.P. to Dakota Johnson's tooth gap–you will be missed. Once a definitive characteristic of her super cute smile, the gap is no longer. Dakota sent her gap a letter to cease and desist, and then one day the gap was magically gone. Dakota did the same exact thing that Demi Lovato did when she signed that employment contract with Disney Channel—she closed that MF up and said "Adios, b*tch," not even looking back to even consider the drama it would cause. But hey—the power of corrective dentistry, amirite?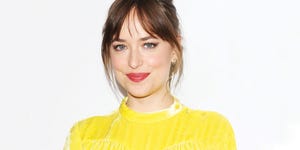 Yesterday, a fan took to Twitter to express that something was off about Dakota's look. "I just found out Dakota Johnson fixed her tooth gap and I'm kinda sad because that was like her brand but if it makes her feel better I'm all for it u go queen," the user wrote, along with a new image of Dakota smiling with teeth—sans gap!!!
i just found out dakota johnson fixed her tooth gap and i'm kinda sad because that was like her brand but if it makes her feel better i'm all for it u go queen pic.twitter.com/4ueTuyE9Qx
Naturally, when the news began making the rounds, gap-toothed Twitter was hella upset. Even though I personally don't have a gap in my teeth, I can totally understand why fans are mourning the loss of Dakota Johnson's gap. Like Madonna, Brigitte Bardot, and SpongeBob, Dakota had the potential to be a gap-toothed ICON. It's a huge loss for the gap-toothed community, TBH.
someone do god a favor and photoshop a gap in dakota johnson's teeth from now on
me to dakota johnson's front teeth when she's sleeping so her gap comes back pic.twitter.com/5licwgQoIY
Rest in peace to Dakota Johnson's tooth gap, a legend in our community ❤ pic.twitter.com/r9ZYh9WPW6
rip dakota johnson's gap tooth gone but not forgotten pic.twitter.com/MhSv2G2ZWl
Logged on to find out tha Dakota Johnson, the only person who should have a gap in their teeth, got rid of hers… please Venmo me during this difficult time pic.twitter.com/7W8h3nT4L6
in memory of dakota johnson closing her gap tooth im changing my @ pic.twitter.com/2dO50r74d7
In case you're in absolute disbelief that Dakota truly closed her gap, here's an image of her from last year giving us a biggggg gap-toothed smile while promoting Bad Times at the El Royale last year.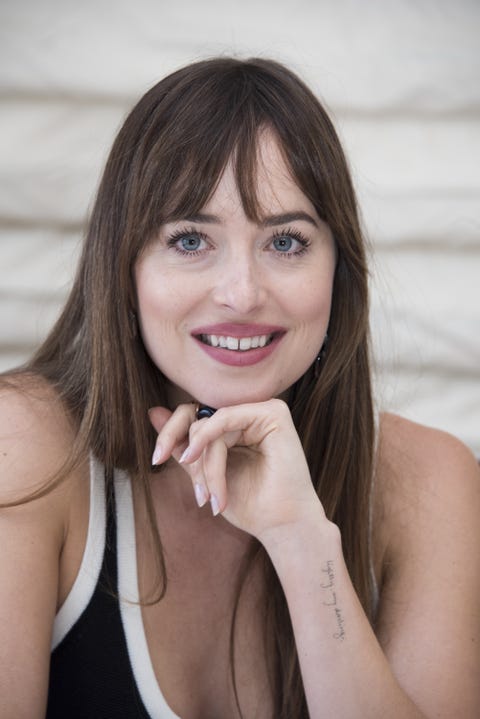 Aaaaaand here's a photo of Dakota last week promoting her new movie, The Peanut Butter Falcon.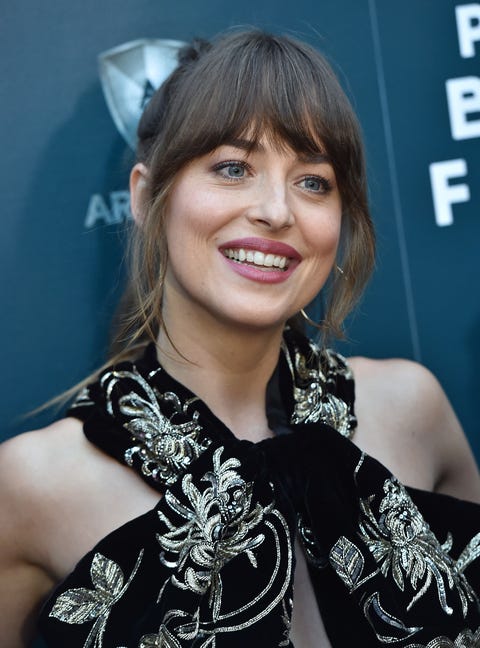 As you can see, work has been done. Like the rest of gap-toothed Twitter, we'll just have to wonder why Dakota decided to close up her signature feature. Whatever that reason is, it's Dakota's face and she can do whatever TF she wants with it—period! ¯\_(ツ)_/¯
Source: Read Full Article