Amy Robach and T.J. Holmes potential new venture will leave estranged partners emotional
Amy Robach and T.J. Holmes are reportedly gearing up for a new venture together – and it's bound to spark an emotional response from their estranged partners, Marilee Fiebig and Andrew Shue.
According to several outlets, the pair are planning on running the New York half marathon together this weekend .
While their names aren't currently on the celebrity list which is released in advance, there's every chance they are taking part incognito.
WATCH: Amy Robach and Andrew Shue's awkard interview with T.J. Holmes before relationship was revealed
It'll be a difficult pill to swallow for T.J.'s wife, Marilee, and Amy's husband, Andrew, as the couple reportedly forged a romance after spending hours training for the NYC half marathon last year and the full one months later too.
They last competed in November 2022, just weeks before their love affair was made public with photos of them packing on the PDA while on vacation.
RELATED: Amy Robach and T.J. Holmes' contrasting net worths will leave you stunned
MORE: Amy Robach's grown-up daughter Ava is taking after famous mom in more than one way
Prior to their relationship revelation, Amy spoke about pushing T.J. into running a marathon with her.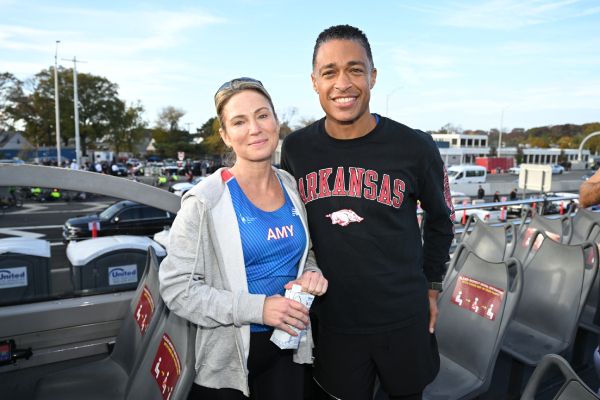 Amy and T.J. bonded over marathon running and trained for months together
She told Page Six: "I'm not sure we technically decided to run together. I pretty much announced to everyone that T.J. was going to run the half-marathon with me, and then publicly pressured him to join…. and it worked."
T.J. is currently going through a challenging divorce from his wife and Amy is believed to be doing the same with her husband of 12 years.
POPULAR: GMA3 stars' wedding photos: Dr. Jennifer Ashton, Amy Robach, T.J. Holmes, more
They were fired from their positions at ABC earlier this year and are yet to confirm any new TV roles, but it's clear they love working together.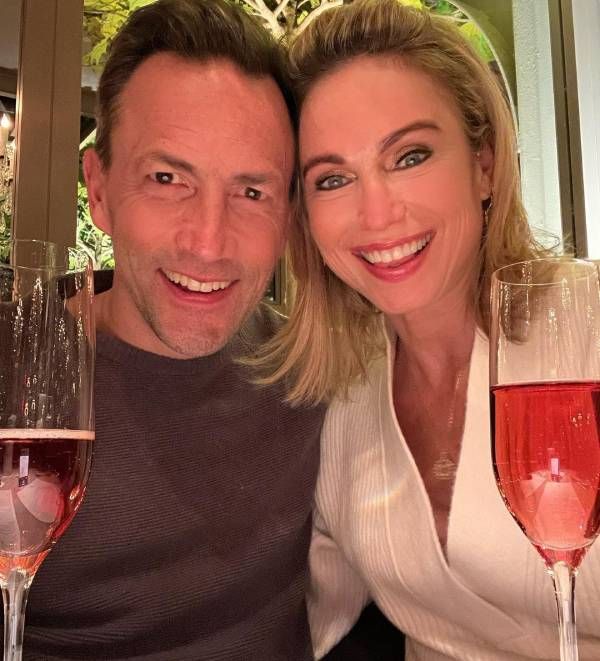 Amy with Andrew during happier times in their 12 years marriage
Even before the married co-stars were revealed as more than just friends, T.J. spoke passionately about the mom-of-two.
In an interview with the New York Post weeks before their affair was exposed, T.J. was asked how he feels about his role on GMA3 and said: "I am a really, really lucky dude… I am now in my absolute dream job… And I get to sit next to my best friend doing it."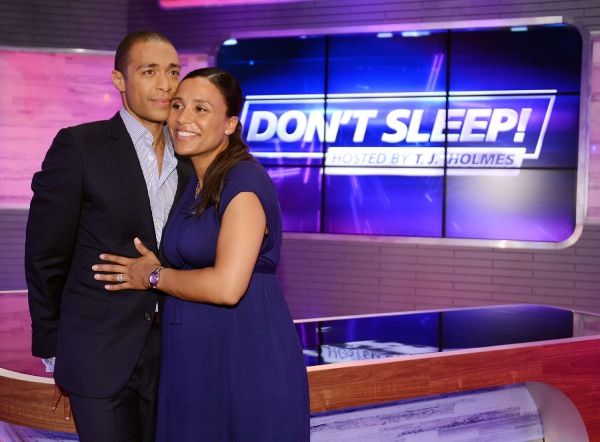 T.J. shares his daughter Sabine with soon-to-be ex-wife, Marilee Fiebig
His comments came ahead of him running the New York marathon with Amy and he added: "I never ever ever could have imagined things working out the way they have."
ABC's statement confirming they were leaving the show read: "After several productive conversations with Amy Robach and T.J. Holmes, about different options, we all agreed it's best for everyone that they move on from ABC News. We recognize their talent and commitment over the years and are thankful for their contributions."
Read more HELLO! US stories here
Keep up with the latest celebrity stories Sign up to our HELLO! Mail newsletter to receive the latest news straight to your inbox.
Source: Read Full Article