Bill Cosbys Recent Tribute To His Wife Has Twitter Divided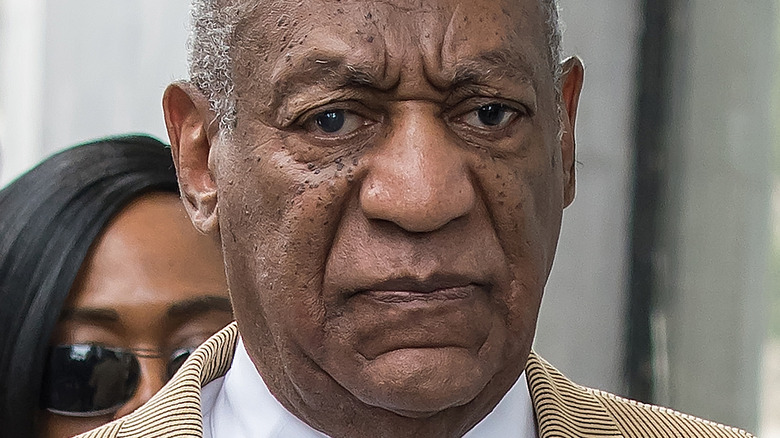 Actor and comedian Bill Cosby continues to make headlines. Cosby, who was convicted of and imprisoned for sexual assault, was surprisingly released from prison in June 2021, and the internet hasn't stopped buzzing since. His sexual assault trial was a pivotal moment in the #MeToo movement, but at the end of June, the Pennsylvania Supreme Court overturned his conviction, freeing the 84-year-old actor from prison (via The New York Times). Over 50 women accused Cosby of sexual assault, with him being arrested in 2015 and later convicted in 2018. Now, he walks free, no longer held for the three-to-10 year prison sentence for which he'd been convicted.
Outside of prison, Cosby has returned to his everyday life, including celebrating his 84th birthday on Monday, July 12. That's when he gave a tribute to his wife that has the internet conflicted.
If you or anyone you know has been a victim of sexual assault, help is available. Visit the Rape, Abuse & Incest National Network website or contact RAINN's National Helpline at 1-800-656-HOPE (4673).
Twitter users react to Bill Cosby's tribute to his wife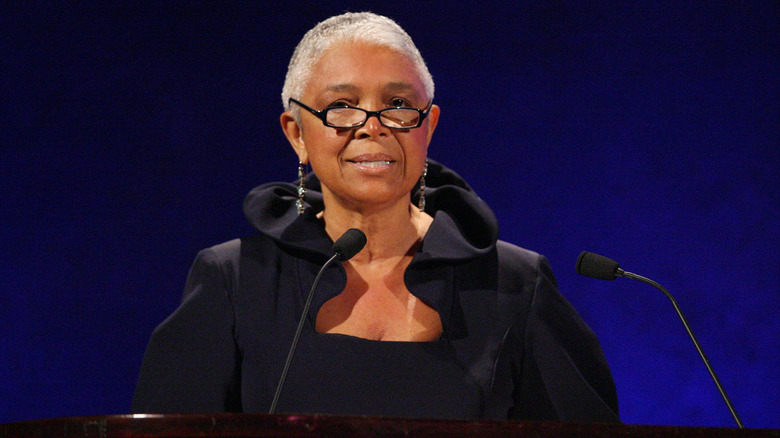 Because his conviction was shockingly overturned, Bill Cosby has become a free man and able to return to normal life. For him, this included celebrating his 84th birthday in July 2021 by giving a tribute to his wife. According to the Daily Mail, Cosby and his wife, Camille Cosby, have been together for 57 years, and the actor got a fresh haircut for his birthday celebration with her.
"In the words of James Brown, it's a man's world but it wouldn't be nothing without … Mrs. Camille Cosby," the comedian said, lifting up his wife for her support. The Cosbys' marriage remained intact during Bill's trial and prison sentence, and he's now planning a comeback tour, the Daily Mail reports.
Twitter, however, is conflicted with this tribute. Some users support the comedian, while others are rightfully critical of him. "Happy Birthday Mr. Cosby. We will always love you!!!" one user tweeted, while another tweeted, "It really would be nice if he just be quiet. That's all I'm saying."
Those who still support Cosby are unabashed in it. "Happy birthday, Mr Cosby! Behind every good man is a good woman. Thanks to Mrs Cosby a true queen," one Twitter user commented. Another tweeted, "Enjoy the rest of your days in peace."
Others commented on his sentence. "Shouldn't he still be in jail?" one Twitter user asked, while another person tweeted, "A technicality is not innocence!!! You are a monster who deserves to spend the rest of your time behind bars."
Source: Read Full Article