Blac Chyna Accused of Having Affair With Married Man
The 'Rob and Chyna' star has been put on blast for reportedly destroying a marriage by enjoying a secret relationship with a married man who has just welcomed a baby with his wife.
AceShowbiz –Blac Chyna made headlines for the wrong reasons yet again. The video vixen-turned-reality TV star was accused of being a home wrecker. She allegedly slept with Los Angeles-based artist/producer Luce Cannon who had just welcomed a baby with his wife.
"My husband @itslucecannon cheating on me his WIFE with @blacchyna," the wife revealed the alleged tryst between her husband and Rob Kardashian's former fiancee. "Remember I just had his child November 3, 2021 we live together and have been married for almost two years."
Cannon was put on blast by his wife on Instagram. The new mom posted footage from her husband's encounters with Blac Chyna during their night outs, claiming the duo had an affair while she was home recuperating from a surgery and caring for his newborn child.
She claimed Blac Chyna knew Cannon was married, "@itslucecannon and I planned our daughter and I sacrificed my life to bring her into this world he has decided couple weeks after giving birth to our beautiful daughter to start having a full blown affair with @blacchyna who was FULLY aware he is married."
According to the wife, she was left to struggle alone, "While I was recovering from a c section as an epileptic it was hard on my body BUT this is what my husband @itslucecannon decided to do while I was home recovering with his infant."
In another post, she revealed how much money he gave her, "As you can see how much money my daughters father feel she is worth to help me financially since she has been born while he has been out cheating and running the streets while I'm home alone taking care of his daughter …$75 and he gave me $250 before he left to New York."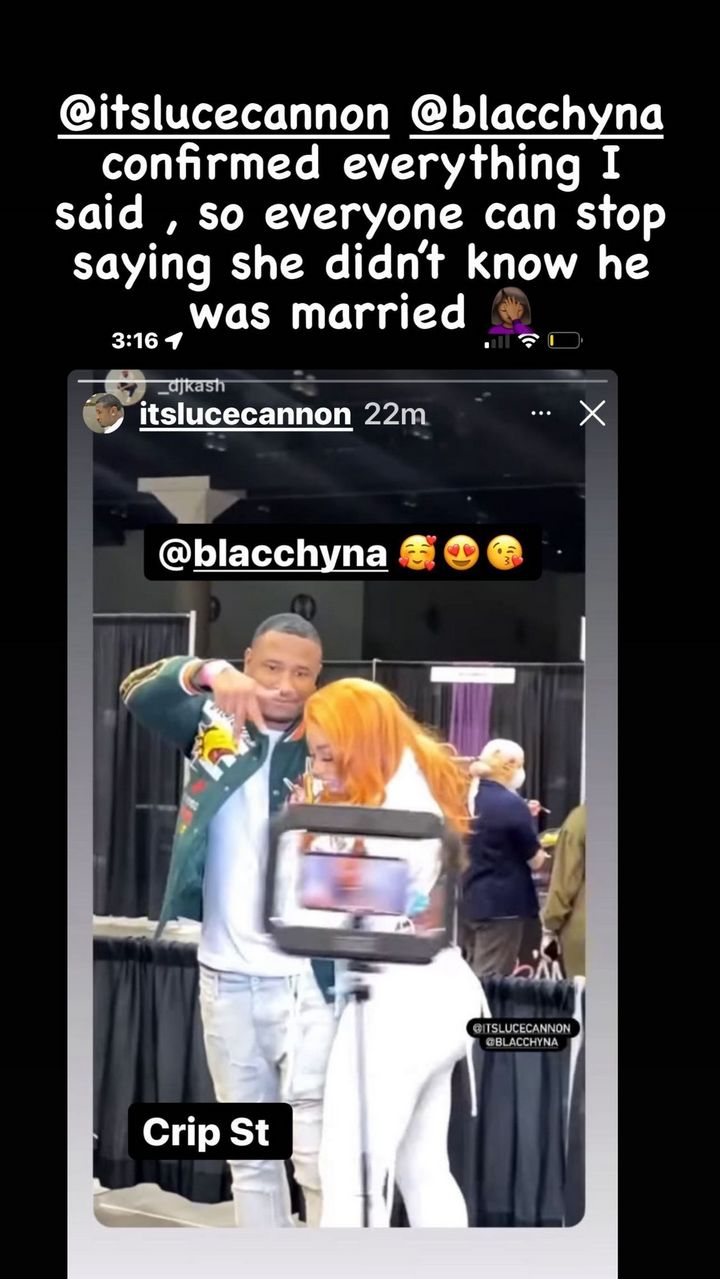 Blac Chyna was accused of being a homewrecker
The woman decided a cheating man wasn't worth her time, "I will be filing for a divorce asap so the private and public humiliation and disrespect from both @itslucecannon and @blacchyna will END." She concluded, "They are free to continue their affair in private and public."
Source: Read Full Article