Colton Underwood Reveals That Suppressing His Sexuality Made Him a 'Paranoid Freak' Who Would Do Anything to Protect His Secret
In his Netflix docuseries Coming Out Colton, Colton Underwood explains that denying his sexuality drove him to desperate acts. The popular Bachelor star went to such great lengths to conceal the fact that he's gay that he suffered from anxiety and depression. Underwood claims his denial made him a "paranoid freak."
Willing to do anything to protect the secret of his sexuality, the 29-year-old explained that he found it difficult to trust people.
Colton Underwood's relationship with Cassie Randolph and coming out as gay
Since his 2019 season of The Bachelor, the twists and turns of Underwood's life have kept him in the news. He started out as a fan favorite on Hannah Brown's season of The Bachelorette, which earned him a chance on The Bachelor. The handsome former NFL player endeared himself to fans further when he pursued Cassie Randolph, jumping a fence in his chase.
After their season of The Bachelor, the couple agreed to date, even moving in together in LA. By most accounts, they appeared to be in love. When Underwood caught coronavirus, Randolph's family even helped nurse him back to health.
When the news came out that Underwood was gay, it shocked many. In Coming Out Colton, Underwood reveals the battle he waged against himself and how it drove him to desperate acts against Randolph, who came to fear for her safety.
Underwood experiences paranoia, drugs, and stalking
Feeling overwhelmed by the situation his denial had placed him in, Underwood told Page Six that he started abusing prescription medications as a coping mechanism. He needed help to suppress his true identity. He admitted to using Xanax to get through each day. The drugs, he explained, also made him increasingly paranoid.
According to Underwood, once he'd ended his relationship with Randolph, he hit rock bottom. He took so many Xanax pills one night that he hoped he wouldn't wake up the next morning. Fortunately, his attempted suicide failed and he woke up the next day.
At the time, Underwood did many things he's ashamed of now, including harassing and stalking Randolph. The headlines about their breakup only pushed his anxiety and emotions higher. It wasn't long after that when Randolph placed the restraining order against him, frightened by his actions.
Underwood faces the consequences of bad choices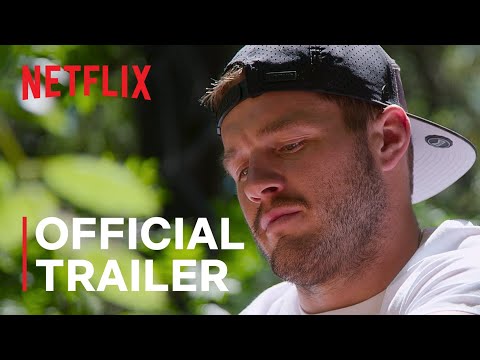 According to US Magazine, Underwood maintains he was in love with Randolph when they were together. That love, however, only added to his confusion and angst.
Underwood explained that he loved Randolph and everything about her. Because of his internal war, he made a lot of bad choices. He accepts the blame for all of them and has apologized sincerely to Randolph for the emotional stress and pain he put her through.
Underwood says he wishes he'd had the courage to fix himself before someone else was hurt. He has regrets about putting Randolph "through hell and insecurities." Underwood says he still struggles with control.
Randolph has yet to comment publicly on the new series, but sources close to her say she feels the heat from the media attention. According to E! Online, she didn't know Underwood was coming out as gay in his infamous interview on Good Morning America. The lack of communication upset her. Sources say she'd rather not relive that period in her life.
Eventually, Randolph dropped the restraining order against him. Since the breakup, both Randolph and Underwood have moved on to other relationships and are both in love.
How to get help: In the U.S., contact the Substance Abuse and Mental Health Services Administration helpline at 1-800-662-4357.
Source: Read Full Article