Countess Sophie covers Good Housekeeping UK, talks about kids & social media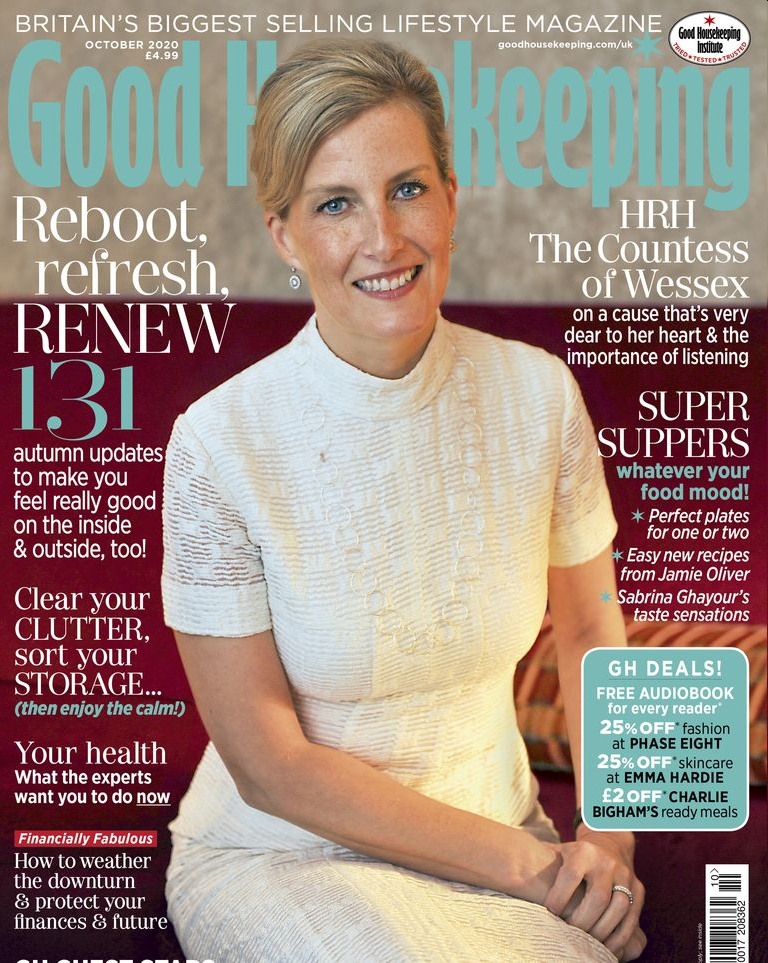 Are we still pretending that the Countess of Wessex is the replacement for Prince Harry and Meghan? Or did the British press move on to Princess Beatrice and Eugenie as the "replacements"? I think the press has dropped that for now because it actually made William and Kate look terrible, the fact that everyone was like "holy sh-t with the Sussexes gone, we're stuck with Will & Kate and they won't get off their lazy bums, we need to find someone 'new'." Sophie even seemed to play along with the power grab made on her behalf. I somewhat admire Sophie for the simple fact that she quietly aligned herself closely to the Queen and she is, without a doubt, the Queen's favorite married-in royal woman.
In any case, the Piers Morgans of the world are suddenly silent as the grave when a white royal woman COVERS a British magazine. Remember their hysterics and manufactured outrage when Meghan guest-edited British Vogue? But here's Sophie on the cover of Good Housekeeping UK. Hello Mag is trying to make her rings into a thing – apparently, those are not her wedding band and engagement ring. She's wearing simple silver rings instead? Sophie covers Good Housekeeping to highlight her patronage, the National Society for the Prevention of Cruelty to Children, which she inherited from the Queen, and her patronage with Childline. Sophie's interview (yes, she was interviewed!!) is pretty basic. Some highlights:
Her patronages with NSPCC and Childline: "When Esther Rantzen launched Childline in 1986, I was watching the television. It struck me immediately as a brilliant response to a problem that I had no idea was so big. I was shocked by the number of children being abused in this country, coupled with the realisation that they had nowhere to turn for help. I was so impressed with what Childline was attempting to do. But I could not have imagined that, 19 years later, Esther would ask me to become patron."

Taking the NSPCC patronage from The Queen: "This was the first patronage that Her Majesty asked me to take on and I accepted the honour immediately. The NSPCC is one of the UK's most well-known and respected children's charities and its name has been familiar to me for as long as I can remember. I am proud that I can support the work being done to prevent child abuse and neglect, and support those who do not have adults that protect them."

Helping her children Louise, 16, and James, 12, navigate social media in the future. "At the moment, my children aren't into social media, however, it is here to stay, so it's important for them to understand it and for us to equip them with the tools to navigate it successfully. Again, I think openness is one way families can support their teenagers. If children feel they can discuss issues and worries with their parents, without fear of them, or their friends, being judged, this may give opportunity to help them with what can be a complex and very pressured area. It's so important that young people have adults in their lives who support and affirm them. Particularly when the virtual world can be, at times, unkind. Young people need to know they can trust someone with a problem, be that a person directly involved in their life or, of course, Childline is always there for them."
[From Good Housekeeping UK]
Does anyone else think it's odd that Louise and James aren't "into" social media? I mean, I would understand if Sophie said they weren't ON social media, because they're still royal-ish kids and that's not allowed. But Louise especially is at an age where her school friends are probably on Instagram or TikTok, and she hasn't even expressed an interest in it at all? She's not "into" it at all? That's strange. But yes, the best thing parents can do is allow their kids to feel safe enough to discuss every subject with them. This interview was fine, but I can only imagine the absolute meltdown that would have happened if Meghan had posed for a magazine cover and granted an interview.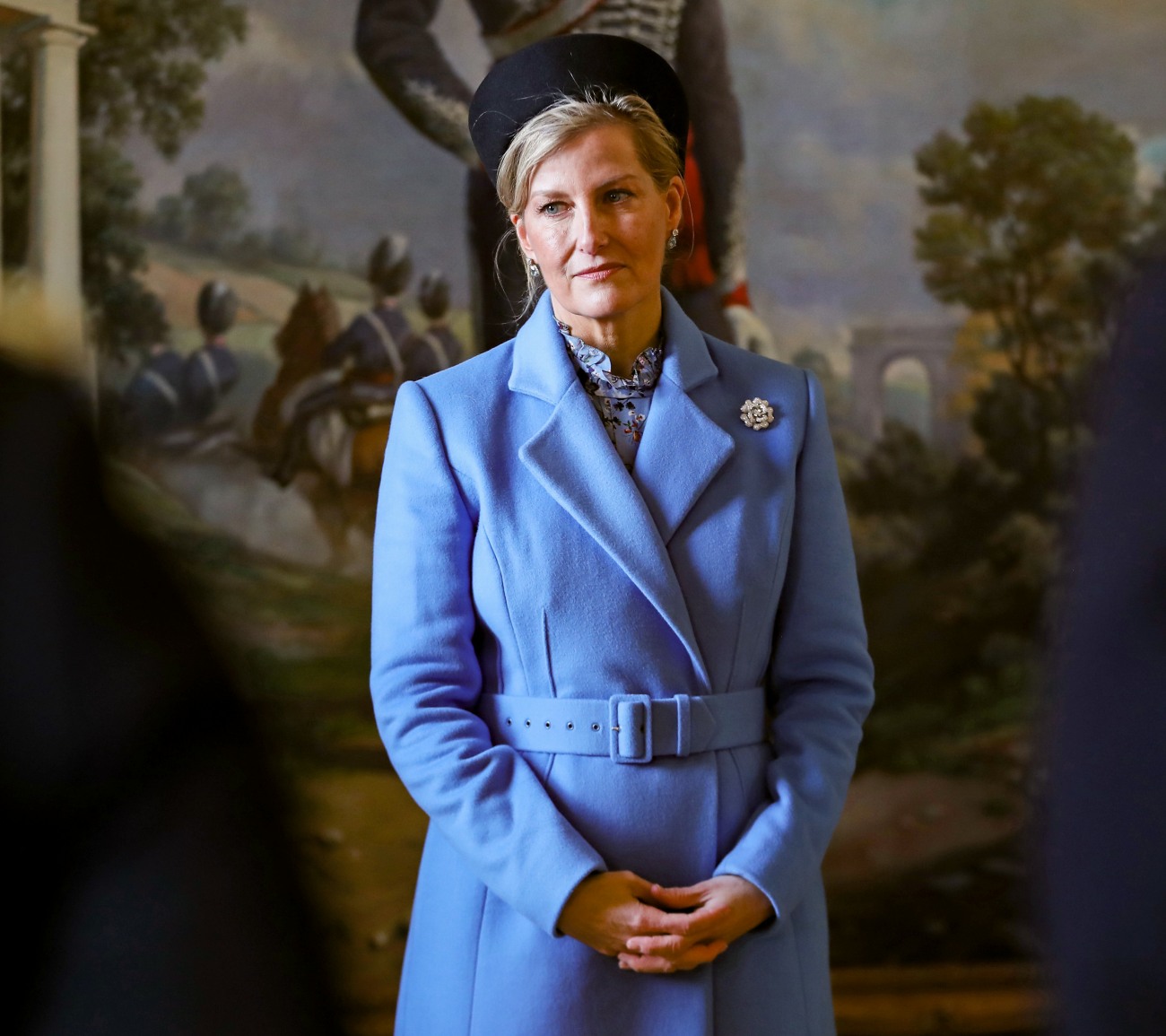 Photos courtesy of Avalon Red.
Source: Read Full Article