David Beckham BANNED From Driving — Too Harsh A Penalty For Cell Phone Use??
And here we thought the most controversial thing David Beckham did last November was kiss little Harper on the lips.
But while the Internet was in an uproar over a poppa being affectionate with his 7-year-old, Becks was busy getting in REAL trouble.
Apparently in November the soccer superstar was busted using his cell phone while driving!
Video: Offset Recreated His 2018 Car Crash In Music Video
According to prosecutors, "a member of the public" spotted Beckham with his phone on his knee while sitting in traffic and took photos of the crime. Presumably that witness was not also driving and taking the pics with their phone…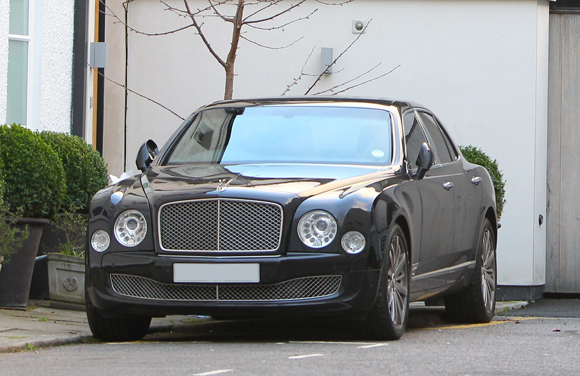 When Beckham was charged, he said he didn't even remember the day in question and therefore couldn't defend himself; he plead guilty.
Thursday was the sentencing hearing, and it kind of seems like they threw the book at him!
First, he was fined £750, just shy of a thousand bucks U.S. Ouch. But the real kicker — sorry, phrasing! — for the multimillionaire was the ban.
His lawyer practically begged the court not to keep him off the roads, saying:
"Mr. Beckham likes driving. He drives a lot. He takes his children to school each day when he can and he picks them up when he can.
But District Judge Catherine Moore was not swayed by the adorable Beckham kids. She added six more points on Beckham's driving license — which already had six from previous speeding offenses.
Becks was therefore banned from driving for HALF A YEAR! Judge Moore declared:
"I take into account it was slow moving traffic but that's no excuse. It still creates a risk to others. I disqualify you for six months and that starts immediately. That's no driving a car or a motorcycle for a period of six months.
David reportedly walked out wordlessly when the hearing was done and got driven away by a chauffeur.
Victoria Beckham was seen leaving her New York hotel shortly after looking quite upset.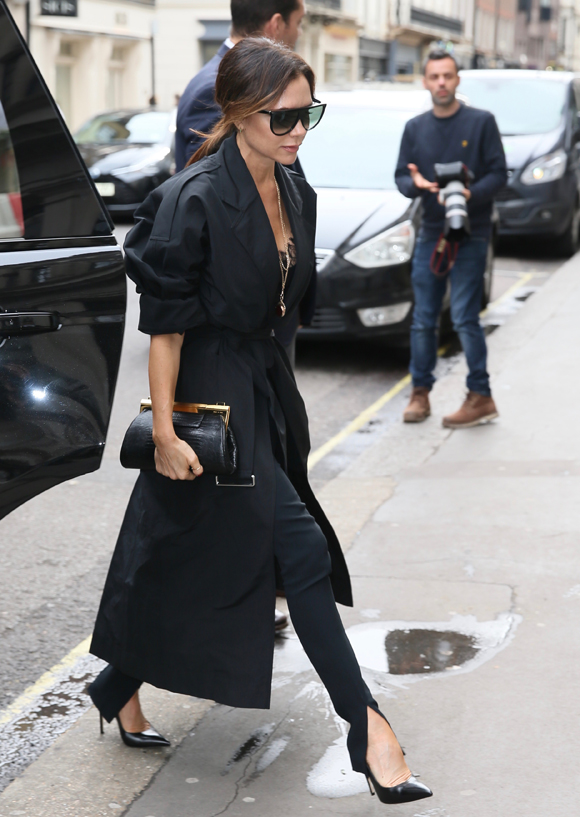 Harsh.
But is it too harsh? Or the right amount of harsh to keep people from doing something dangerous??
In California, handheld devices are also banned — but the penalty is a fine, usually north of $150 on first offense then over $250 for subsequent offense.
Not only that, it adds NO POINTS to your license. Much easier for drivers to swallow.
And maybe that's a problem? It's certainly not the same deterrent losing your license would be.
There's certainly an argument we need to do more to curb texting and driving. The National Safety Council estimated cell phone use caused 1.5 MILLION accidents in 2017. And texting while driving is supposedly SIX TIMES as likely to cause an accident as drunk driving!
Now those are sobering statistics.
So what do YOU think, Perezcious readers? Does the punishment fit the crime??
Source: Read Full Article