Demi Lovato on How Mac Miller's Death Affected Her: "I Had a Lot of Survivor's Guilt"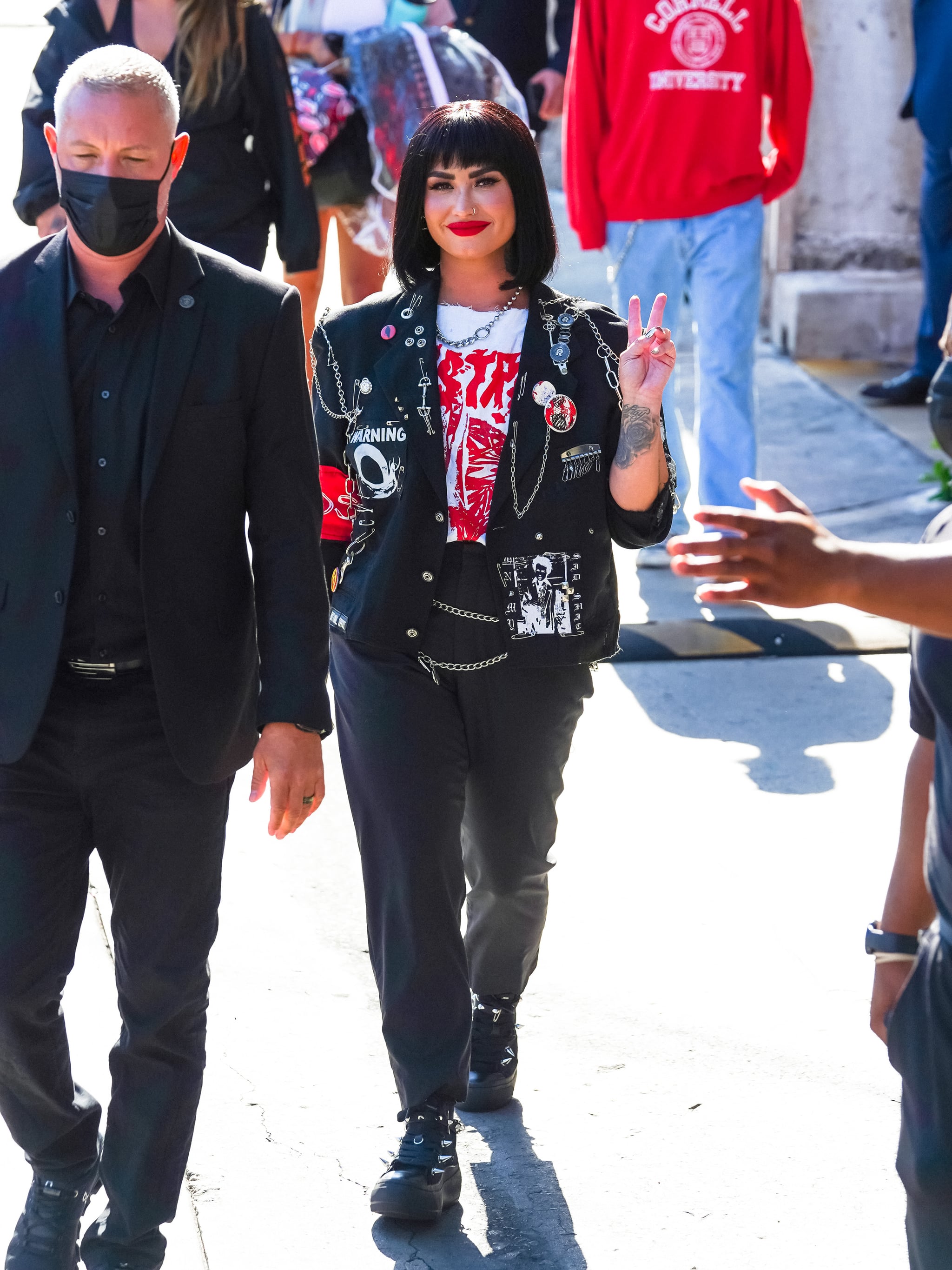 Survivor's guilt, as Demi Lovato explained in a new interview with Zane Lowe on Apple Music, was an incredibly difficult part of her substance abuse. One of the songs on her upcoming album, "Holy Fvck" (which drops on Friday, August 19), explores this feeling more deeply. Entitled "Dead Friends," the track unpacks what it was like for Lovato to survive a drug overdose and then watch close friends like Mac Miller die from them.
"I had a lot of survivor's guilt after my overdose because … right after that, Mac Miller died, and it just put everything into perspective for me of, 'That could have been you, that almost was you, and how are you going to live your life now?' And it affected me a lot," the singer said.
Lovato overdosed on heroin, which she now believes was laced with fentanyl, after six years of sobriety. Just two months before Miller's death in 2018, she suffered three strokes, vision loss, organ failure, and a heart attack, but was still alive, and able to recover. Miller died on Sept. 7th from an accidental overdose of fentanyl, cocaine, and alcohol, leaving Lovato to deal with the aftermath of surviving what the people around her didn't. In her interview, she describes the pain of losing a friend in this way.
"I've made friends of all ages. I've lost friends that were around my age, and those hurt so deeply because we've been in the trenches together," she said. This is what "Dead Friends" is all about, but fans will have to wait to listen until "Hoy Fvck" releases in its entirety. According to Lovato, who recently mourned the end of her pop era, the album will be well worth the wait. "The process of making this album has been the most fulfilling yet," she said in a press release. "Never have I been more sure of myself and my music, and this record speaks that for itself."
Source: Read Full Article