Dolly Parton Breaks 3 Guinness World Records: 'You're Going to Have to Knock Me Down to Stop Me!'
There are very few people who have universal approval in the internet age like Dolly Parton. A career that spans decades and includes several totemic hits would be more than enough for 99 percent of musicians. But Parton's popularity also comes from her success as a businesswoman and general approach to life. In addition to her musical accolades, she put up a considerable amount of money to help create a coronavirus vaccine. On top of it all, Dolly Parton recently received three new certificates for breaking three Guinness World Records.
Parton is one of the most beloved country acts of all time
Before all the awards, signature songs, and starring roles in movies, Parton was one of 12 children growing up in Pittman Center, Tenn. She moved to Nashville after graduating high school to pursue her artistic dreams. She first found success writing for other musicians like Hank Williams Jr. and Skeeter Davis. Her first solo songs to chart, "Something Fishy" and "Dumb Blonde," were released in 1967, and she's kept the hits coming ever since.
No woman in country music has captured the audience as strongly as Parton. Six of her albums have gone platinum in the U.S. (Her Christmas duet album with Kenny Rogers, Once Upon a Christmas, is double platinum.) Ten other albums went gold, and she is one of the few entertainers to be nominated for an Emmy, Grammy, Oscar, and Tony Award. Parton was also awarded the National Medal of Arts from the U.S. government in 2005. 
She still maintains a following in her later years. Her recent duets with Reba McEntire ("Does He Love You") and Michael Bublé ("Cuddle Up, Cozy Down Christmas") were relatively minor hits. But they still managed to make more history for Parton. 
How did Dolly Parton earn her Guinness World Records?
Dolly Parton set three Guinness World Records in 2021, and the organization recognized her long and successful career in a ceremony early in December.
The star broke her own record for the most overall hits on the Billboard charts, with 109 of her songs making onto the list. The other two records are for Parton becoming the female artist with the most number one hits (25) and the most decades (seven) on the Billboard U.S. Hot Country Songs chart.
"This is the kind of stuff that really makes you very humble and very grateful for everything that's happened. I had no idea that I would be in Guinness World Records this many times! I am flattered and honored," she said in an interview with Guinness, per the New York Post. "I've had a lot of people help me get here. Thanks to all of you and all of them for helping me have all of this."
Parton clearly recognizes the good fortune that goes into even getting a chance in the music industry, let alone a gold-standard career. "I've loved being able to make a living in the business that I love so much," she continued. "I've been so fortunate to see my dreams come true, and I just hope to continue for as long as I can. You're going to have to knock me down to stop me!"
Parton's contributions to the world are bigger than music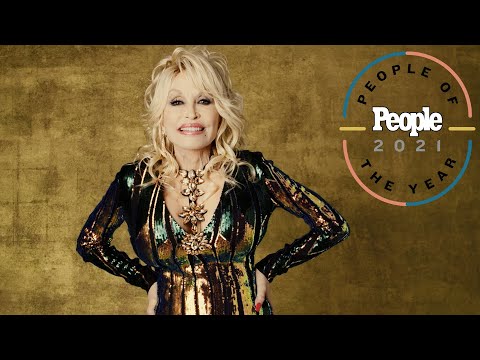 Parton's legacy hasn't been solely about her albums for a long time now. She's been an active philanthropist since the '80s, most notably through her Imagination Library, which has sent out over 160 million books to improve child literacy. But her recent work in the scientific field gave even more reason for People to name her as one of their "People of the Year."
In addition to her ongoing work with the library, Parton also donated $1 million to the Vanderbilt University Medical Center during the early development stages of the Moderna vaccine, displaying her commitment to helping the community and using her status in the right way. 
"It makes my heart feel good to know that I can do something for somebody else," she told People. 
Parton kept herself busy last year. She won her first Emmy for her Netflix Christmas special, Dolly Parton's Christmas on the Square, won multiple Telly Awards for her Goodnight with Dolly web series, and was named among TIME's 100 Most Influential People. 
Source: Read Full Article