Duchess Meghan made a quiet visit to Trebecafe, a haven for homeless girls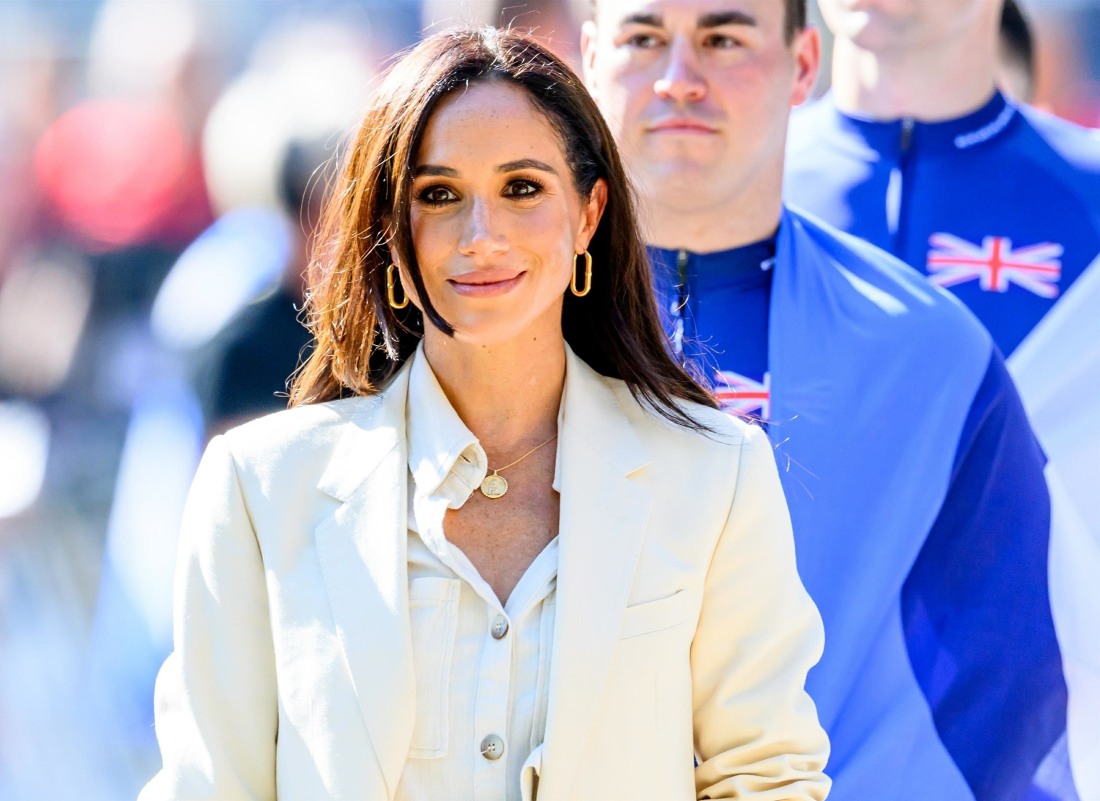 Last year, at The Hague Invictus Games, the Duchess of Sussex made a quiet visit to a girls-empowerment program called Project Fearless. We didn't even know about the visit until months later, when Project Fearless posted some pics on social media. Well, it looks like Meghan did something similar while she was in Dusseldorf, Germany – she visited TrebeCafe, a haven for homeless girls in the city. Meghan's visit was so quiet, we only heard about it when a woman named Aylin Aydemir posted photos:
— Katerina🇺🇦 (@Le__Katerina) September 18, 2023
I love that Meghan does this, I love that she researches which programs help girls and women and she organizes these quiet little visits in cities around the world. I'm absolutely positive that she's made tons of visits to programs and charities like these in California, Europe and the UK without many people knowing.
Fashion wise, her look in this pic is amazing – it's another ensemble from Toteme, a Swedish label. Both the trousers and the sweater are wonderful and I would love that sweater in my size.
This thread is getting a lot of attention today as well, about the disinformation/smear campaign against the Sussexes.
— James Dunlop MBE 🎥 (@james__dunlop) September 19, 2023
https://www.instagram.com/p/CxWrR13u-Hv/
Photos courtesy of Backgrid, Instagram.
Source: Read Full Article