Emilia Clarke Is Far From a "Mad Queen" as Rockets Mascot Trolls Her With a Coffee Cup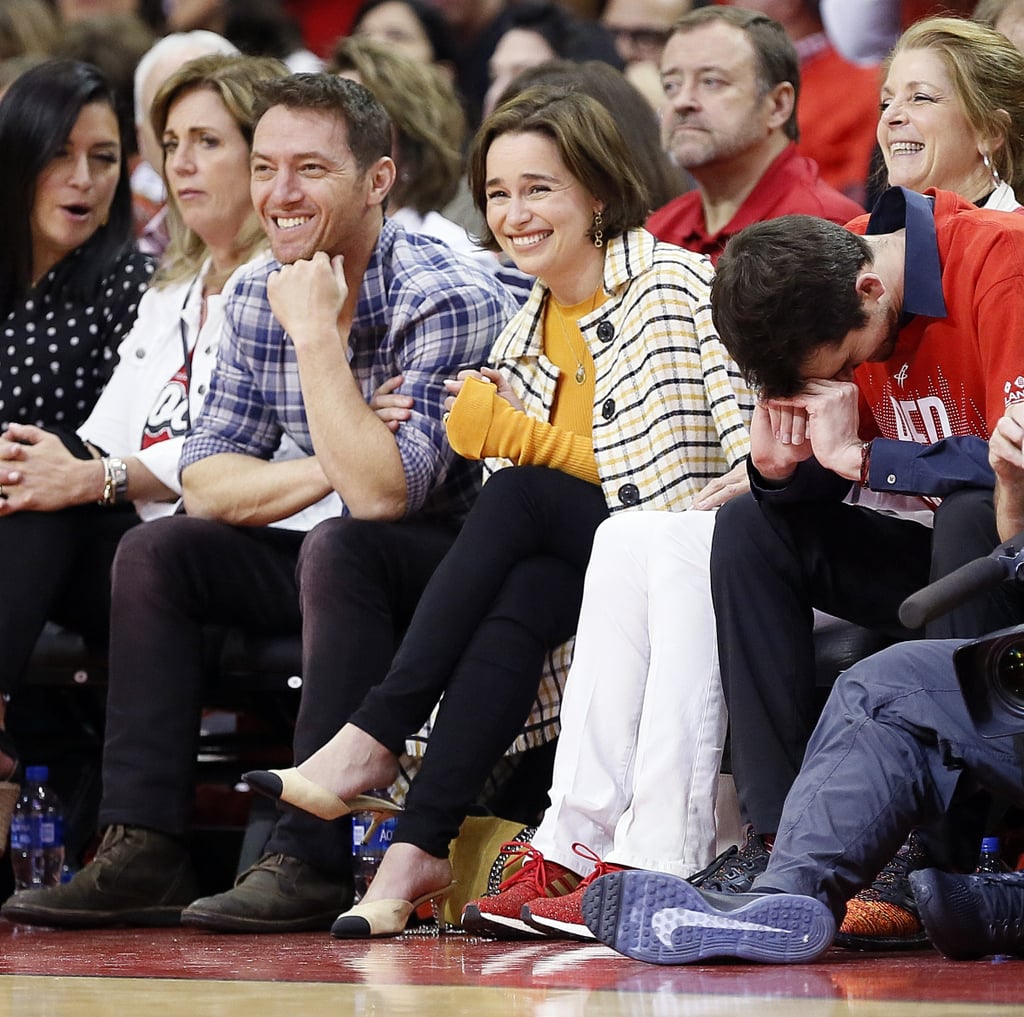 Emilia Clarke Is Far From a "Mad Queen" as Rockets Mascot Trolls Her With a Coffee Cup

Regardless of where Daenerys Targareyn ends up on Game of Thrones, Emilia Clarke will always have the Houston Rockets as her loyal supporters. The 32-year-old actress sat courtside at game six when the Rockets faced the Golden State Warriors at Houston's Toyota Center on Friday night, and she got an unexpected surprise from Clutch the Bear at her first-ever basketball game.
The Rockets mascot ran into Emilia during a time-out and proceeded to drop a coffee cup in shock — a way to remind everyone of episode four's Starbucks mistake. Clutch then bent the knee to Emilia as she got noticeably flustered on the jumbotron and a well-planned chyron spelled out all of Daenerys's royal titles. Emilia, ever a gracious queen, thanked Clutch through her giggles.
Emilia wasn't the only royalty in the Toyota Center, either. Beyoncé and JAY-Z also attended the game to support her hometown team. Emilia recently confessed her first meeting with Queen Bey didn't go as planned, so we sincerely hope they got a second chance while in Houston.

Source: Read Full Article