Garth Brooks will join Lady Gaga & J.Lo to perform at Joe Biden's inauguration
I'm more of a fan of Trisha Yearwood than her husband, Garth Brooks. Trisha seems cool as hell and really funny (I love her cooking show). Garth seems… like a bro. But I've heard before that Garth and Trisha are both Democrats and donors to Democrats, same as Faith Hill and Tim McGraw. It's like a little secret in Nashville: some country stars are Democrats! Take that, Bro Country. So, surprise, Garth Brooks is going to perform at Joe Biden's inauguration, joining Lady Gaga and Jennifer Lopez for some special inaugural performances. I get it in Gaga and J.Lo's cases – they were out there, campaigning for Biden-Harris for months. Garth Brooks… wasn't? Not visibly. But another way to read this is that President Biden is trying to show some of those MAGA rednecks that they come over to the good side, look, Garth Brooks is there. Garth made a statement about performing:
Country music icon Garth Brooks will perform at President-elect Joe Biden and Vice President-elect Kamala Harris' inauguration on Wednesday. The Presidential Inaugural Committee revealed the Brooks performance in a press conference Monday.

"This is a great day in our household, this is not a political statement, this is a statement of unity," Brooks said Monday. "This is history, and it is an honor to get to serve."

Brooks says he was asked to perform by Dr. Jill Biden last week and made the decision to do so Sunday night. Brooks will be part of the swearing-in ceremony at the U.S. Capitol, not the concert or parade programming slated for later in the day Wednesday. Brooks will join Lady Gaga and Jennifer Lopez, who are also slated to perform at the inauguration ceremonies.

"There is a common theme in every presidential election: New beginnings, new starts, but it is the word unity, the word love, the word that we belong to each other. It is going to take all of us, what I want for all of us to do is listen," Brooks said. "We are more divided than ever, that bridge that brings us together, it is reaching across, loving one another, because that is what is going to get us through the most divided times that we have."

Brooks says he has performed for every president since Jimmy Carter, with the exception of Ronald Reagan. He had also performed at Barack Obama's inauguration in 2008, and was asked to do so at President Trump's inauguration in 2016, but was unable to appear due to a concert he had committed to in Cincinnati.

"In this case you must rise beyond red and blue, black and white, gay and straight, male and female, look at it from America," Brooks said, adding that he wants attendees of his concerts leaving the show "loving each other more than the way they came in." He also recalled one of his favorite quotes, which, fittingly, came from Dr. Martin Luther King Jr.: "We can't start living until we rise above the narrows of our own individualistic concerns, and focus on the broader concerns of all humanity."
[From THR]
Yeah. I mean, nice sentiments or whatever. But I'm not in any way ready to take the first steps to meet the F–k Your Feelings crowd halfway. These are not typical political divisions. One side says the election was fair and Joe Biden won. The other side says "we're going to erect gallows outside of the Capitol and murder congressional leaders because Donald Trump told us to do that." F–k unity with these people. Stop telling the normal side that we need unity. Tell the batsh-t crazy side to put down their weapons and turn themselves into the FBI.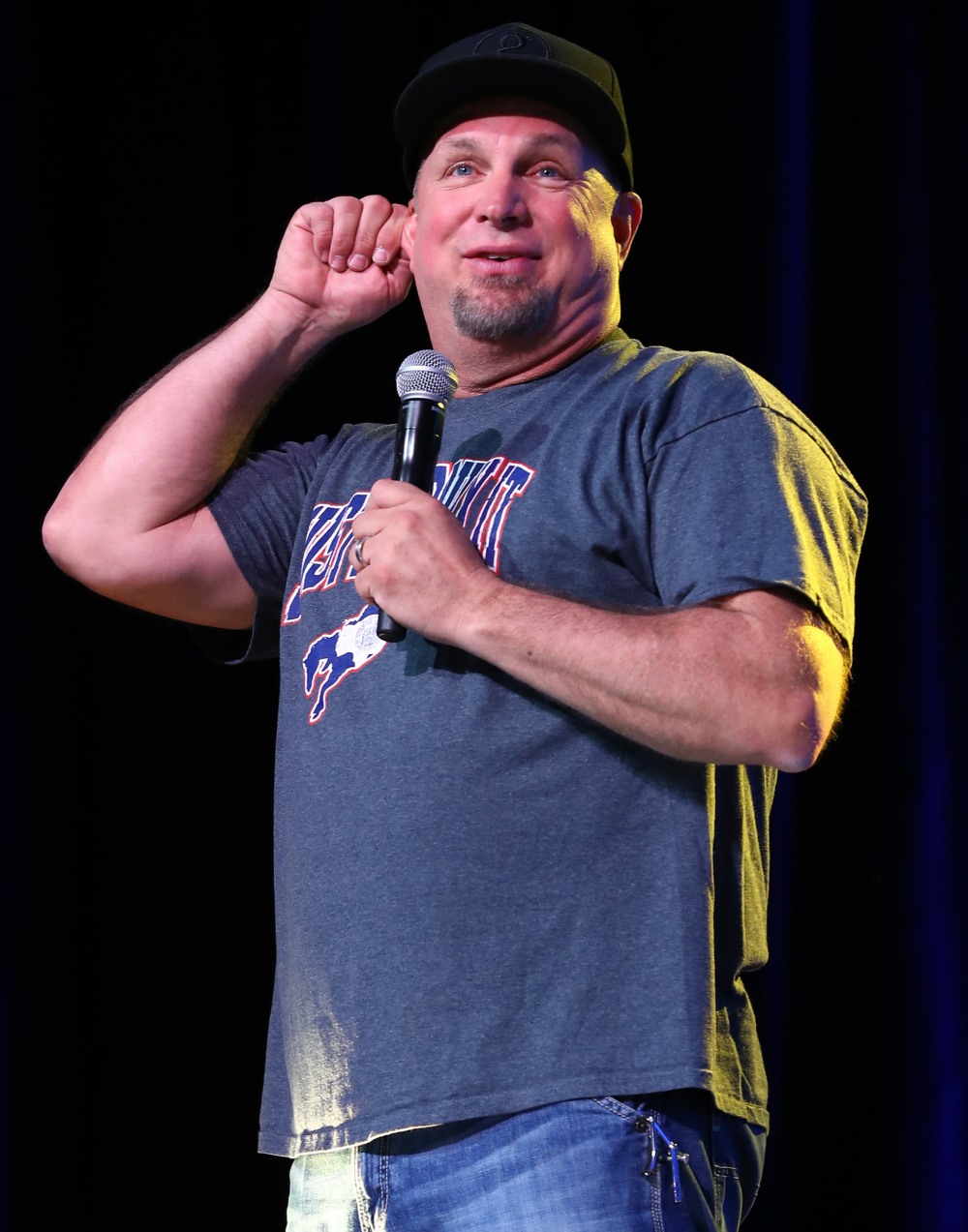 Photos courtesy of Avalon Red.
Source: Read Full Article