Here's the Deal With Why Camila Cabello and Shawn Mendes Broke Up
When Camila Cabello and Shawn Mendes announced their breakup on Instagram earlier this week, it came as a shock to pretty much everyone but them. Apparently, their two-year 'ship "was getting stale and complacent and they decided they are better off being friends," according to an E! News source.
The report says Shawn brought the topic up to Camila sometime last week, and although she wasn't too pleased, she was apparently in total agreement with the decision. "It was really hard for a few days but she has been spending a lot of time with friends and keeping busy," the source said. "She has a huge support system and is feeling renewed now."
Entertainment Tonight also talked to a source about the breakup who said "They realized they are in totally different places in their lives at this point, and it was time to end things. They're both sad about the split, but doing their best to take care of themselves, stay busy and surround themselves by loved ones."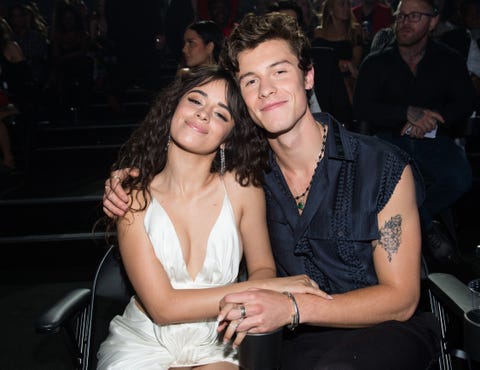 It wasn't a bad or traumatic breakup either, according to the insider—Camila and Shawn even still communicate on some levels "and want to be friends." They pretty much said the same thing about staying close friends in their breakup Instas too, saying, "We started our relationship as best friends and will continue to be best friends."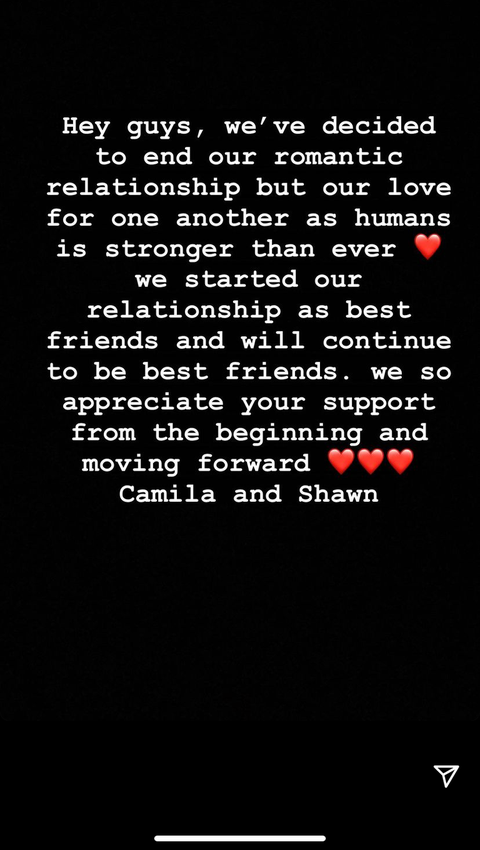 Wanting to stay in each other's lives in a friendly way makes sense for them, since their split "was not a bad breakup at all," and in the past, Shawn has gushed about being tight with Camila and adoring their friendship first and foremost. "She's been one of my best friends since I was, like, 15 years old," he said to Entertainment Tonight in December 2020.
Camila and Shawn became official in July 2019 after a ton of ~steaminess~ between them in Camila's "Señorita" music video. Relive all their 'ship moments from the last two years with a lil shuffle through their love timeline:
Source: Read Full Article