James Franco's Accusers File Lawsuit Claiming His Acting School Sexually Exploited Them!
You've heard about the allegations — now, James Franco's accusers have filed a lawsuit against him, saying the Oscar nominee's acting school pressured them into uncomfortable sexual situations and promised opportunities it did not follow through with.
In a lawsuit filed on Thursday in Los Angeles County Superior Court, Sarah Tither-Kaplan and Toni Gaal say they enrolled in Studio 4, the film and acting school Franco and business partner Vince Jolivette opened in 2014, hoping to hone their acting skills and work with its famous founder.
Instead, the women claim the 41-year-old and his partners "engaged in widespread inappropriate and sexually charged behavior towards female students by sexualizing their power as a teacher and an employer by dangling the opportunity for roles in their projects."
The women allege Franco and his team promised them movie role opportunities that never came to fruition, or were never released, all while putting them in sexually exploitative auditions and film shoots. These actions, according to the suit, "led to an environment of harassment and sexual exploitation both in and out of the class."
The former students go as far as to claim the now-defunct program was essentially a scheme to provide Franco and his male collaborators with a procession of eager young female performers they could take advantage of.
James denied the accusations through his lawyer Michael Plonkser, who in a statement called the lawsuit "ill-informed," adding:
"James will not only fully defend himself, but will also seek damages from the plaintiffs and their attorneys for filing this scurrilous publicity-seeking lawsuit.""
Tither-Kaplan and Gaal joined the Los Angeles branch of Studio 4 in 2014, where they each paid a monthly tuition of about $300. They claim students were promised opportunities to audition for independent films The Deuce star directed and produced. Although these auditions were supposed to be exclusive to Studio 4 students, the women claim they were open to other actors as well.
The women said the school also offered master classes, including a $750 session for sex scenes where prospective students had to audition on videotape and sign away their rights to the footage. 
In these auditions and classes, the women claim they were denied the protections of nudity riders and other film-industry guidelines protecting how actors can be shot and treated in nude scenes. The suit accuses the master class of preying on "often young and inexperienced females" who "were routinely pressured to engage in simulated sex acts that went far beyond the standards in the industry."
Gaal alleges she recorded an audition for the master class on sex scenes and participated in a callback, but was not chosen to be in the class after she questioned how it was being run. 
Tither-Kaplan, however, went on to take the class, which she said offered a stepping stone to roles in Franco's indie films. The former student said she was typically asked to appear in nude scenes or sex scenes — some of which did not adhere to industry standards.
During the filming of an orgy scene for one of his films, for example, she claims Franco removed plastic guards that covered the other actresses' vaginas while he simulated oral sex on them. 
Studio 4 was closed in the fall of 2017. The lawsuit seeks monetary damages and the return or destruction of any recordings of former Studio 4 class members, in addition to class-action status so other women who may have similar experiences can join.
Franco, for his part, previously said he supported women calling attention to acts of sexual misconduct — but insisted his own accusers were making inaccurate claims about him. In a January 2018 interview on The Late Show, he shared:
"If there's restitution to be made, I will make it. I'm here to listen and learn and change my perspective where it's off."
It doesn't sound like he's changed his perspective yet.
Related Posts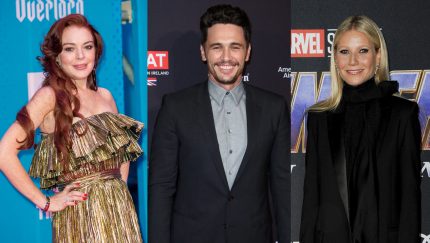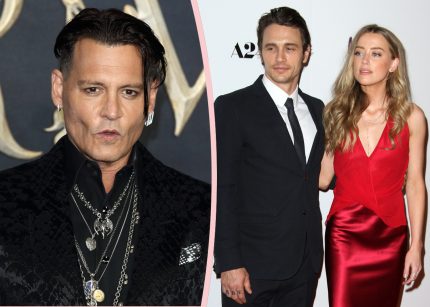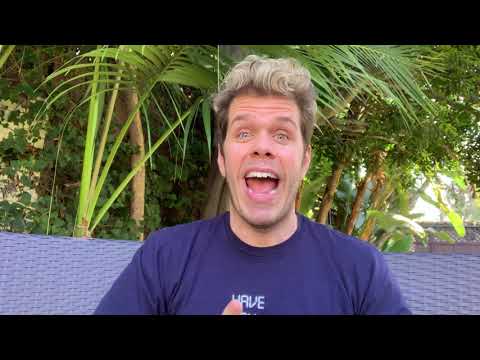 Source: Read Full Article