JAY-Z Says There's "Not a Chance in Hell" an Artist Could Beat Him in a Verzuz Battle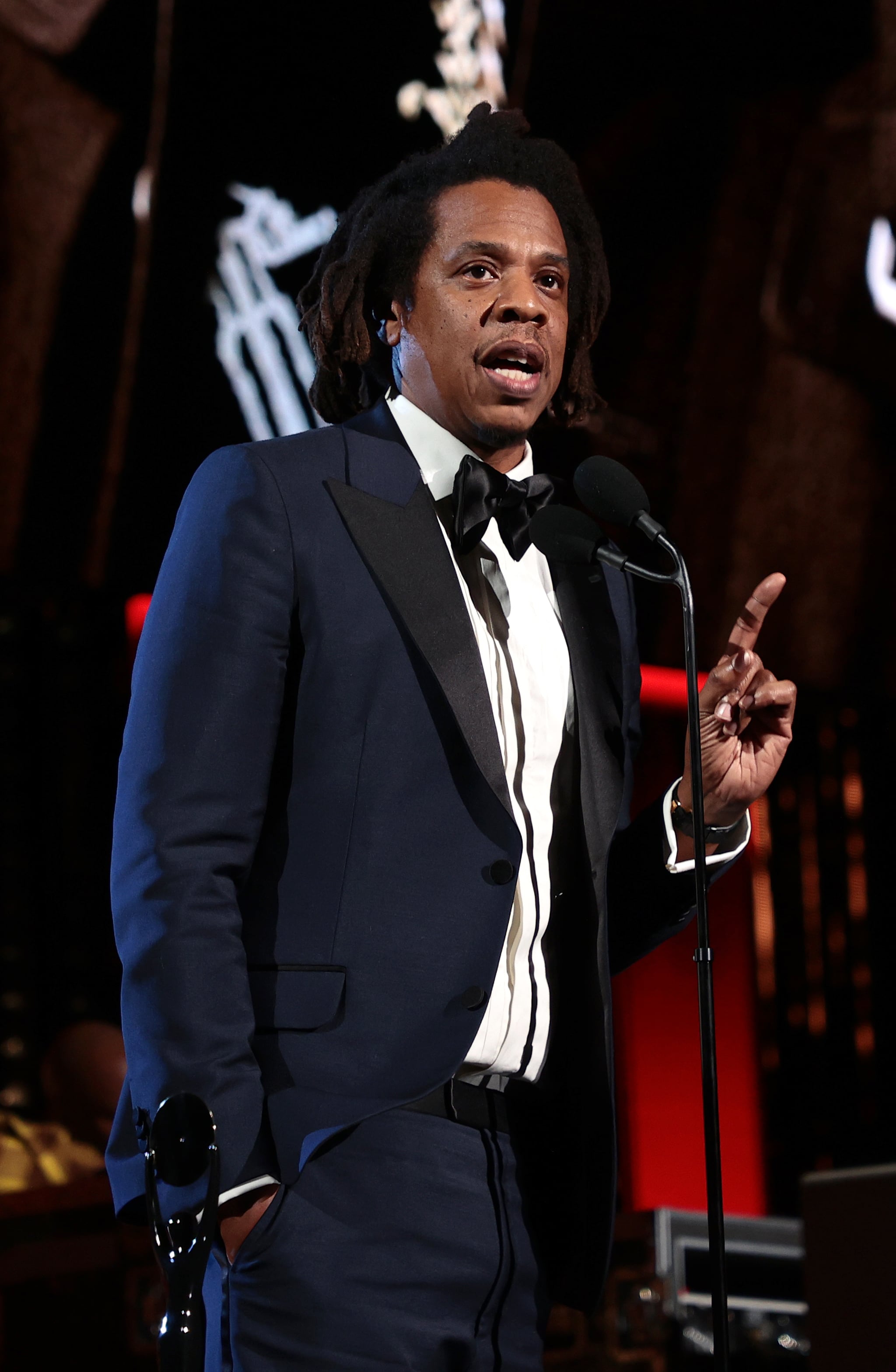 Verzuz has seen over 35 battles from Babyface to DMX to Patti Labelle — but will it ever see JAY-Z? Respectfully, he's never going to do it. Hov appeared on Alicia Key's Twitter Spaces conversation on Tuesday night where the topic of Verzuz, created by Timbaland and Swizz Beatz, came up. JAY-Z was asked who he would like to go up against, to which he prefaced that he means "no disrespect" and that "everyone's amazing," but nobody could defeat him. The artist's discography includes 13 solo albums, five joint albums, and many mixtapes dating back to the late '90s.
"No one can stand on that stage with me," the most Grammy-nominated artist said, adding, "It's not a chance in hell that anyone can stand on that stage with me." A conversation has now been sparked on whether or not JAY-Z is correct or if another artist could go up to bat. Lil Wayne, Kanye West, Nas, Drake, and even his wife, Beyoncé, have been mentioned as potential Verzuz opponents for the Brooklyn rapper. Personally, I'd like to see a Verzuz between JAY-Z, Beyoncé, and Blue Ivy, who would take them both out with her verse on "Brown Skin Girl." The internet (and myself) might collapse!
Source: Read Full Article