Jim Carrey slams Ted Cruz for 'lecturing' him after his pro-abortion tweet backfired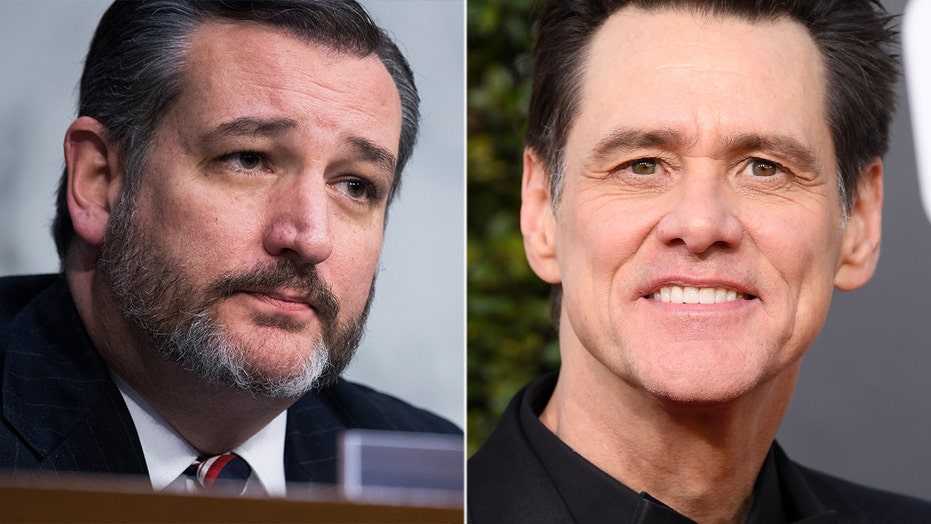 Jim Carrey under fire for controversial paintings
Comedian Jim Carrey has come under fire for his recent paintings of Sarah Sanders, Facebook founder Mark Zuckerberg, and one depicting Trump as the Wicked Witch of the West.
Liberal Hollywood actor Jim Carrey went after Sen. Ted Cruz, R-Texas, on Twitter after his own pro-abortion tweet of Alabama's Republican Gov. Kay Ivey backfired.
"The Mask" star referred to the Texas conservative as "some greasy Joe McCarthy wanna-be…lecturing me in the press about morality and civility."
JIM CARREY'S PRO-ABORTION TWEET BACKFIRES: 'YOU BLESSED THE PRO-LIFE MOVEMENT WITH THIS'
Carrey referred to the "loss of women's rights," mass gun violence, drug companies, and the "unnecessary war in Iran," calling Cruz out for "hypocrisy."
The feud started after Carrey tweeted an image of Ivey being aborted, in response to Alabama passing the most restrictive abortion law in the country, with the caption: "I think if you're going to terminate a pregnancy, it should be done sometime before the fetus becomes Governor of Alabama."
BRIAN SIMS APOLOGIZES FOR 'DISTRACTION' TO PLANNED PARENTHOOD BUT SAYS HE'S STILL 'ANGRY'
Pro-lifers praised Carrey's depiction as helping the "pro-life movement," showing the accuracy of abortion.
"This is not OK," Cruz wrote in response to the tweet. "Today's Left: vicious, angry & consumed by hate. Instead of insults & dehumanizing rage, we should return to civility."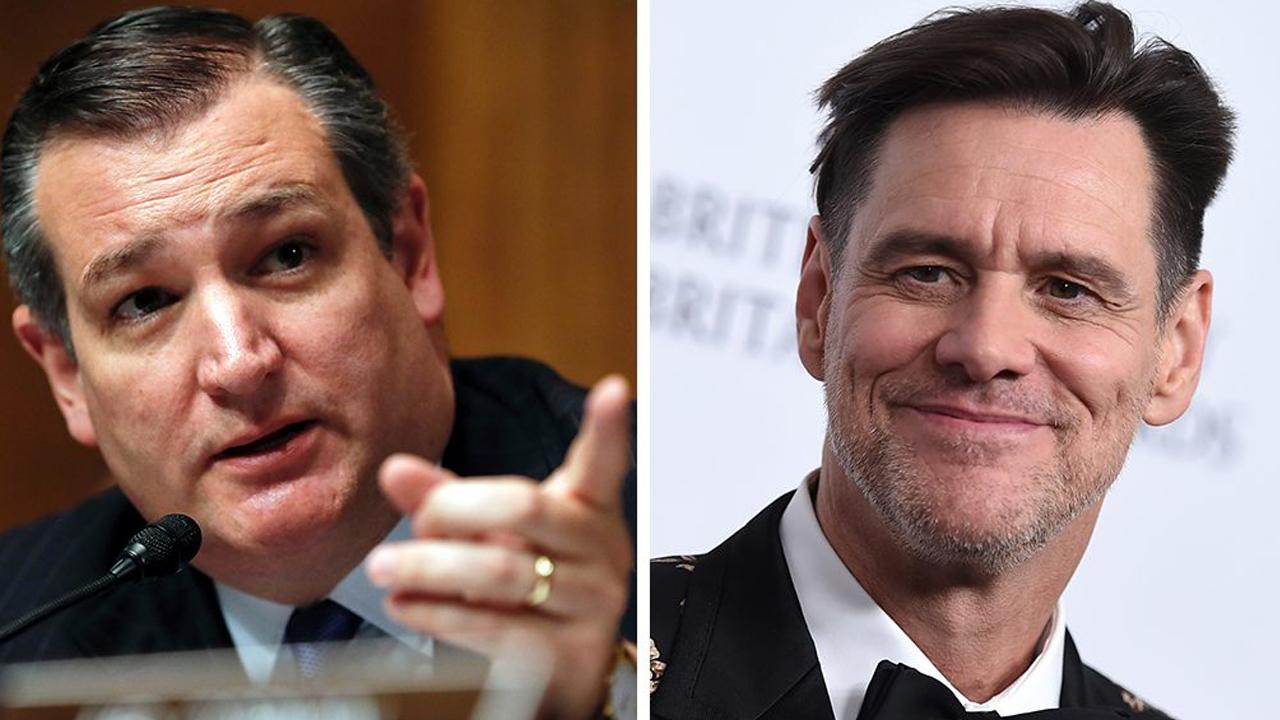 Cruz added he disagrees with Carrey's politics but respects his humanity.
"I wish he could reciprocate," Cruz said, with the hashtag "Love is stronger than hate."
CLICK HERE TO GET THE FOX NEWS APP
But this is not the first time the two have gone back and forth.
Last year, hours before Cruz's re-election defeating now-Democratic presidential candidate Beto O'Rourke, Carrey tweeted his support for O'Rourke after urging Americans to "say yes to socialism."
Source: Read Full Article