Johnny Depp 'True Star Witness' Morgan Night Saw Johnny 'Cowering in the Corner'
Johnny Depp's "true star witness" came from writer and director Morgan Higby Night when he testified that he saw Amber Heard yelling at Depp.
Podcast host and TikToker Danielle Dell'Olio sat in Depp vs. Heard courtroom during the initial weeks of the trial and viewed Night as the MVP of the day for team Depp. "But the true star witness of today was Morgan Knight, who was a former owner and live-in manager of the Hicksville Trailer Palace, where Amber alleged that Johnny assaulted her," Dell'Olio recounted in her recent TikTok.
Morgan Night saw Johnny Depp 'cowering'
Dell'Olio said that Night witnessed abuse coming from Heard, not Depp. "However, Morgan had a completely different story," she shared in a TikTok. "Claiming that it was actually Amber who he witnessed was jealous and aggressive that day to the point that he saw Johnny cowering away from her. He testified that he saw Johnny's entire demeanor change with the rest of the trip. He testified that he recognizes that behavior because he's been a victim himself, although Amber's team had that struck from the record."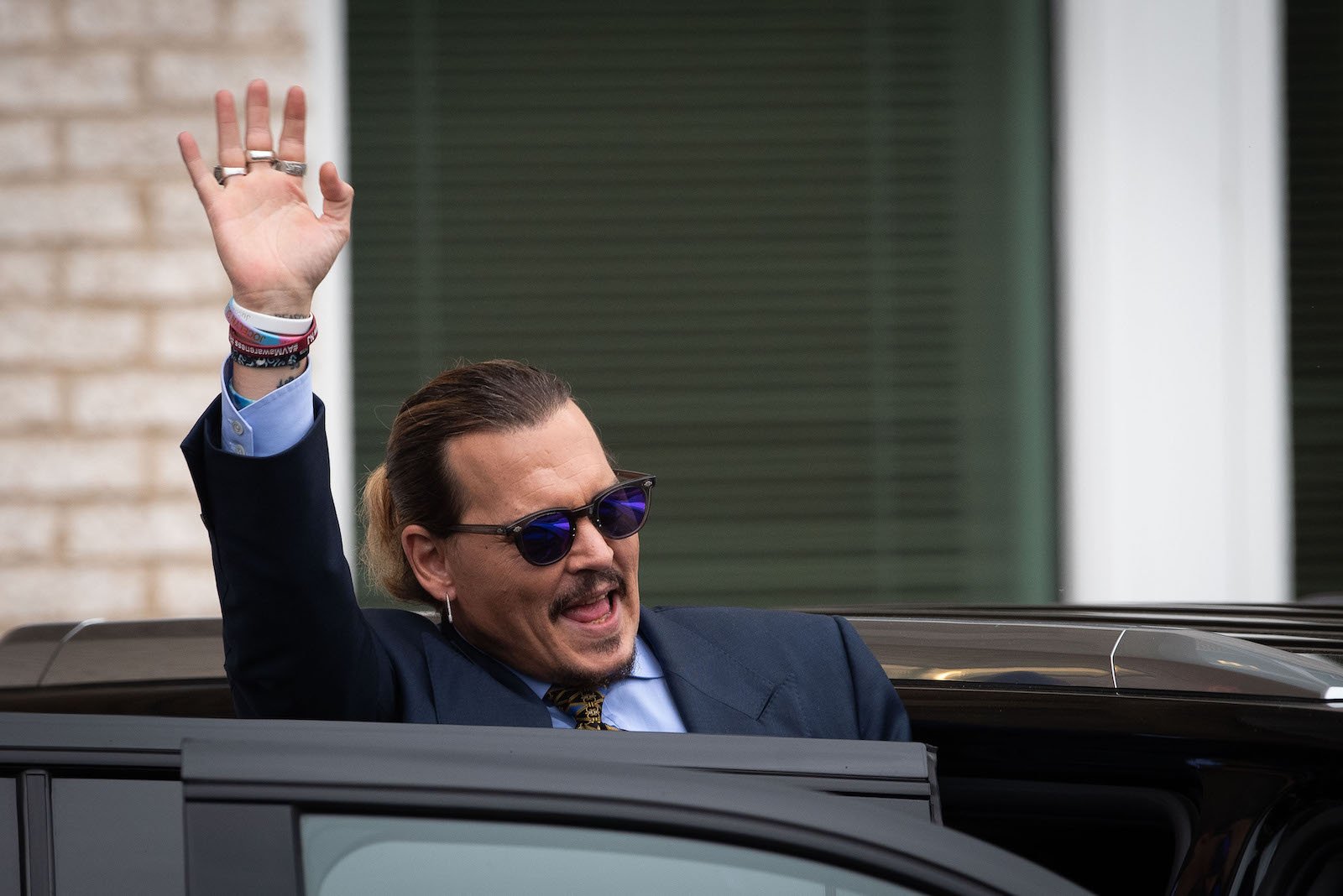 According to Night's testimony (via Law & Crime): "Ms. Heard went over and she said, 'I wanna talk to you' and seemed upset about something," Night testified. "So I went back in the house because it was really— They went off on their own, and they, she started yelling at him. And I didn't want to hear it. It honestly was really triggering because I've been in an emotionally abusive relationship before—"
Morgan Night was surprised when he saw the condition of the trailer
Night also said the room where Depp and Heard fought was relatively unscathed but Heard's sister, Whitney Henriquez said the room was destroyed.
"[Night] also testified that the only thing damaged in the trailer was a light fixture, which is interesting compared to Whitney's statement where she said it looked like a bomb had gone off in the trailer. So it looks like Johnny didn't trash the trailer in Hicksville," Dell'Olio recapped.
#greenscreenvideo #greenscreen todays recap! Wasn't as wild a day but it had its moments #justiceforjohnnydepp #deppvheard
During his testimony, Night said he was concerned about the damage to his trailers, referring to them as his "babies" so he was pleasantly surprised when nothing was destroyed. "The innkeepers let me know that there was some damage in one of the trailers, and it happened to be Mr. Depp and Ms. Heard's trailer," he recalled. "So I wanted to inspect the trailer because I was extremely worried."
"Everything else looks fine," Night added. He would normally charge a $25 fee for "anything what we call inconsiderate or unusually large messes." But he didn't even charge the fee in this instance.
Is Morgan Night a Johnny Depp fan?
Heard's team also tried to paint Night as a Depp fan. "Mr. Night, you are a pretty big fan of Johnny Depp, aren't you?" Heard's attorney Elaine Bredehoft questioned Night (via Law & Crime).
"I am not," Night replied as the courtroom responded with laughter.
Despite Night's claim,Heard's team pointed out that Night interacted with a Justice for Johnny type account on Twitter. Night also said he previously met Depp briefly in the past at Depp's Viper Room club in West Hollywood.
For more on the entertainment world and exclusive interviews, subscribe to Showbiz Cheat Sheet's YouTube channel.
Source: Read Full Article