Jonathan Van Ness and Antoni Porowski's Joint Instagram Seems Romantic, but Are They Dating?
Queer Eye's Jonathan Van Ness and Antoni Porowski have decided to troll the internet with their joint Instagram account, and all we have to say is, thank you. It all started on the Fourth of July with a three-photo gallery on Antoni's Instagram account with the caption, "I guess Amurica's [sic] birthday's our anniversary, babe." Shortly after, the two posted matching Instagram Stories linking to their new couple account @JVNtoni, which quickly escalated into a 153K following with a series of sweet Instagram posts and Stories that are quite honestly giving us life.
From snuggling on the couch watching TV to juggling potatoes in the kitchen, dancing in the living room, taking mirror selfies as they clean their teeth together before bed, and shower FaceTime calls, the saga is as beautifully outrageous as it sounds. It also sparked romance rumors as fans questioned whether they are actually a couple. Jonathan then squashed the hearsay, posting a photo of them with the caption, "It was all Antoni's idea ?️‍? but maybe someday we will fall in love @antoni #notacouplebutitwasfunright."
But talk of an Antoni-Jonathan relationship bubbled up again on July 30, thanks to their costar Karamo Brown. After Jonathan posted a picture of him and Antoni together, Karamo — who's also in the snapshot, begrudgingly standing in the background — commented, "I love you both! And for all who are asking. It's real. They are a couple and in love. First Fab 5 couple." Jonathan then replied to the comment, writing, "You suck," followed by a series of laughing emojis.
Of course, this sent the internet into a tizzy as fans wondered if they were joking or being serious. Although some people think it's true, it's hard to believe Karamo would confirm their relationship before giving them a chance to do it first. Regardless, we're hoping Antoni and Jonathan do fall in love for real one day, because now that we've seen how cute it would be, we need it to happen.
Keep on reading to see all of the hilarious Instagram posts and join us in begging Antoni and JVN to please keep this account active so we never have to forget the beautiful but brief moment when we thought our Queer Eye dreams had actually come true.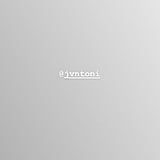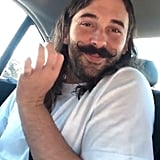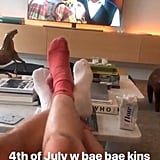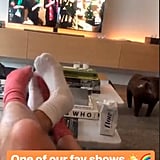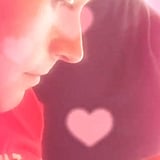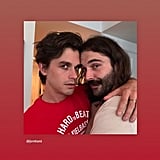 Source: Read Full Article