Kristin Cavallari on dating: its a sh-t show, men need to put in effort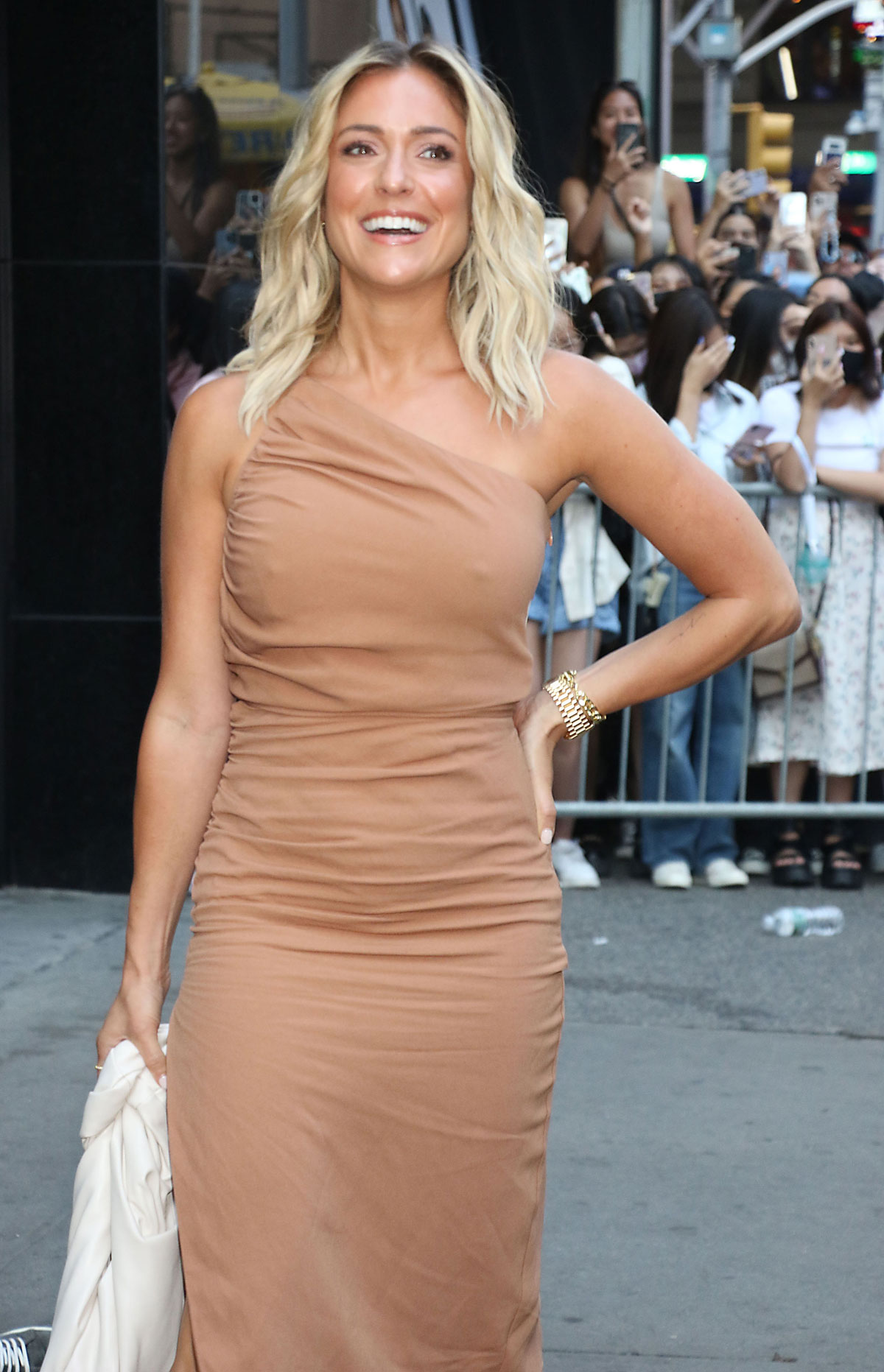 Kristin Cavallari has a podcast like so many other celebrities. Last week she talked about her now-over marriage to Jay Cutler along with the fact that she's dating again and finds it frustrating. Yahoo did a writeup and so I'm relying on that. Some of what Kristin said about dating resonated with me and I wanted to talk about it, particularly about how crazy it is. She says men are lazy and that she wants someone who will pursue her.
Kristin Cavallari… candidly answered all questions on the Call Her Daddy podcast, including the tougher ones — about what made her marriage with former NFL star Jay Cutler "toxic," a word she has used to describe it in the past.

"So here's my only thing because I have three kids with him," the Very Cavallari alum began. "I'm very careful about what I say — if you and I don't have microphones in front of us, I'd f***ing tell you — but that's their dad and my oldest Googles us now and I just want to be very careful. My mom never said anything bad about my dad growing up [after they divorced] and I really respected that and I want to be that kind of mom."

That said, "It was toxic. Period. End of story. That's all I kind of need to say," the 35-year-old answered.

Cavallari said that when she and Cutler got together, post-The Hills after a few party girl years, "At the time in my life, he was perfect for me," saying it was "easy and fun." However, she also spoke about "red flags" over "dealbreaker" behaviors.

"I called off [our] engagement [in 2011 for] the same reason I got a divorce," she said. "Same reasons I should say. So I guess if there's any take away from that is: You can't ignore red flags."

They announced their split in 2020, but says it was long overdue. "It took me a few years to actually pull the trigger to be honest for you," she said.

The Uncommon James founder called divorce scary, sad but also "the best thing… With any relationship, you just have to realize what are dealbreakers for you … and I was really unhappy. That was the bottom line. And I was in an unhealthy relationship. So that, to me, is not worth it. Also, I didn't want my kids thinking that that was normal. I wanted them to see me happy and see me — not right now, but eventually — with someone who really respects me and treats me the way I need to be treated."

Since then, she's been back in the dating game…

"Where I'm at currently in my life, I want to be pursued," she said. "I want to be f***ing courted. I want the man to put in some f***ing effort. Because guys now — again, I was with Jay for 10 years, this is my first time dating in the social media world — it's like it's a f***ing shit show out there. I hate every second of it. But guys are lazy as f*** now — and they're always looking for the next best thing. So it's like, no, I'm sorry, I don't have time for your little bulls*** anymore. Like let me see how serious you are and put in the effort. So, no, I'm not making the first move.

"Now I'm so different dating," she said. "I see s*** a mile away and it's like, no, I'm actually not going to put up with that."
[From Yahoo]
Given what I've heard about Kristin and Jay Cutler's relationship, and frankly by how much they seemed to drink, I'm not surprised that she's calling it "toxic." I've mentioned this before, but when I was trying to date and found it frustrating I was comforted by the fact that it was a near-universal experience. I hadn't dated using the apps before and I was kind of floored by how bad it was, and how unreliable and frankly mean some men were. She's not wrong about that. Although I wouldn't wish that experience on anyone, I found it reassuring that younger famous women were having the same issues I was.
As for men not putting in effort, I saw advice that boils down to "the way they show up in the beginning is the best it will ever be, if it feels off, move on." It's the same as "he's just not that into you," but it made more sense to me. I also read advice to fall in love with the way they treat you, not with the person you think they are. I wish I had taken that to heart earlier, but it helped me a lot. It's true that many of the guys you meet on the apps are lazy, but I don't entirely agree with wanting to sit back and be pursued. The guy has to reciprocate and make an effort definitely, but so many celebrities – Vanessa Hudgens and Sarah Hyland come to mind – found love by showing interest first. It has to be mutual.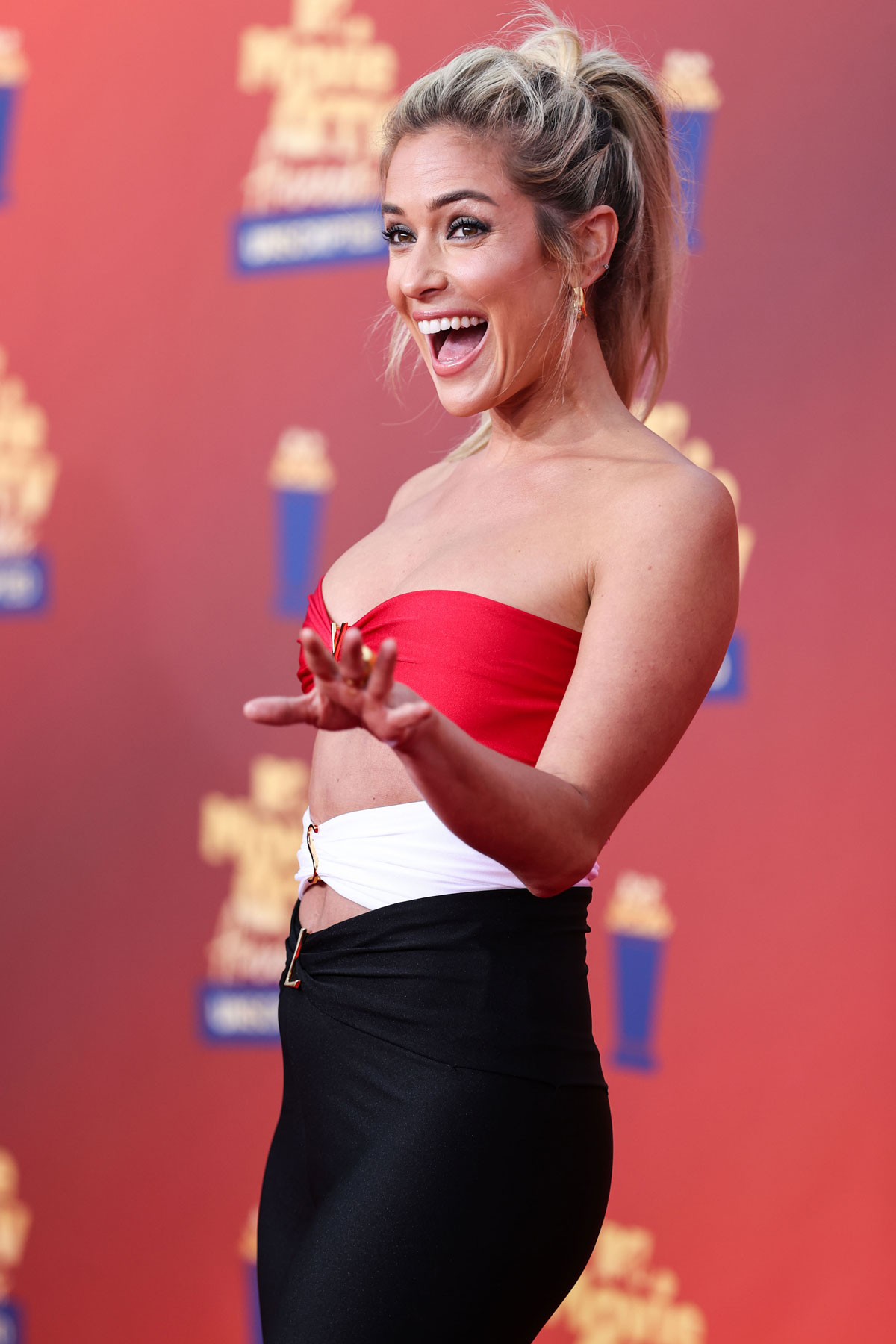 https://www.instagram.com/p/Cg2Op7TOWj7/
Photos credit: Avalon.red, Cover Images and via Instagram
Source: Read Full Article