Lori Loughlin Isn't Worried About Those Fake Rowing Photos? Why Not?!?
Lori Loughlin is apparently brushing off the release of her daughters' infamous fake rowing photos!
Per new reports, the Full House alum and her fashion designer husband, Mossimo Giannulli, aren't paying much mind to the recently unveiled images of their daughters practicing their "rowing", which the prosecution says were used as part of the plot to have them enrolled in the University of Southern California.
An insider shared with People:
"They have known that the photos would eventually be released because they are part of the discovery. They were prepared that they would be released, they just didn't know when. It didn't come as surprise."
As we've been reporting, Loughlin and Giannulli have maintained their innocence throughout the college admissions scandal. Unlike all the parents who 'fessed up and pleaded guilty right away, they say they thought they were doing everything on the up-and-up.
According to the source, the parents don't believe the pics are actually that bad because they were requested by the "mastermind" behind the plot:
"As damning as it looks, keep in mind that they were following Rick Singer's instructions, and he was having them do a lot of things that they didn't understand."
So if he tricked them into doing crime, they are in the clear?
20-year-old Olivia Jade and 21-year-old Bella Rose are obviously a bit embarrassed by all of this, but according to this insider the Loughlin-Giannulli legal team is not worried:
"Legally speaking, the photos are not evidence of criminal wrongdoing. They're definitely eye-grabbing, but they are not charged with taking photos."
No, but the pics are part of the overall accusation, right? Mossimo literally said he had to "work the system" to get his daughter admitted to USC, and this certainly seems to be picture proof of that…
The source continued:
"They are charged with conspiracy to commit federal program bribery, as well as fraud and money laundering. The common denominator behind all those is money. And they didn't realize that the money that they paid was considered a bribe. At Singer's directive, they were giving money to the school as a donation that they thought was perfectly legal. People donate to colleges and universities all the time."
Well, the photos may not be a crime, but surely they're proof the family was knowingly engaged in sketchy behavior, right? If their defense is saying they thought they were just making regular donations — but donations don't normally require you to fake a sport. We mean, are Lori and Mossimo saying they believed their daughters miraculously were going to participate in a D1 sport in which they had never previously taken part?? Because they made a big enough donation??
The source conceded it wasn't super innocent on its face — but remained adamant it was not as big a deal as everyone thinks:
"You'll get no argument from me that they're not a good look, but they're not some smoking gun that proves the charges against them."
What do U think, Perezcious readers?! Is everyone making these photos out to be a bigger deal than they really are?? Let us know (below) what you think in the comments!!
Related Posts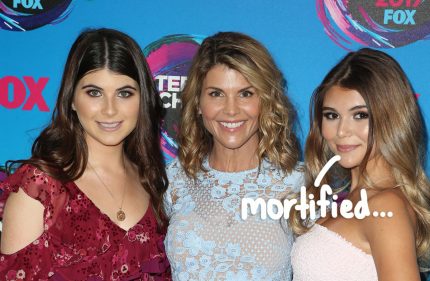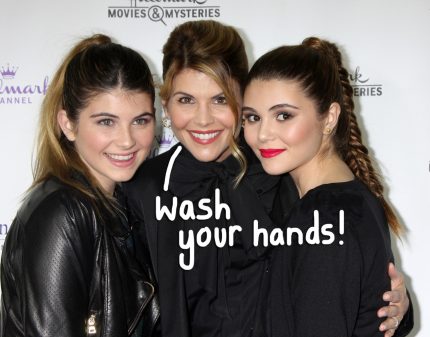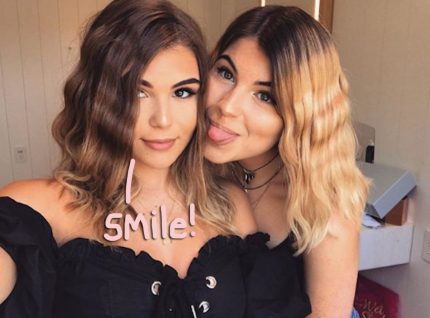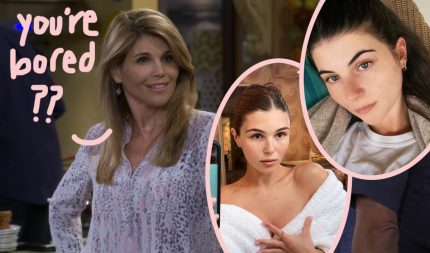 Source: Read Full Article