NFL's Barkevious Mingo Arrested For 'Indecency W/ Child, Sexual Contact,' Facing Felony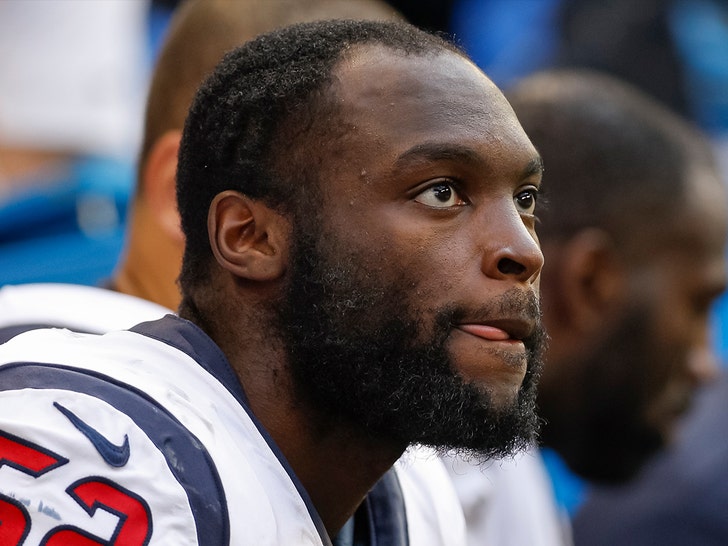 Atlanta Falcons LB Barkevious Mingo was arrested earlier this week for "indecency with a child" … TMZ Sports has learned.
30-year-old Mingo — who was the 6th overall pick in the 2013 NFL Draft — was arrested July 8 by Arlington Police Department … and booked into Tarrant County jail for "indecency with a child, sexual contact," according to court records and law enforcement officials.
We're told the charge is a 2nd degree felony. If convicted, a 2nd degree felony can carry up to a 20 year prison sentence in Texas.
Mingo's bond was set at $25K … and he was released the following morning.
The details surrounding the arrest are not yet clear.
After starring at LSU, Mingo has bounced around in the NFL … spending time with the Browns, Patriots, Colts, Seahawks, Texans, and Bears before signing with the Falcons this year.
BM won a ring with the Patriots at Super Bowl LI … recording 2 tackles during the Pats historic comeback against the Falcons.
We've reached out to Mingo's reps … but so far, no word back.
Story developing …
Source: Read Full Article