Prince William will fly to support male athletes, but not the Lionesses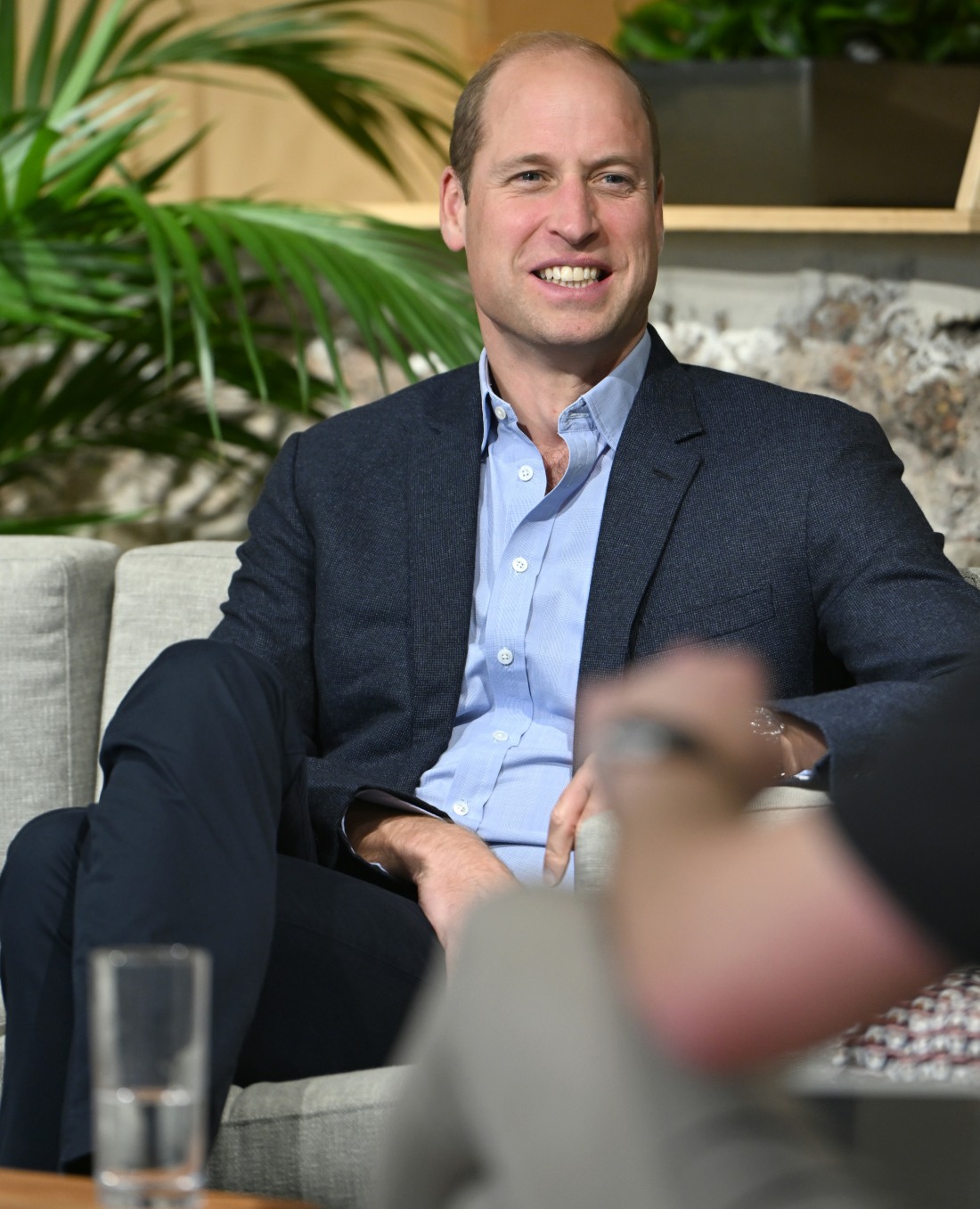 Last Thursday, Prince William made two public appearances, neither of which brought many headlines. During the day, William did a very careful photo-op at Sustainable Ventures, where he posed for photos looking pensive, like he was playacting "I'm a good listener and I understand these conversations." He went solo, and the absence of a certain gopher-gnawed wiglet meant that he flew under the radar and barely got any media engagement. Then, hours later, he flew solo again and caught an Aston Villa football game. He's a longtime Aston Villa supporter.
What is remarkable, however, is that William has now made a point of making special trips to watch men's sporting events. In September (the Invictus Games' opening weekend) he flew to France for the Rugby World Cup, then he traveled to Birmingham for this Aston Villa game. While I know there's a difference between "taking a private plane to France" versus "flying commercial to Australia," the point is that William still made a terrible decision to not fly to Australia in August to support the Lionesses in the World Cup final. One of his many excuses was that it would be environmentally irresponsible to fly all that way… when clearly, he's fine with flying the helicopter to Birmingham or taking a private plane to France, just as long as he's supporting male athletes.
It's also still bonkers to me that the Lionesses lost in the World Cup final almost two months ago exactly and the Football Association president still hasn't met with them or done an event with them or visited their clubhouse to tell them how amazing it was to see them battle their way to the final. Misogyny, hypocrisy, laziness, poor planning, too focused on America.
Embed from Getty Images
Photos courtesy of Getty, Cover Images.
Source: Read Full Article