Sarah Jessica Parker hypes the very meaningful reunion of Aidan & Carrie
https://www.instagram.com/p/CnX0b6yub-G/
The second season of And Just Like That has been filming for several months already. AJLT really is the series no one wanted, but it was successful enough to justify a second season. This was always Sarah Jessica Parker's ego trip – she wants to stay with Carrie Bradshaw and ride that train forever. I guess Kristin Davis and Cynthia Nixon appreciate the paychecks, but I really admire Kim Cattrall for walking away from this mess. Anyway, instead of just allowing Carrie Bradshaw to meet new people and develop mature relationships in her 50s, the writers have brought back John Corbett's Adian Shaw, Carrie's ex-fiance. Aidan and Carrie were always bad for each other and they fundamentally should not have been together, but here we are, going through another round of "Carrie and Aidan's drama." SJP thinks it will all be great:
Sarah Jessica Parker is happy to be working with a certain face from her Sex and the City days again. During a break from filming season 2 of And Just Like That…, the actress opened up about reuniting with John Corbett for the HBO Max sequel series.

"It's so nice. It's so happy," Parker, 57, told Extra at the New York City launch of the flagship boutique for the SJP Collection, her popular shoe line. "He brings a lot of joy. He's a kind of preternaturally happy person and he's so excited to be back."

She went on to tease the return of Corbett's character — hunky woodworker Aidan Shaw, Carrie Bradshaw's ex-fiancé — and just what it'll mean for fans.

"It's an amazing storyline that [executive producer Michael Patrick King] and the writers have sorted out," said Parker, who plays Carrie, "and I think will be really meaningful to the audience who feel a lot of affection for him."

As for any hints about what Aidan's storyline may be on the show, Parker said, "I can't say anything except, it's just really great to be in his company again and to have a storyline that is also happy and fun and familiar, but new because it's been 10, 15 some years."

Aidan was one of Carrie's most notable love interests in the third and fourth seasons of Sex and the City. He even showed up to tempt Carrie in 2010's Sex and the City 2, the second big-screen movie.
[From People]
Am I on crack or didn't Aidan show up with a whole-ass baby at one point during SATC's run? I remember because the timing made zero sense – it was way too soon for him to have a baby that size just a year or so after they had ended their engagement. Yes, I just looked it up – he had a son named Tate, and he was married to or "with" a lady furniture designer. He had two more children, Homer and Wyatt. So within the SATC world, he is a father of three. I wonder how Carrie will make that all about her. Anyway, I'm sorry that old-school SATC fans have to deal with the dreaded Aidan-Carrie mess again.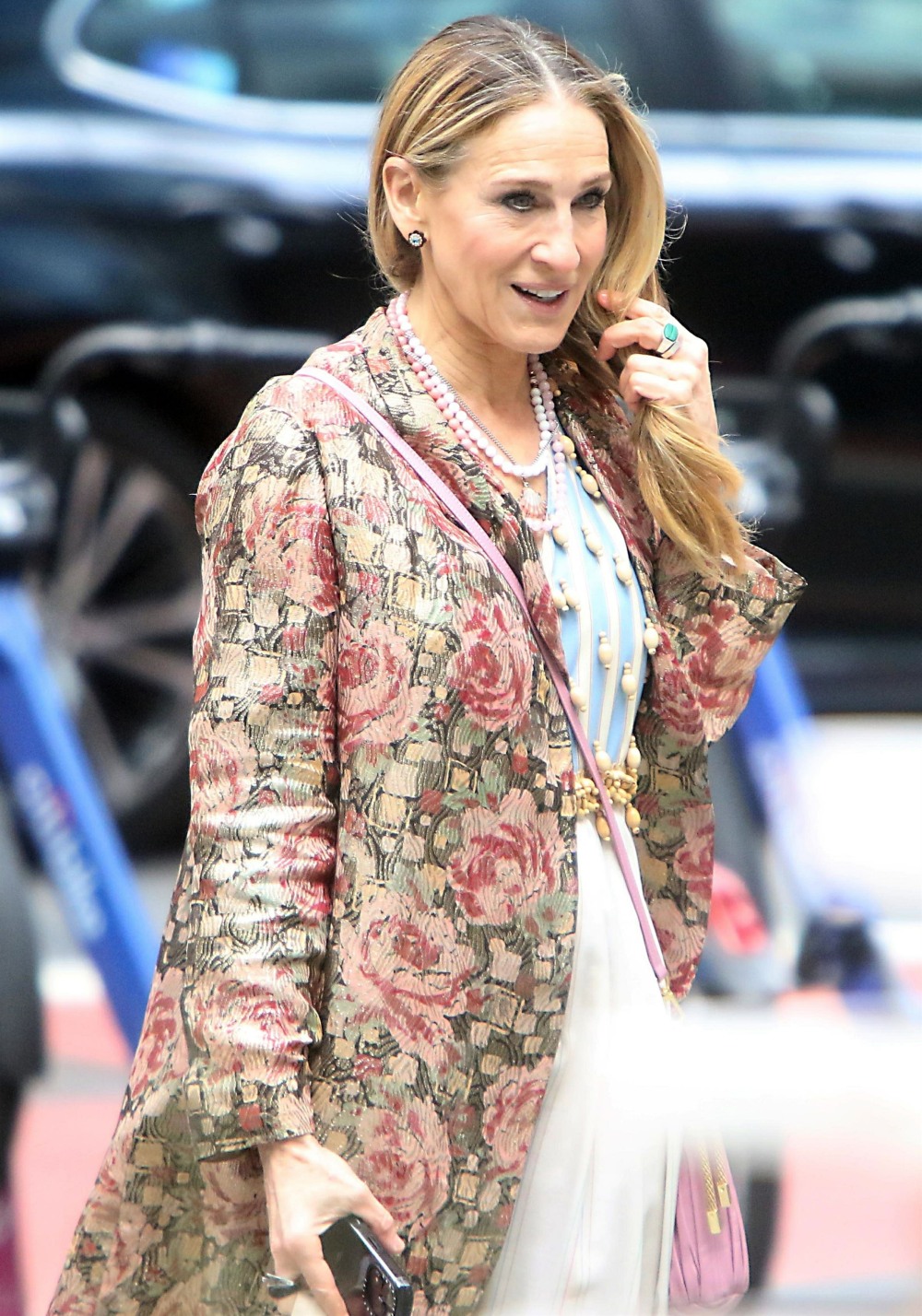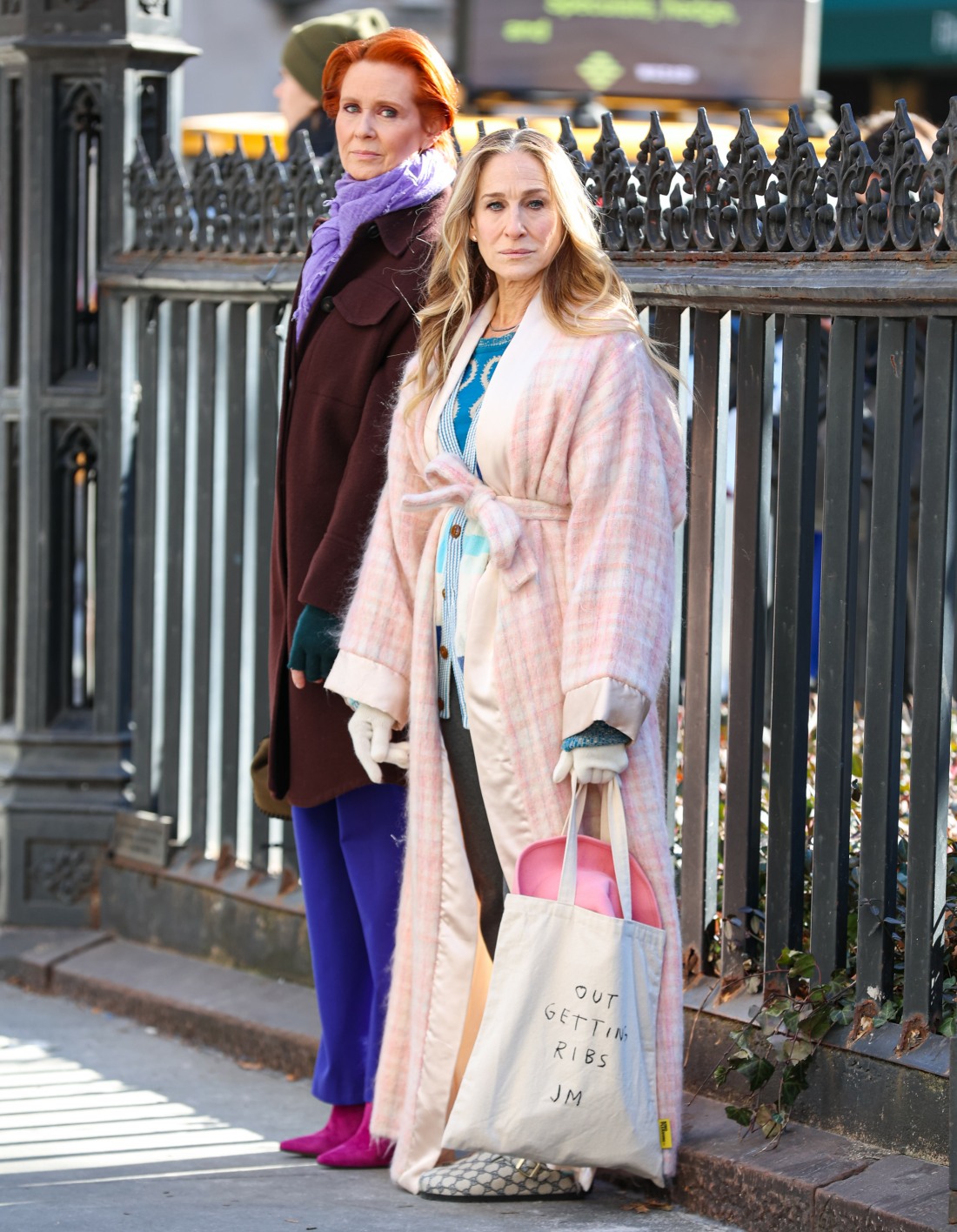 Photos courtesy of Backgrid, Cover Images, Instagram.
Source: Read Full Article