Scarlett Jonansson & Colin Jost Had A Low-Key Engagement Celebration In Upstate New York — Get The
Don't think that it takes a big, extravagant proposal to lock Scarlett Johansson down!
As we reported, the Avengers: Endgame star's publicist Marcel Pariseau confirmed to the Associated Press on Sunday that she got engaged to her boyfriend of two years, Colin Jost.
It's still unclear how the Saturday Night Live writer popped the question, but more details have come out about how they celebrated afterwards — and it sounds like a romantically low-key evening!
Sources close to the couple tell TMZ that Colin put a ring on ScarJo last week, and the couple had a private celebration at a lavish restaurant in upstate New York where they could not hide their love.
The outlet reports that Scarlett and Colin arrived at Blue Hill Stone Barns last Thursday in Pocantico Hills, NY — about 30 miles outside the Big Apple — at around 10 p.m. by themselves and stayed until about 1 a.m..
It's unclear if the 36-year-old Harvard graduate proposed on the grounds. But it is likely, seeing as the restaurant sits on a huge farm with plenty of intimate spots for Colin to ask for the actress' hand.
Here's what we do know: the 34-year-old was rocking a huge ring in the dining area, and the two were overjoyed as they called friends and family to share the happy news. Unsurprisingly, the couple were said to be very affectionate throughout the evening: ScarJo reportedly sat on her new fiance's lap as they basked in each other's love.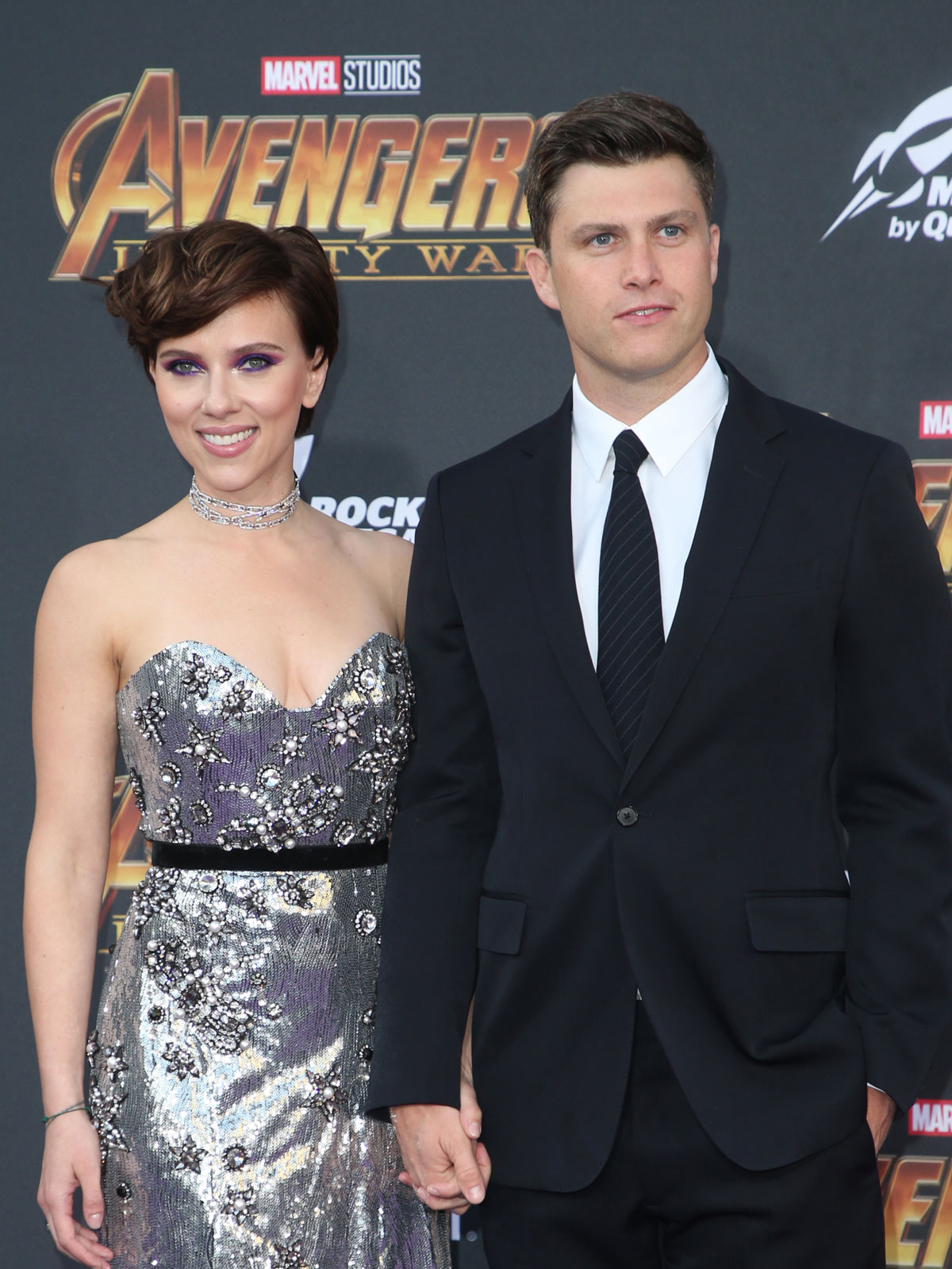 The duo also got the full VIP treatment from the owner of the restaurant — which was featured on Chef's Table — who at one point took them to the kitchen where they enjoyed one of their courses.
The proposal celebration came during an already busy week for the comedian, who was also writing SNL's season finale that aired Saturday night.
Now the writer has a full summer of rest and wedding planning ahead of him!
ScarJo's rep added that no date has been set for the wedding as of yet, but we're sure the two are planning something amazing. After all, their relationship has been nothing short of magical since they were first spotted making out at an SNL after party two years ago.
A source previously revealed that Colin is not only "head over heels" for his lady love, he also has a strong relationship with her four-year-old daughter Rose, whom she shares with ex-husband Romain Dauriac. The source dished:
"Colin is also close to Scarlett's daughter, and they have a lot of date nights in together as a family."
Sounds like they're already acting like a married couple!
This will be Jost's first marriage and Johansson's third — before her marriage to Dauriac, the actress was married to Ryan Reynolds from 2008 to 2010.
We wish them all the happiness in the world!
Source: Read Full Article