Stevie Nicks Said Fleetwood Mac Snorted Drugs On Stage and Wore Cocaine Vials As Jewelry
Stevie Nicks is a musician best known for her work with the classic rock supergroup Fleetwood Mac and as a solo artist. She has been candid about her history of drug use and addiction. The rock star even revealed that Fleetwood Mac used to snort cocaine on stage while performing.
Here's what Nicks said about the band's flagrant drug use and the paraphernalia she used to wear as jewelry.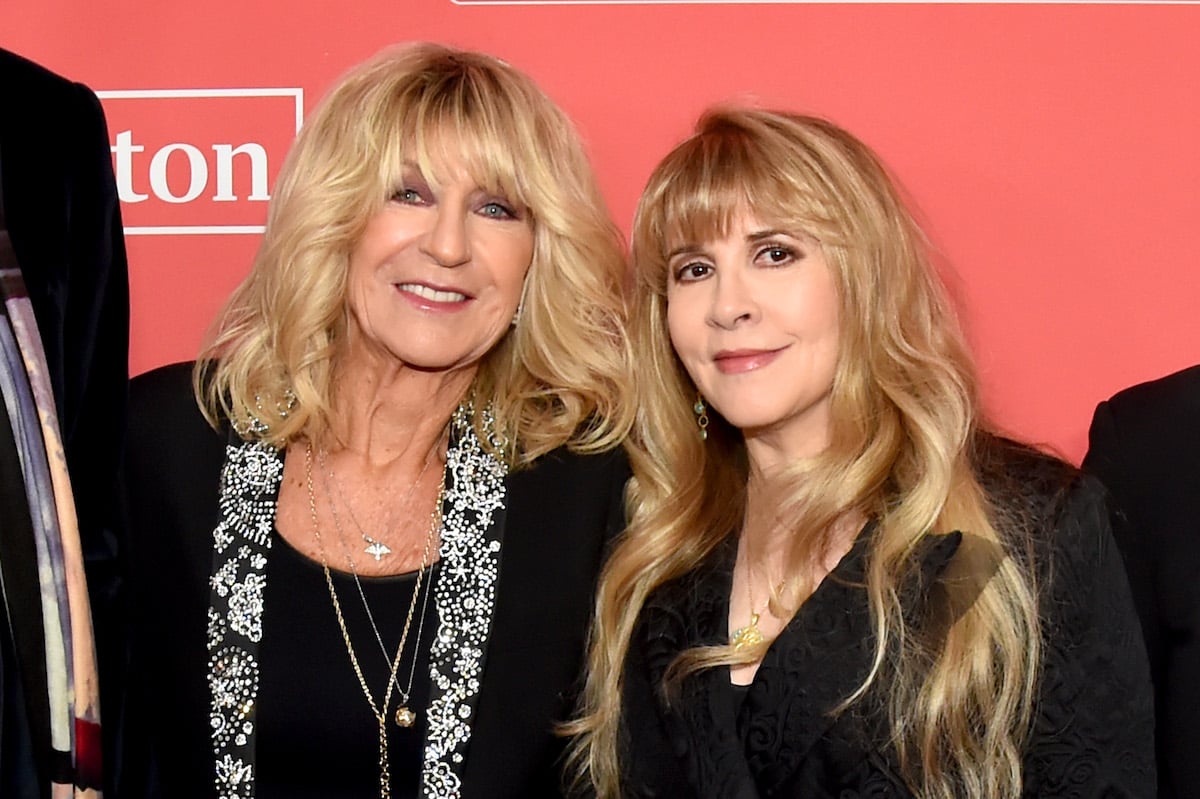 Fleetwood Mac's Christine McVie and Stevie Nicks wore cocaine vials and spoons as accessories
While Fleetwood Mac enjoyed their success as famous rock stars, the band partied excessively. Female members Christine McVie and Stevie Nicks have spoken in various interviews about wearing drug paraphernalia as jewelry. 
According to an August 2021 article by Far Out Magazine, the women wore what McVie described as "little beautiful coke bottles" around their necks. She said that the vials were adorned with "gold, turquoise, and diamonds."
In a December 2013 interview with Daily Mail, McVie described the band's blatant drug use. "When we were in Sausalito making Rumours, the boys would be doing these huge rails of coke while Stevie and I would be in our own place with our little bottles of coke, with tiny coke-spoons that we'd wear on delicate chains around our necks," McVie described. "Very ladylike – much more refined – and actually fairly acceptable at the time. Inevitably, late at night, the boys would run out and come looking for ours."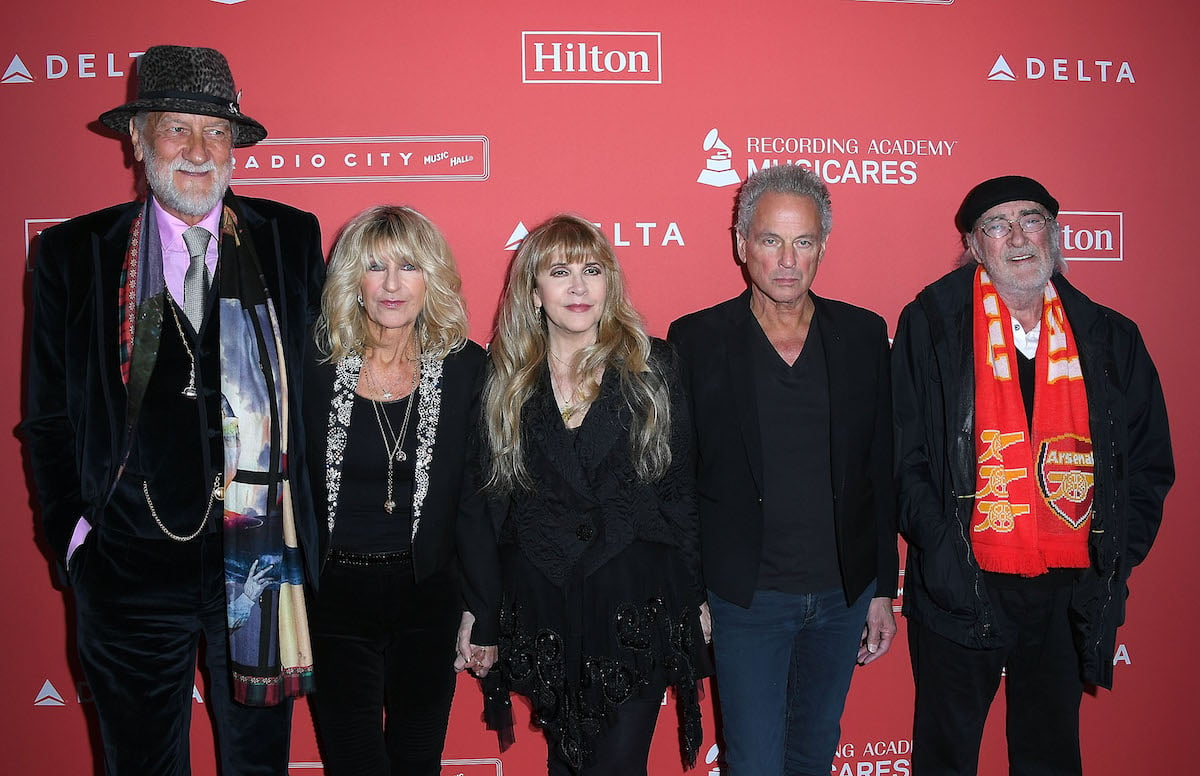 Stevie Nicks said that Fleetwood Mac members snorted cocaine on stage while performing
In the same 2013 interview, Stevie Nicks revealed that her bandmates used to do cocaine in the middle of concerts on stage. 
"We thought that's what entertainers did in order to maintain that level of activity and creativity," the "Gypsy" singer said.
"Mick had this rotating platform covered with beer-bottle caps full of coke so he could snort away as he was playing," McVie added. "At least us ladies would slip off stage for a  discreet toot."
'You know, I never bought cocaine,' Buckingham sniffs. 'There were other people in the band who may have done that.'
But Nicks has since said that she regrets her drug abuse, "and the payback was a complete b****."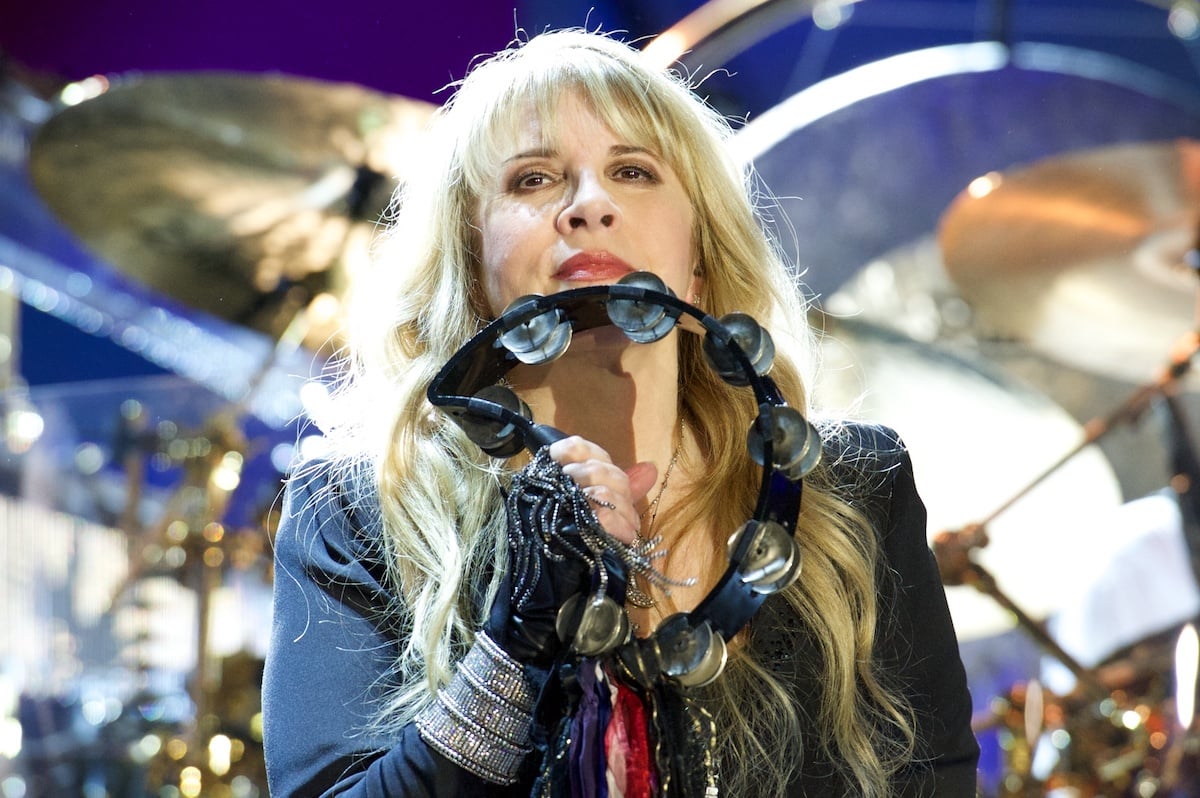 The 'Rhiannon' singer went to rehab for cocaine in 1986
Stevie Nicks went to rehab for her cocaine addiction in 1986. The "Dreams" singer revealed to ABC News in 2001 that she used to spend millions of dollars on cocaine. "Millions. Millions," Nicks claimed. "And yes, don't I wish that we had that money and I could give it to cancer research today. Yes, I do."
The songstress said she wished she had never tried cocaine. "I would be happy if nobody had ever shown me that drug," Nicks said. "And that's what I always want to be careful to tell people is that, just like everything else, for two, three years it was really fun. But it turns into a monster. So it's not worth it to do it for those two or three years of fun because it will eventually kill you."
Nicks hasn't touched the drug in decades. In a 2019 interview with Vulture, she shared how much she enjoys performing sober.
"Sometimes I'm up on stage, and I'm going, 'I can't really believe you are actually up here, sober as a judge, having a great time.'"
How to get help: In the U.S., contact the Substance Abuse and Mental Health Services Administration helpline at 1-800-662-4357.
Source: Read Full Article