The Heartbreaking Reason Katie Thurston Is Blocking Followers On Instagram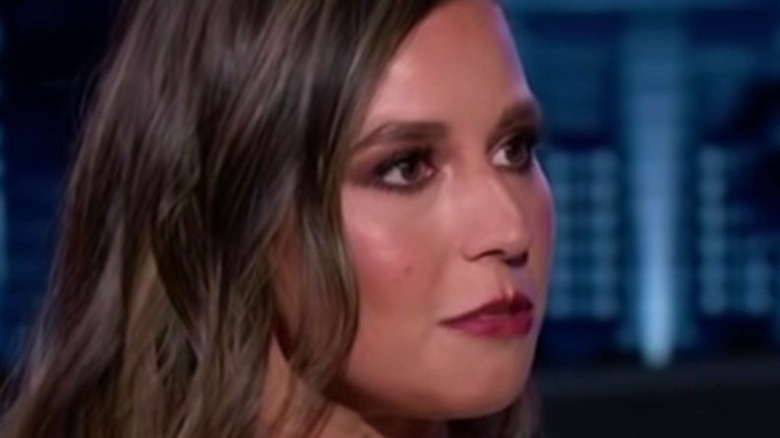 Katie Thurston, who Bachelor Nation was first introduced to on Matt James' season of "The Bachelor," is already proving that her season of "The Bachelorette" is the most dramatic season yet — both on-screen and off. The "Bachelorette" drama even started way before the June premiere of Katie's season, thanks to longtime host Chris Harrison's racism scandal that got him booted from the franchise for good earlier this year (via The New York Times).
"I had my own concerns," Katie told The Hollywood Reporter of Harrison's scandal. "I wanted my experience to be true to myself and great for the men who were joining me as well as Bachelor Nation. And I think that was really taken into consideration and worked out. I expressed what I wanted with my journey, and I think I was listened to." She added: "As [viewers will see] with the first episode, it feels different. I have a great group of guys and I think Bachelor Nation is going to be really excited to watch that and see a change."
And while many fans have been supportive of Katie on her journey to finding true and everlasting love, the bank marketing manager recently took to Instagram to issue a message to the social media trolls and haters she's been dealing with since her season premiered.
Here's why Katie Thurston is blocking social media followers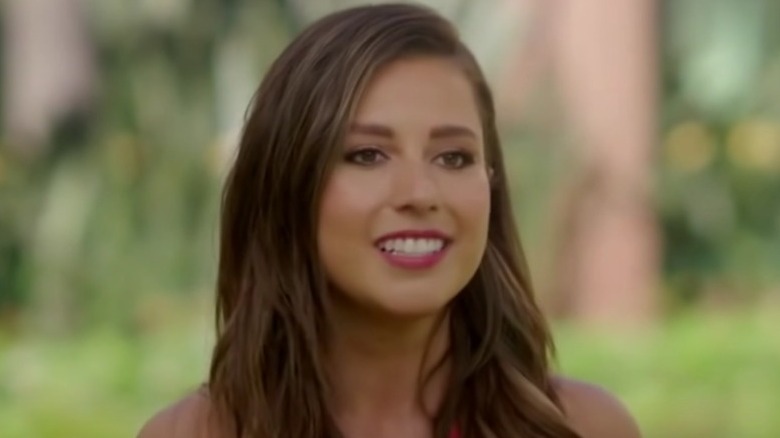 Taking to her Instagram Story on June 16, Katie Thurston delivered a clear message to her social media followers who have been hating on the fact that she parts her hair to the side, telling her almost-700,000 followers (via People), "All right, I'm creating a new rule for myself. Anyone who wants to message me about my part, or my fashion or lack thereof, I'm just going to block you." 
"I mean, I know a lot of you guys don't have any hate about it," she continued. "They're just giving me friendly suggestions, but when you get them every day, it's just like, 'g*ddamn.'" 
"Look, I'm just like your basic f***ing girl who somehow became a Bachelorette. But you know, I've said it before, and I'm going to say it again: It's not about the wrapping paper, it's the gift inside. And that's what I am, a f***ing gift. So this," the reality star concluded, pointing to her hair and casual T-shirt, "doesn't matter."
Source: Read Full Article