'The Pioneer Woman' Ree Drummond Reacts to Valerie Bertinelli's Emotional Instagram Post: 'You Win'
Food Network star Valerie Bertinelli posted an emotionally raw video on Instagram this week. Her statements were in response to a follower's comment that she needed to "lose weight."
In the message, Bertinelli wore no makeup. She appeared to have been crying, speaking vulnerably of the pain the person's remark caused her.
Messages from friends and fans let the former One Day at a Time star know she had their support, including her Food Network colleague "The Pioneer Woman" Ree Drummond. Her son Wolfgang also offered his mom truly endearing words of love.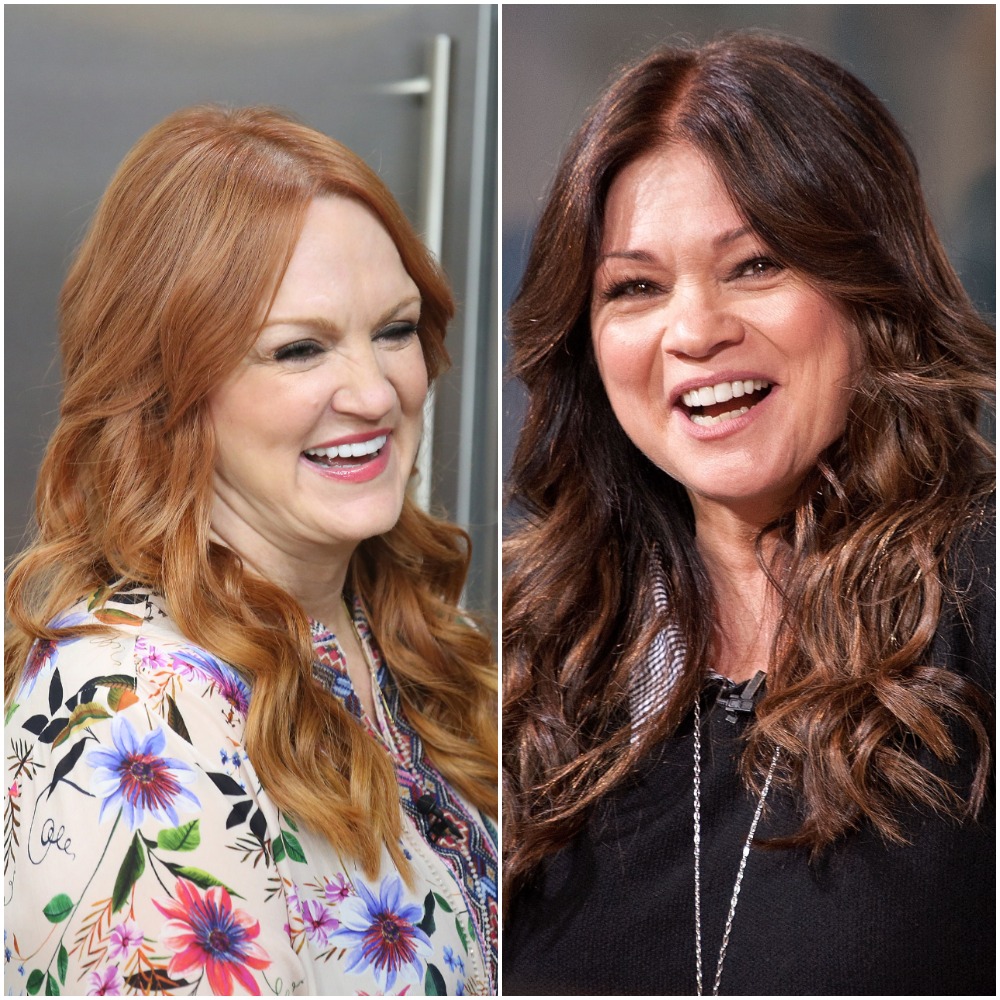 Bertinelli's vulnerable Instagram post
In her message, the actor opened up about a comment a follower had made in response to one of her recipes. Bertinelli expressed a range of emotions at being insulted on a public forum, expressing anger, pain, and sorrow.
She wrote in the post accompanying the video, "aren't we tired of body shaming women yet?! smh. I was going to delete my stories because it's a little embarrassing and scary to be so vulnerable. But then I realized it was hitting a 'good' nerve with so many of you who were so sweet to dm and share your same vulnerability and struggles."
The Valerie's Home Cooking host said that she had been looking through her own recipes online when she "made the mistake of reading the comments." She explained that someone pointed out that "I need to lose weight."
Bertinelli noted with irony, "Because, see, I don't have a scale, and I don't have clothes that I'm trying to put on every day, and I don't have mirrors so I don't see what's become of me." Becoming tearful, she added, "So I needed that help to let me know that I need to lose weight."
Speaking directly to the camera, she said: "You're not being helpful…Where's the compassion?"
The actor recently joined the pilot cast of ABC's Hungry, a sitcom centered on a woman (played by co-star Demi Lovato) dealing with food issues. Bertinelli will portray Lovato's mother, a restaurant owner.
Valerie Bertinelli's friends and fans showed up for her
The television personality's friends and supporters offered their words of encouragement and love for Bertinelli. One was her Food Network colleague, The Pioneer Woman star Ree Drummond.
"This video is everything," Drummond wrote. "Beautiful Valerie, you inspire, you encourage, and you make people feel like everything is good and right. You have done this your whole life. You win."
Bertinelli's soon-to-be sitcom co-star Lovato said: "I love you. You said it yourself, you're already enough AND whoever said that is hurting.. or not being shown enough compassion in their lives.. I'm sorry you had to deal w this. Here for you always."
The unquestionably sweetest remark came from Bertinelli's son Wolfgang Van Halen, who assured her, "You're perfect the way you are, Ma. I love you (also for no particular reason, what was that f—er's @ so I can harass them with memes?)."
Bertinelli also received supportive comments from actors Faith Ford, Melissa Peterman, and Mackenzie Phillips, as well as from other fellow Food Network stars Giada De Laurentiis, Katie Lee Biegel, and Sunny Anderson.
Her upcoming new book is just as real as her Instagram moment
This isn't the first time Bertinelli has opened up about her body image and weight loss issues. She spoke frankly with Hoda Kotb on Today in early 2020 saying "I have to learn how to love myself today, as is."
And the actor now has a new book to be published in 2022. Called Enough Already, it mirrors her emotions and growing philosophy of self-acceptance as she is.
https://www.instagram.com/p/CRAPplIpM5I/
Appearing on Today this week, the actor opened up about the upcoming memoir. The book's title, she explained, has everything to do with ending the self-hate she's felt for too long.
"It's a very, very personal book," she admitted. "I just don't want to beat myself up anymore. And I know so many women my age, younger, older, we're so busy beating ourselves up that we just don't find the love, and the wonder and the grace that are really within us."
Source: Read Full Article