The Top Winners On Jeopardy! Ranked By Prize Money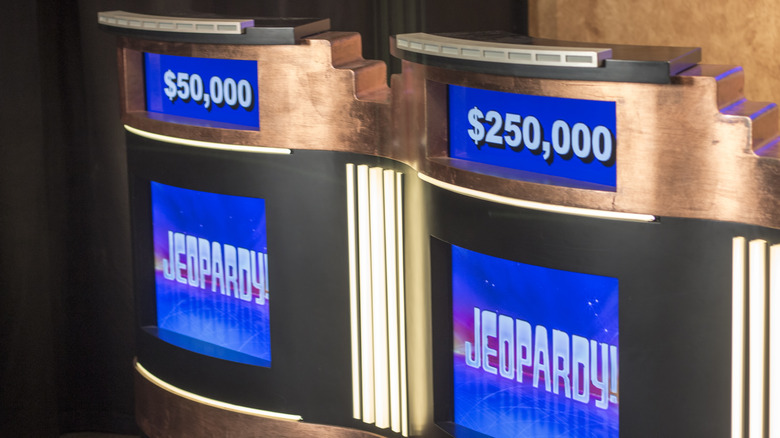 Until the death of longtime host Alex Trebek, "Jeopardy!" was the highest-rated game show on television, according to Salon. The beloved trivia show has aired since 1964, so it's only natural viewers might wonder about previous contestants – or more specifically, their winnings. Each week, numerous contestants compete for serious cash using their knowledge of everything from history to pop culture. While some players have walked away empty-handed, others have walked away with millions. 
According to All Star's "Jeopardy!" records, the smallest amount a winner has won was $1, by Air Force Lieutenant Colonel Darryl Scott in 1993. Scott and the other two contestants each answered the final question wrong, but Scott was the only one who didn't wager his total balance, keeping $1 and winning the game. While many viewers might assume frequent competitor Ken Jennings won the most, they might be surprised.
Here's how the biggest winnings tallied up.
Brad Rutter has earned more money than any Jeopardy! contestant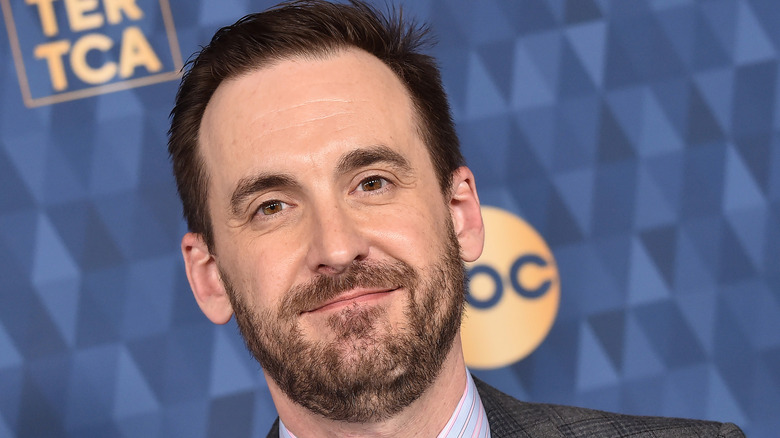 Brad Rutter's name isn't as well known as contestant Ken Jennings, but he first competed on "Jeopardy!" as a college student in 2000, winning $55,102 and two cars during his five-day run. At the time, players were limited to only five-day consecutive appearances, he explained in a promotional video for ABC. He was invited back in 2001 for the show's "Tournament of Champions," winning $100,000. 
Rutter has since been invited back for numerous champion episodes, including the 2002 "Million Dollar Masters Tournament," the 2005 "Ultimate Tournament of Champions," the 2014 "Battle of the Decades," and the 2019 "All-Star Games." In fact, Rutter has competed with Jennings numerous times — the two even went up against the IBM machine in 2011 (via Distractify). In January 2020, Rutter walked away with another $250,000, bringing his total tally to over $4.6 million, according to the Jeopardy! website.
"'Jeopardy!' has defined my life," he said. "It's basically become my career."
Ken Jennings famously had a 74-episode run, landing second highest in earning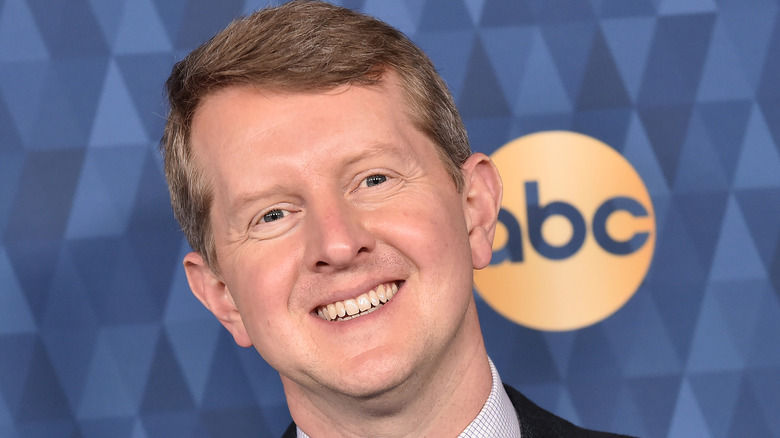 While Brad Rutter has won the most cash, Ken Jennings holds the record for the longest winning-streak in "Jeopardy!" history. As a result, he's taken home a lot of money from the game show. In a promotional video for ABC, Jennings said he grew up watching "Jeopardy!" as a child in South Korea, soaking up trivia. On a whim, he and a friend decided to try out for the game show in 2004, kicking off a months-long appearance that netted him just over $2.5 million. The winnings allowed Jennings to pursue his dream of becoming a full-time writer. 
Jennings has returned for various championships, including the "Greatest of All Time tournament" in January 2020, during which he competed against the other two highest-grossing competitors: Brad Rutter and James Holzhauer. Jennings won the title and a first-place prize of $1 million, bringing his winnings on the show to date about $4.4 million, according to The New York Times.
James Holzhauer is Jeopardy!'s third highest-earning player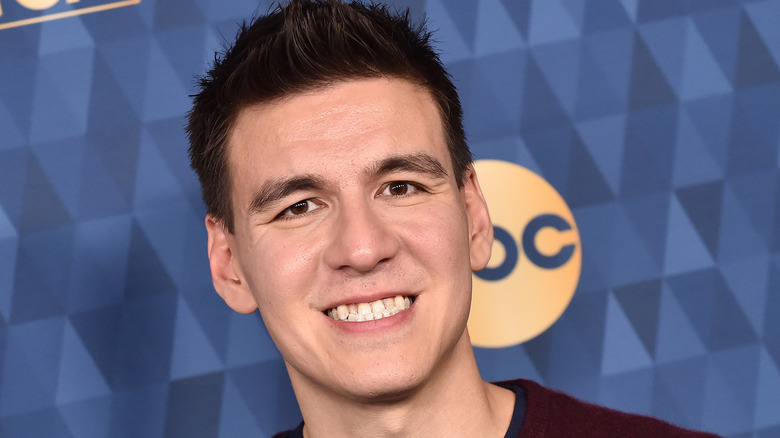 Professional sports better James Holzhauer holds the distinction of winning more money in a single day than any other contestant on "Jeopardy!" He walked away with $110,914 in one appearance and surprised viewers by remaining on the show for 32 consecutive episodes afterward. He told ABC he only had one goal appearing on the show. "I wanted to win exactly $110,914 in an episode because that was my daughter's birthday," he said.
Holzhauer also won $250,000 in the "Tournament of Champions" and $250,000 as runner-up in the "Greatest of All Time Tournament" in 2020, as noted by The New York Times, bringing his total to $2,962,216. He told ABC that winning has offered him a way to give back, and he and his wife have donated to numerous nonprofit organizations in their community to help youth in need. Holzhauer's nearly $3 million haul has earned him the third spot in highest earnings on "Jeopardy!" so far.
Source: Read Full Article