The Unbreakable Bond Between the Arrowverse Cast Members Is Super Cute
Our favorite Arrowverse shows will be returning in a month, which means we're getting even closer to the highly-anticipated crossover event, Crisis on Infinite Earths. This year, the crossover will be even more epic as Supergirl, The Flash, Arrow, DC's Legends of Tomorrow, and Batwoman join together. Not to mention, a few former Supermans will be joining in on the fun as well.
While we can't wait to see all the action onscreen, we also can't wait to see all the fun offscreen moments as well. As the Arrowverse family has grown over the years, so has the cast's close-knit bond with each other. Whether they're filming on set, hanging out at Comic-Con, or simply grabbing dinner together in Canada, we love getting glimpses of their super cute friendships. As you count down the months until your favorite superheroes unite in the crossover, here are the best photos of the Arrowverse stars coming together in real life.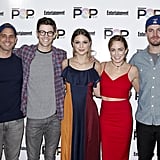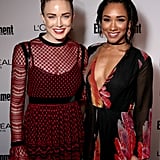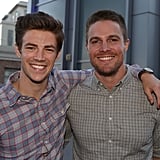 Source: Read Full Article