'This Is Us' Viewers Proclaim Mandy Moore the 'MVP of the Entire Series'
As This Is Us' Rebecca Pearson, Mandy Moore has carried the weight of many storylines throughout six seasons as one of the stars of the NBC family drama. However, none have been as dramatic as exploring Rebecca's life with Alzheimer's, a tale two seasons in the making. For her portrayal of Rebecca and her continued battle against the disease as This Is Us approaches its finale, viewers have proclaimed Moore the "MVP of the entire series."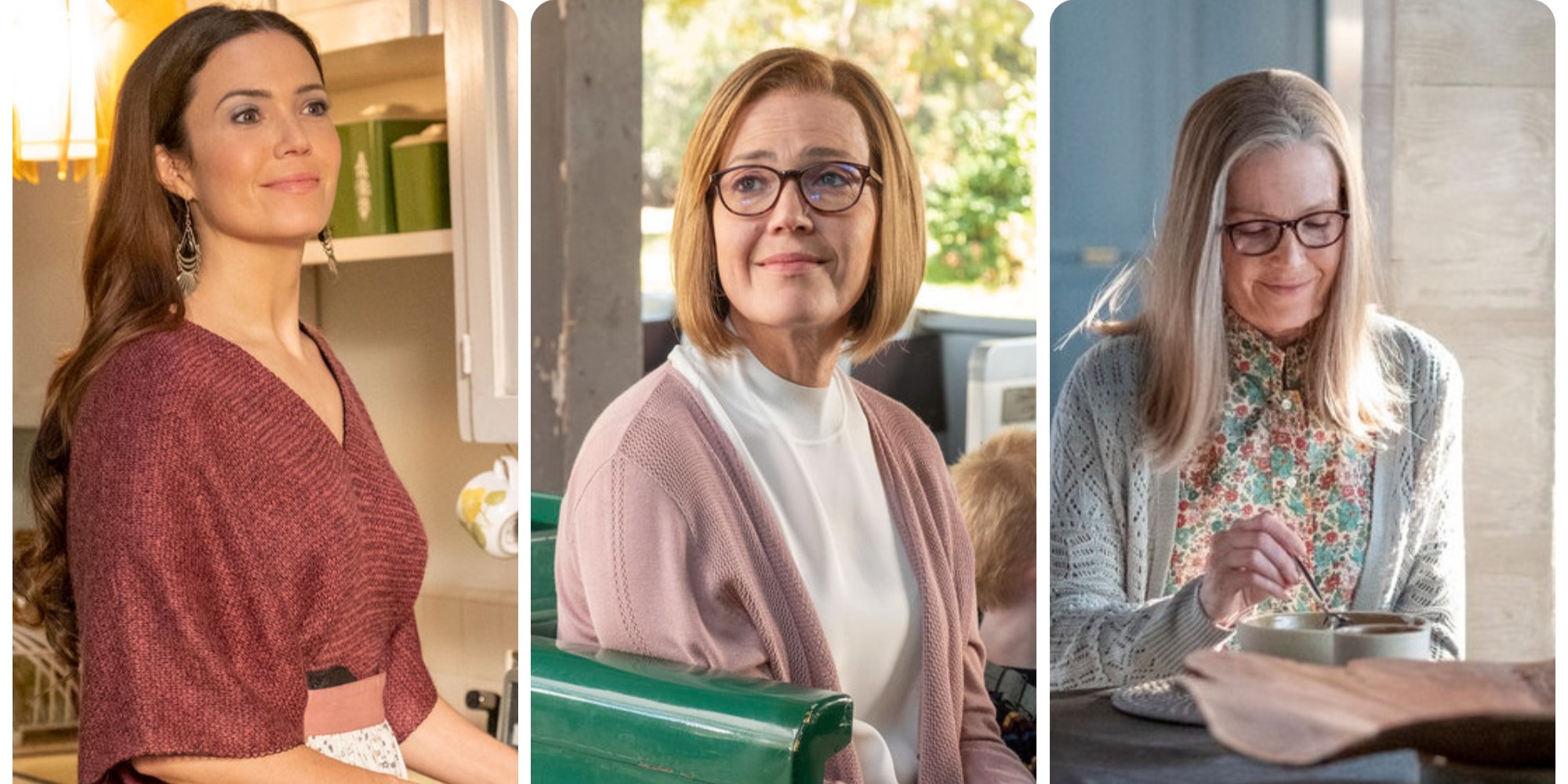 Fan MVP Mandy Moore feels personally responsible to ensure an accurate portrayal of Rebecca's Alzheimer's journey
"I was heartbroken when I read the storyline. For a character who's had some difficult challenges in life, this just felt like an even tougher blow," Moore said in an interview regarding Rebecca Pearson with Brain and Life.
"There's such a sense of pride in the way we've seen her story unfold. As difficult as this tale is, I knew that our writers and show creator would handle this particular conversation, which is important, with the care and consideration it deserves," the actor continues.
"I want to do anything helpful to further the conversation and draw attention to the importance of early detection and diagnosis and getting women to understand their risks and make necessary changes to their lives to protect their brain health."
Moore continues to raise awareness of the disease, which disproportionately affects women. Nearly two-thirds of the more than 5 million Americans living with Alzheimer's are women, reported ALZ.org.
Viewers believe Mandy Moore is the 'MVP' of 'This Is Us'
In a Reddit thread titled "The MVP of the entire series…It's Mandy, right?" fans applauded Moore for her six-season portrayal of Rebecca Pearson.
Fans filled the social media thread with commentary recognizing Moore for her body of work as This Is Us' Rebecca.
"MVP definitely, Mandy. The show would be a joke if she couldn't pull off the aged character. But Mandy brings it each week. Young, middle-aged, or elderly," one viewer wrote.
"I genuinely forget that she's the same actor. I am so ready to believe in her credibility that I forget they shoot scenes contemporaneously. Her acting makes me completely suspend my disbelief," a second fan penned.
"Her [Mandy} versatility has been remarkable, and she's the glue which holds it all together," claimed a third Reddit user.
"She plays a character from her 20's to her 80's and is convincing at every age. I can't believe she's never won an Emmy for her performance," exclaimed a fourth fan.
How many episodes remain in 'This Is Us' final season?
https://www.instagram.com/p/CdOImZnB9mF/
There are three episodes left in the sixth and final season of This Is Us.
The 16th episode is titled "Family Meeting."
This episode is followed by "The Train" and then the series finale titled "Us."
This Is Us airs Tuesdays at 10 p.m. EST on NBC.
Source: Read Full Article