Two Women Get in Violent Fistfight In Stands At Raiders Game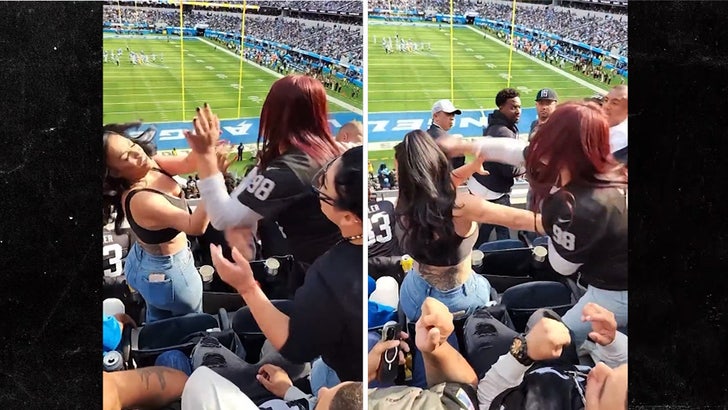 A pair of female Raiders fans got so mad at each other during their game against the Chargers on Sunday — they tried to knock each other out … and the wild fistfight was all captured on video.
The altercation happened at some point during Las Vegas' tilt with the Bolts at SoFi Stadium … when a woman in a Maxx Crosby jersey started jawing with a Raiders supporter in a small black tank top.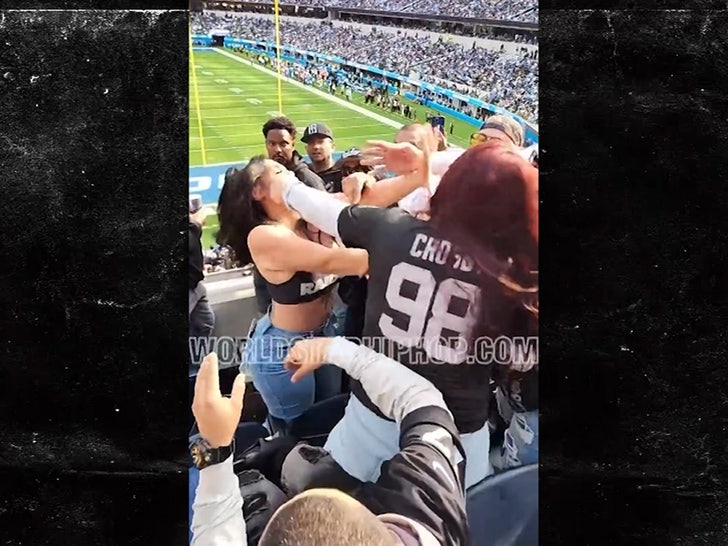 You can see the two were passionately arguing over something … before the Crosby fan escalated things into violence.
First, she knocked the woman's drink out of her hand, before slapping the lady in her face repeatedly. She then threw multiple punches that appeared to land flush.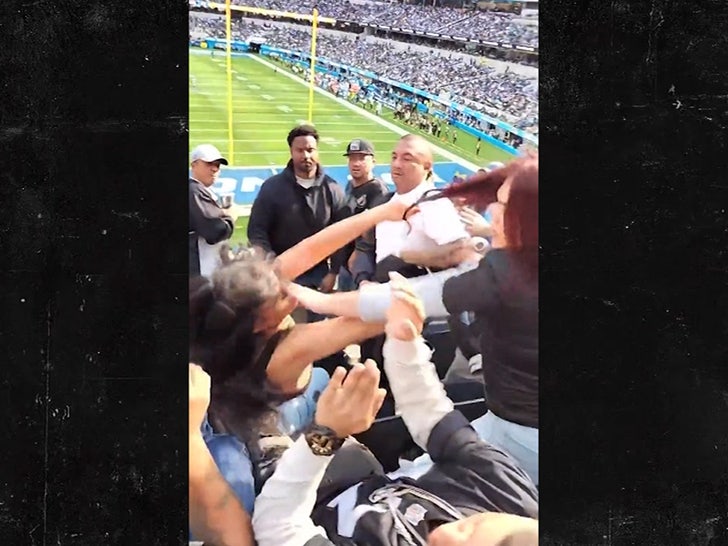 The woman in the tank tried to fight back, grabbing hair … but another woman jumped into the fray and started throwing punches of her own.
Ultimately, a few Raiders fans in the surrounding area hopped in to split the combatants up. It's unclear if anyone was ejected or arrested for their role in it all.
The fight was hardly the only one inside the venue Sunday … a Howie Long fan was also decked in the face and then pushed down some stairs after getting into a spat with a Chargers supporter.
In the end, everyone in silver and black went home pretty unhappy no matter how many times they were socked at the game … as the Raiders lost, 24-17.
Source: Read Full Article