Vanderpump Rules Season 9 Release Date And Cast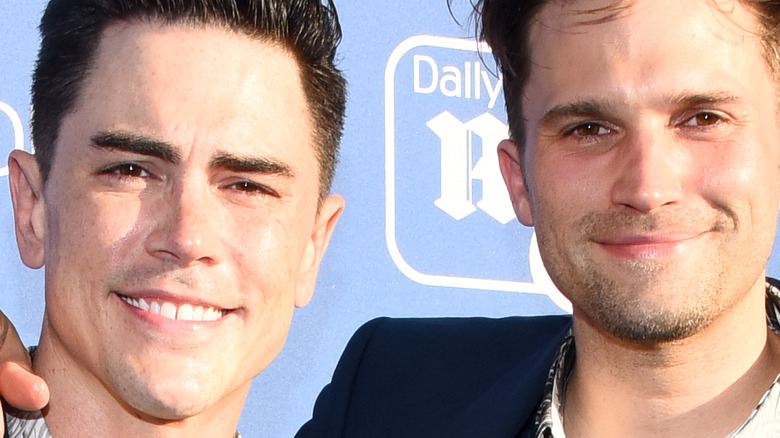 "Vanderpump Rules" is one of the most beloved reality television shows of all time, thanks to the long-running friendships and never-ending drama between the cast. Over the last eight seasons, fans have seen everything from lavish parties and vacations to fist fights at SUR and more breakups and hookups than they can keep track of, so when a handful of the show's cast members got canned from the show in 2020 for past racist behavior, coupled with the coronavirus pandemic shutting down production and four of the stars getting pregnant around the same time, the future of "VPR" was uncertain.
Thankfully, fans can rest easy, as it was confirmed that the returning and new cast members started filming Season 9 in May this year (via E! News). During a recent appearance on the "Behind the Velvet Ropes" podcast, Lala Kent — who joined the cast during Season 4 and worked at SUR as a hostess — gave host David Yontef the inside scoop about the upcoming season, which just wrapped in July (via Us Weekly).
"We're fresh into it and I didn't know what to expect, but it's going to be a great season just based off of what we filmed so far," Kent dished to Yontef (via Refinery 29). "Like, sh*t has already hit the fan, and it's awesome — awesome for viewers, not so awesome for us who have to face each other daily."
Stassi, Kristen, Max, and Brett will not be returning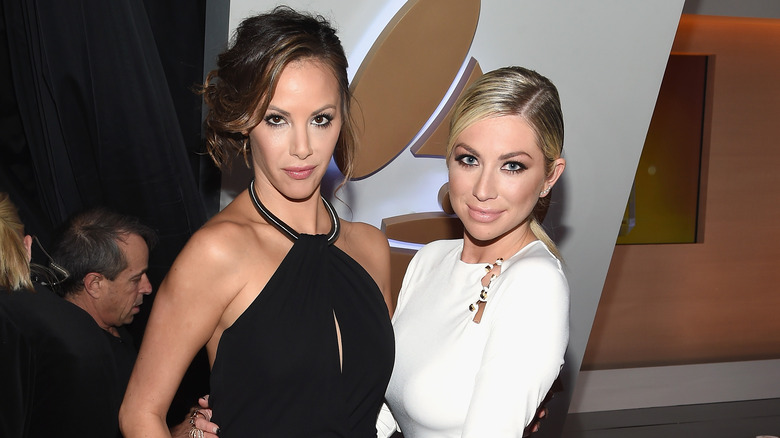 After former "Vanderpump Rules" star and SUR server Faith Stowers — a Black woman — came forward with a story about how Stassi Schroeder and Kristen Doute called the cops on her for a crime she didn't commit, the on-and-off BFFs got canned from the hit Bravo series. 
"Stassi and Kristen acknowledged what they did was wrong, have apologized and been punished," their rep, Steve Honig, told Us Weekly in June 2020. "Without casting aside their actions or the impact of those actions, they want to move forward as part of the solution in ways that are productive, meaningful, and sincere. Both of them recognize actions speak louder than words and that is what will guide them as they move forward."
Fans will also miss Schroeder's ultra-likable husband, Beau Clark, in the upcoming season. Newcomers Max Boyens and Brett Caprioni, who joined the cast in Season 8 and were in a best friend love triangle with another newcomer, comedian Dayna Kathens (also not returning), were fired from the show after past racist tweets resurfaced.
"It is not a representation of who I am. I am shocked I ever tweeted that — and I am disgusted and embarrassed — I am truly sorry," Boyens said in a statement (via Page Six), while part of Ciprioni's statement read, "I am incredibly ashamed and accept full responsibility, and acknowledge that this language was as unacceptable then as it is now."
Jax ad Brittany will also not be returning for Season 9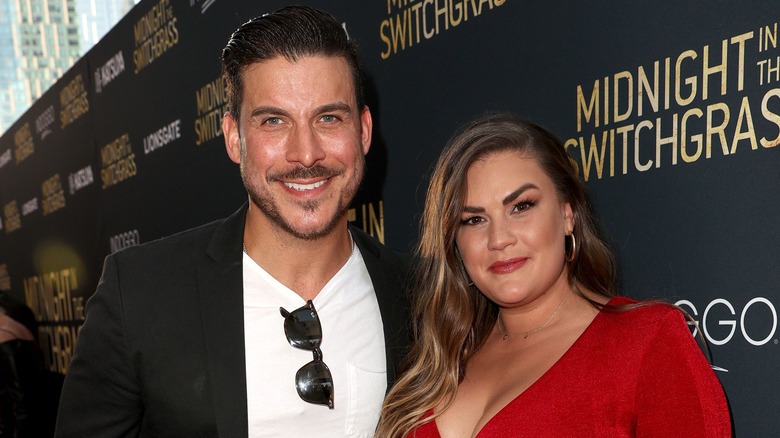 Jax Taylor, who infamously bragged about being "the No. 1guy in the group," and his wife, Brittany Cartwright, who gave birth to the couple's first child together earlier this year, will also not be returning to the small screen.
In a statement posted to Instagram in December 2020, the couple revealed the big news to their millions of followers, writing, "The last eight years on Vanderpump Rules have been some of the most challenging, rewarding and fulfilling years of my life. Although this is difficult to share, Brittany and I will not be returning for another season of Vanderpump Rules," adding that they were excited to focus on their family and the future at this time.
A source close to the couple told E! News, "Jax and Brittany want to focus on their family and their new journey. They are very excited for their son and they have some projects they are working on that allow them to share their own lives without Bravo's limitations."
These are the "Vanderpump Rules" stars who are returning for Season 9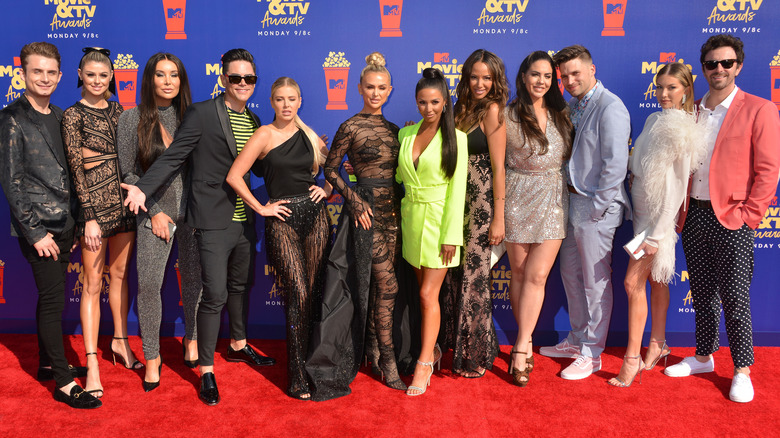 Per Bravo, the cast members returning for Season 9 of "Vanderpump Rules" include Tom Schwartz, Katie Maloney-Schwartz, Tom Sandoval, Ariana Maddix, Scheana Shay, Lala Kent, James Kennedy, and Raquel Leviss, and of course, the SUR matriarch herself, Lisa Vanderpump. It's expected that Kent's fiance, "Midnight in the Switchgrass" director Randall Emmett, and Scheana Shay's partner Brock Davies — who reportedly just popped the question to Shay in July (via E! News) — will also be featured throughout the season.
On an episode of Bravo's podcast, "The Daily Dish," Vanderpump gave listeners a little bit of insight about the upcoming season, telling hosts Megan Segura and Erik J. Mac, "Some might be more mature, but definitely you feel that they've been locked up for a year, that's for sure. It's already, like, complicated, and it's all kicking off. And I'm like, oh, my god, I missed them all so much, but wow, yeah, it's a lot."
The "Real Housewives of Beverly Hills" alum also told the "Daily Dish" podcast hosts that this season of "VPR" has been "kind of interesting" to film, adding, "Nobody does it like these kids. And they live their lives like that on-screen and off-screen. Everything's, like, they make big statements, there's big emotions, it's complicated dynamics. It's just a group of people that are very vocal and sometimes volatile."
Season 9 of "Vanderpump Rules" will see some new cast members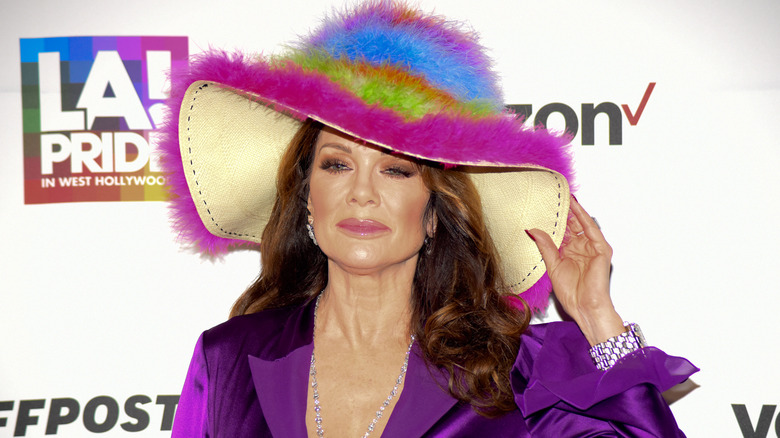 During an interview with Entertainment Tonight in August 2020, Lisa Vanderpump revealed that there "will be new cast members" if Season 9 started production, but didn't disclose who they would be. "It's really up to people that want to be front and center," the restaurateur revealed while touching on the cast's lack of diversity. "I mean, I'm always all about that. Our companies are like the United Nations."
Former Season 4 cast member Faith Stowers previously told Us Weekly that she would consider returning to "Vanderpump Rules," telling the outlet in June 2020, "I would love to go back on Vanderpump Rules. I don't have a problem with Vanderpump Rules. I don't have a problem with Bravo in general.I love their shows. I think it's really cool. I would love to join their cast again and to be able to showcase my life to people because I know people can relate to it."
Scheana Shay's friend, former "Bachelor" contestant Jasmine Goode — who currently works at SUR — also teased fans about possibly joining the cast for Season 9. "I think it'd be great! One, I think it'd be great because you guys do not have anybody that looks anything like me on the show," she said (via Us Weekly). "I'm friends with [the cast], of course. … It's like, if I'm filming, yes, I'll film with Scheana. It's not a big deal. … This is what we normally do."
Fans are excited for the upcoming season of 'Vanderpump Rules'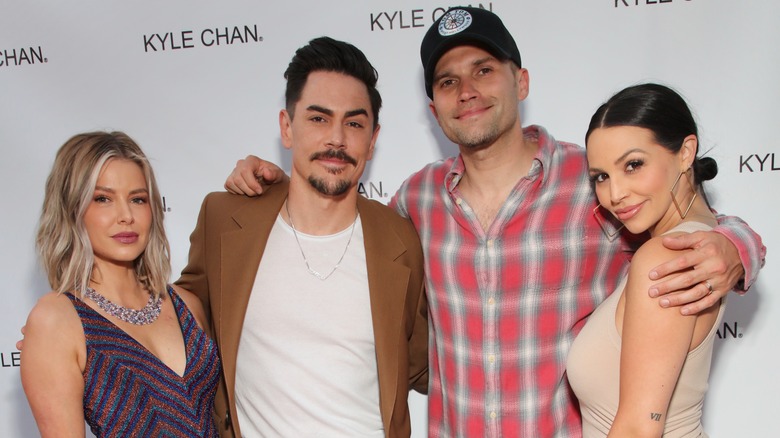 While much of the cast have been posting behind-the-scenes photos from filming the upcoming season of "Vanderpump Rules," including a ton of parties (of course, Tom Sandoval's birthday party was themed and was held at the Cowboy Palace Saloon in Los Angeles), it seems as though fans cannot wait much longer until Season 9 premieres on Bravo sometime this fall. "I feel like this entire season is going to be nothing but theme parties," one fan wrote on a collection of photos of the cast members dressed in their best western-themed gear.
Many fans are also looking forward to watching James Kennedy and Raquel Leviss' engagement party unfold on screen. The DJ, who recently celebrated two years of sobriety, proposed to his longtime love in May (via Page Six). "Love seeing everyone together!! I can't wait for season 9 of #PumpRules ! I feel like it's gonna be refreshing!!" one excited fan wrote on Instagram.
You can catch Season 9 of "Vanderpump Rules" on Bravo this fall.
Source: Read Full Article