Who Is Machine Gun Kelly Guitarist Sophie Lloyd Anyway??
While we're still trying to figure out what's going on with Megan Fox and Machine Gun Kelly, we're seeing one big question posed by fans of the Transformers alum — who is this Sophie Lloyd anyway??
As you've probably read over the past couple days, the "twin flames" seem to be burning out. Megan has reportedly taken her engagement ring off — a physically painful process if you'll recall — after a big fight with MGK, aka Colson Baker. Not only that, she removed all the pics of him from her Instagram AND unfollowed him before deleting the whole damn page. Her final message? A shady one that maybe implied infidelity on MGK's part?
She posted a video where she appeared to be burning a letter and a bag, writing in the caption the Beyoncé lyrics:
"You can taste the dishonesty/ it's all over your breath"
That led people to think cheating — and one name was immediately thrown out by a fan, who suggested "he probably got with Sophie." That would be Sophie Lloyd, MGK's guitarist. After one commenter suggested it, another tossed out:
"they were flirting big time in the beginning when she 1st started playing with him"
Megan brushed off the comment quickly, saying in response maybe she got with her. But it wasn't enough to make the rumor go away completely. So for those who don't know MGK so much… who is Sophie, anyway??
YouTube Beginnings
First and foremost, Sophie is a YouTube sensation. The young Brit started putting out rock and metal guitar cover videos way back in 2011 when she was just a teenager — and has accumulated nearly 850,000 subscribers since!
Now the 26-year-old — who is also on IG — often posts videos playing in small tops. She's known as much for her sexy look as her skills these days.
A post shared by Sophie Lloyd (@sophieguitar_)
See what we mean??
https://www.instagram.com/p/CUYAjcaMaEA/
A post shared by Sophie Lloyd (@sophieguitar_)
Meeting MGK
Sophie was invited to play with Machine Gun Kelly on his Bloody Valentine tour just last year, something he announced on his socials in May 2022. She's been playing with him in concert ever since, and frankly, they look great together. Maybe that's why fans are speculating??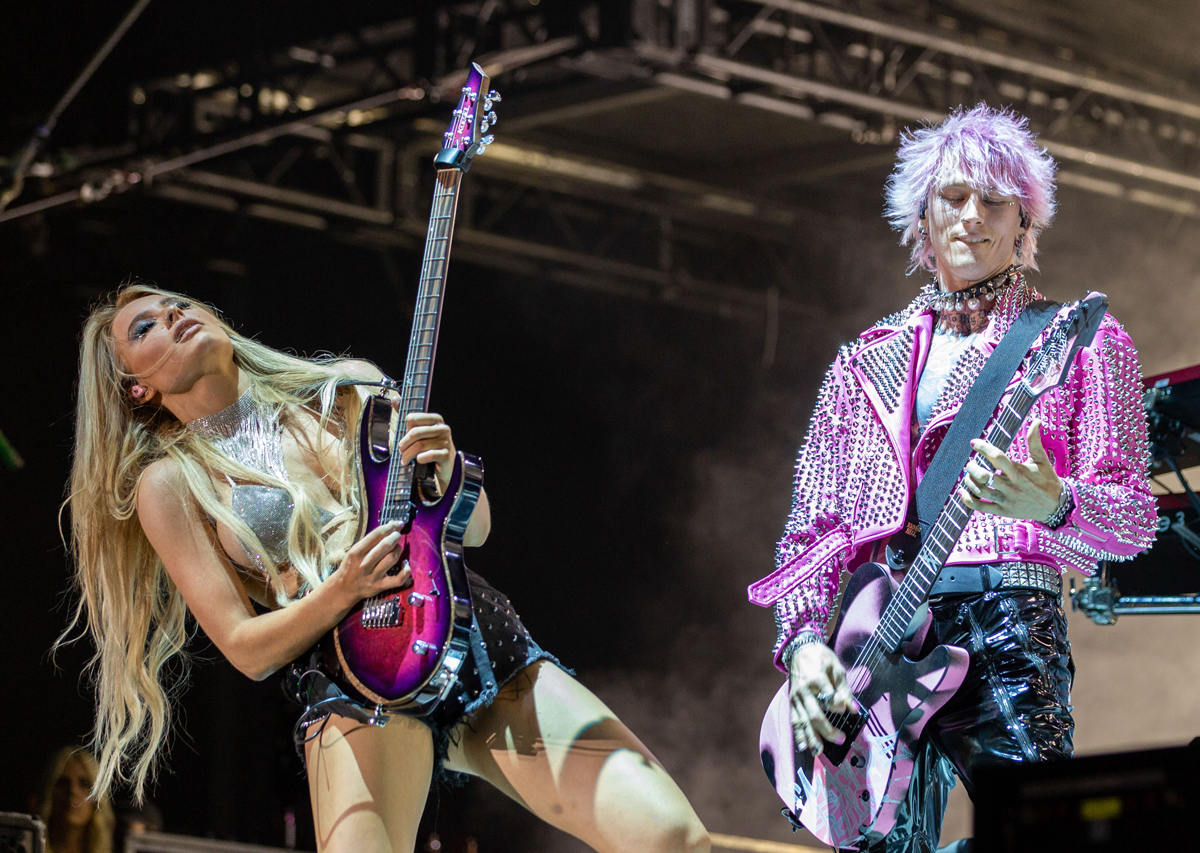 Is She Single?
The thing is, Sophie and Colson may exhibit some chemistry on stage, but she's actually seeing someone — and has been for some time.
Sophie has been dating drummer Christopher Painter for five years now — they just celebrated their anniversary in January!
https://www.instagram.com/p/Cno8SuxtOmZ/
A post shared by The Painter (@painter_1989)
And yes, he's also a hunky rock star…
https://www.instagram.com/p/CfzKQa3NeKo/
A post shared by The Painter (@painter_1989)
"The Painter" even defended Baker against criticism, writing on IG:
"Don't bother with any of the bulls**t you read about MGK online. From what I experienced, they are the most amazing group of people you could meet. The MGK camp have been so incredible to Sophie and have also made me feel so welcomed, and will always be grateful for that."
So yeah, it doesn't sound like anyone "probably got with Sophie." Apart from this guy we mean.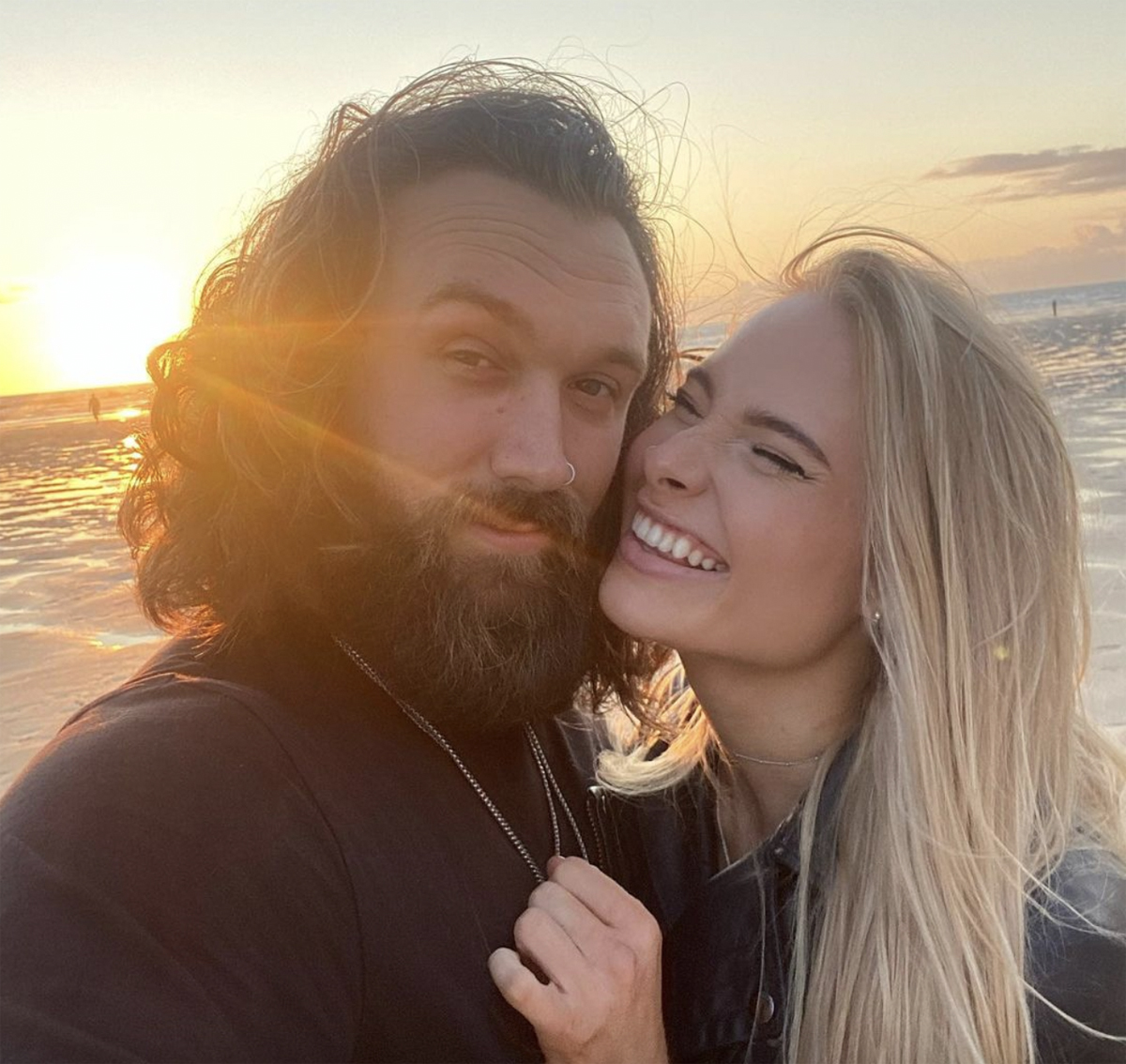 We understand why folks would wonder, they're obviously both HAWT. But even if you think Megan was implying MGK did cheat on her — and it reaaaaally feels like she was — there's no reason to rope in an innocent woman just because she's hot and in the man's vicinity.
What do YOU think happened between the "twin flames"??
Source: Read Full Article