Why Dolly Parton Knew Her TV Variety Show Wouldn't Work: 'Right Out of the Chute I Had Problems'
Dolly Parton made her first television appearance in 1956 on the Cas Walker Farm and Home Hour. Later becoming a steady presence on The Porter Wagoner Show, the country queen went on to have her own TV show and revealed why it lasted just one season. 
Dolly Parton felt a great deal of 'pressure' on her show
Parton headed a syndicated variety show in 1976 and went on to launch another for ABC in 1987. Dolly immediately raised the hopes of network execs due to Parton's popularity and established talent as a film and singing star. The "Jolene" singer pointed out that the bar was set too high.
"Too much was expected," she told Interview Magazine in 1989, according to "Dolly on Dolly". "Too much publicity and promotion. It put all of the pressure on me, really. It was not so much my doing."
The Grammy winner originally had different plans for the show but was sidetracked by those who were financially backing the production.
"I would have preferred just to build the show into what it should have been and let people grow into lovin' it," Parton explained. "But anytime you talk about all the money and the stuff that's upfront, people resent you. It's like if you're gonna make that much money, and you're gonna brag about it that much, then they just throw up their arms, sit back, and say, 'show me'."
Dolly Parton needed more of a 'Nashville' crew
The 9 to 5 star pointed out that she picked up on issues early on in the show's run, and knew the series wouldn't get to a second season.
"Right out of the chute I had problems," she revealed. "I saw in the first three months that the show wasn't gonna work, 'cause I didn't have the right staff; I didn't have the right people with me. That's another thing about havin' city people with me – Hollywood versus Nashville, city versus country. I had a totally different idea of what the show should have been and could have been. I knew right away it wasn't gonna make it."
Despite the show's failure, Parton focused on the highlights and saw the good that came from the experience.
"I managed to enjoy it," she remarked. "I decided to do the most with the parts that were workin' and enjoy that, and not to let it drive me crazy – I loved the clothes, I loved the guests that we had, I loved to get the chance to meet people, I loved the chance just to do it. And I learned a lot – what to do and what not to do. I don't think the show hurt my career."
Dolly Parton chose not to keep the show going
Parton didn't place blame on anyone but herself for the variety show coming to an end and commended those that tried to make Dolly a success.
"I take full responsibility for it," she said. "I'm not blamin' anybody for it. The people involved did their best; it just wasn't good enough."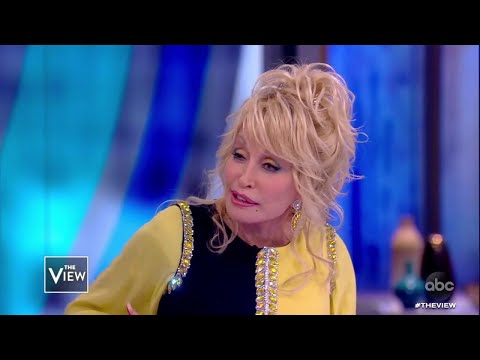 RELATED: Why Dolly Parton Sometimes 'Couldn't Even Do My Scenes' With Sylvester Stallone in 'Rhinestone'
The country music icon agreed with network execs to stop production after one season. Parton decided to focus on other projects and prevent any professional fallout.
"If I'd continued the show for another season, it could have done great damage to my career, because people would not have respected me for going on with it," Parton shared. "It was mutual. I didn't want it to continue. They felt that it was best not to. It was just not coming together. It didn't sour me on TV. … Let's put it this way: I don't regret it. I'm only sorry it didn't do all it could have. I apologize to the public for that. I'll never apologize for tryin'."
Source: Read Full Article