Will Smith's Aladdin Premiere Was Flipped Upside Down With a Fresh Prince Reunion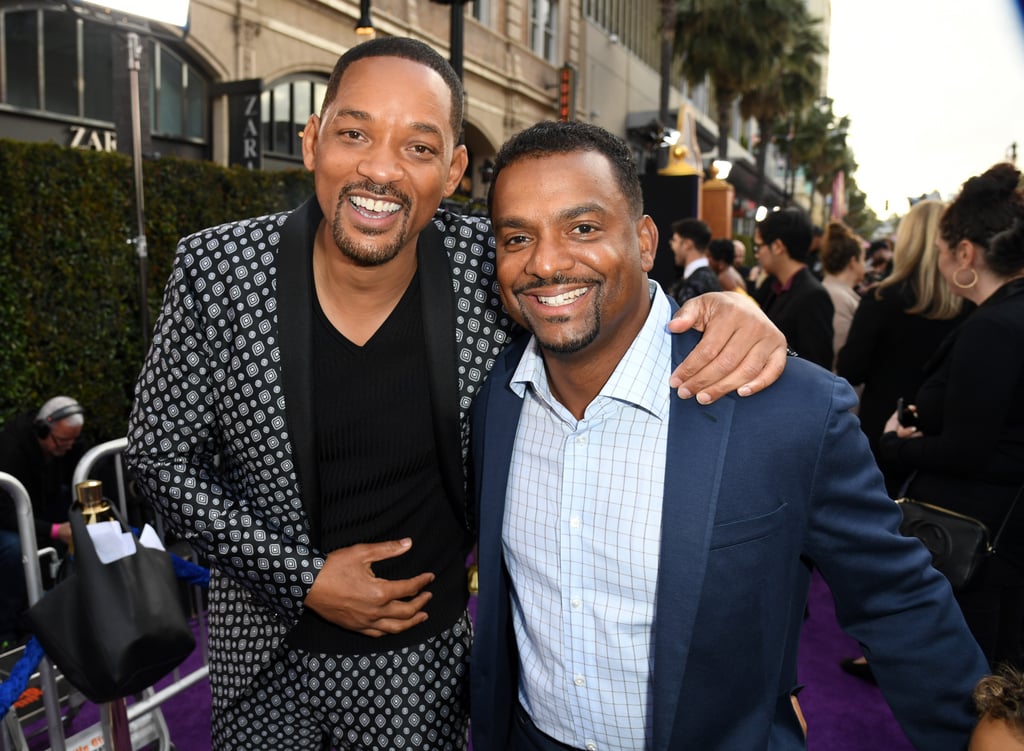 Will Smith has come a long way from his troublemaking days in West Philadelphia, but he wouldn't be where he is without his Fresh Prince of Bel-Air costars. On Tuesday night, the actor celebrated the Aladdin movie premiere in Los Angeles alongside his beautiful family, and he had his onscreen family there as well. Alfonso Ribeiro aka Carlton Banks attended the movie premiere with his adorable 5-year-old son, and Tatyana Ali (who played Ashley Banks) was there with her family as well. Tatyana had her 2-year-old son in tow, and she and Will couldn't have been happier to see each other. Somewhere, James Avery is smiling.
Earlier this week, Will admitted that his role on Fresh Prince inspired the persona he gave the Genie in Disney's upcoming Aladdin movie. And we have the Genie to thank for granting us this adorable reunion! Check out Will, Alfonso, and Tatyana's photos from the premiere ahead.
Source: Read Full Article