Here's How (and Why) We Became Obsessed With Dressing Like Our Favorite TV Characters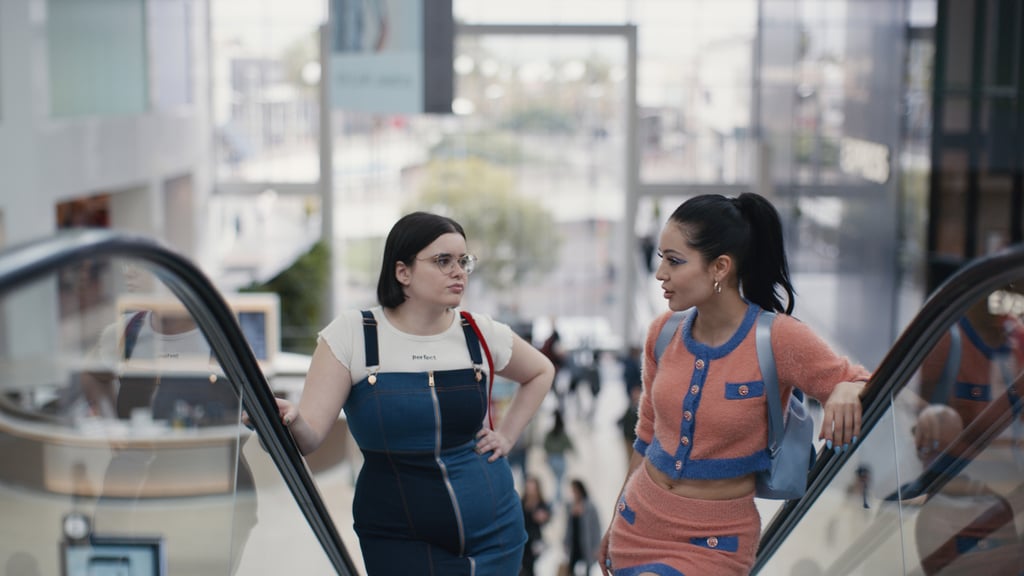 Here's How (and Why) We Became Obsessed With Dressing Like Our Favorite TV Characters

If you haven't been studying Instagram fashion trends these past few months, chances are you've been inspired by the outfits worn by a specific character on a TV series. For me, it's Beth Harmon in The Queen's Gambit, and before that, my fixation was on Rob in High Fidelity. Always a fan of incorporating '60s elements into my look, I fell in love with Harmon's Edie Sedgwick-esque head scarves and Audrey Hepburn capri pants the moment I saw them on actress Anya Taylor-Joy. And Zoë Kravitz is a no-brainer style icon for me, so it was nice to see her tough '90s edge come through for her latest onscreen role, too.
These are aesthetics I've always identified with and considered in my realm of personal style, regardless of the ever-evolving trend cycle. So when I found TV shows to watch with strong leads that basically mirrored my very own fashion dreams, it felt like home. After all, I haven't been out and about appreciating street style these past few months due to the pandemic (no one really has). So why not use TV to fine tune my personal style? Some would say it's the next best thing, but I would argue that using screen style to discover your taste in clothes is the best possible way to tap into your individuality. After all, when we watch TV, we naturally escape into a world of imagination, and all outfits are best constructed with the creativity we might find there.
Now more than ever, we are without regular celebrity street style, since most people are staying home and events are going virtual or cancelled altogether. We have watched as runway trends are reinterpreted to fit a new, more casual lifestyle, and the fashion world even pressed pause on an in-person Fashion Week, with fewer designers showing collections and less buzz surrounding spring 2021 trends. These aspects of the fashion world usually help determine what we are wearing, but without them, perhaps we can turn to the screen to spark our enthusiasm about getting dressed.
Historically, we've done this with shows like Gossip Girl and Sex and the City, which have generated not just outfit ideas but personality quizzes (are you more of a Serena or a Blair? A Carrie or a Miranda?), so we know that it's possible to get our fill of fashion moments from TV. We now expect these to come from the new shows debuting during the pandemic, like Emily in Paris and The Duchess. But where these wardrobes have fallen short, we demand even more from what we're watching next. We're eager to connect with a character who wears the clothes we can imagine in our own everyday lifestyle.
Source: Read Full Article