London Has Fallen In Love With South Korean Fashion
London, Paris, New York and Milan have been synonymous with high-end fashion for decades, known for their fashion weeks and household name brands. Now, South Korea, and more specifically Seoul, wants a slice of the action too. 
In the last five years, Korean brands such as JUUN.J, ADER error and, more recently, WE11DONE have become mainstays in the streetwear sphere thanks to not only the rising influence of K-pop and TikTok, but also these brands' consistent collaborations with more established streetwear names. This year alone, we've seen ADER error team up with Alpha Industries and Maison Kitsuné; thisisneverthat has delivered numerous capsules with New Balance; and Hyein Seo's collaboration with Woo, and its own stellar Fall/Winter 2020 collection, prove the brand is just getting started.
South Korean labels are on the global fashion map in 2020 — and many of them can be found in some of London's best up-and-coming stores. Sure, you can find more established labels in historic retailers throughout the city, but there's a lot more to South Korea's fashion output than the big names. 
Tokyo-born store XU London, founded by Riri Tabuchi, is just one such example. With both established labels like archival COMME des GARCONS, sacai and Yohji Yamamoto, as well as emerging Korean brands such as CRANK and ANOTHER YOUTH, it's a melting pot of newness, perfect for those who want something no one else will have.1 of 4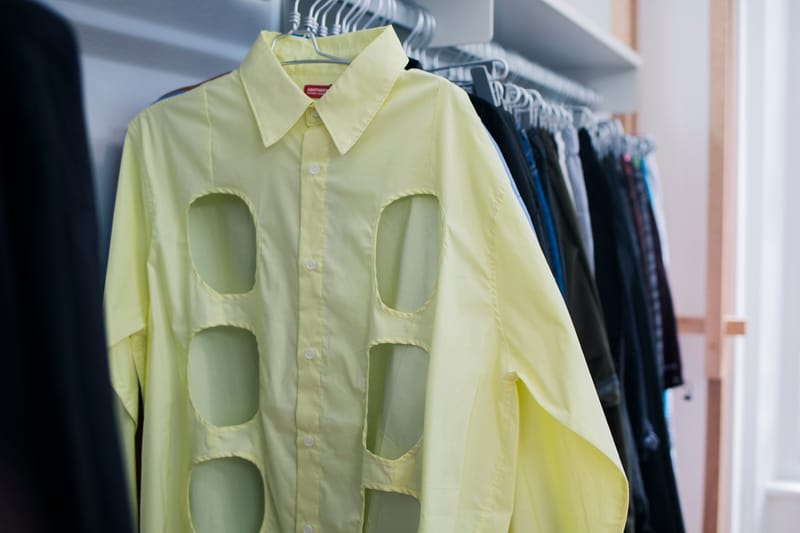 Eric Brain/Hypebeast2 of 4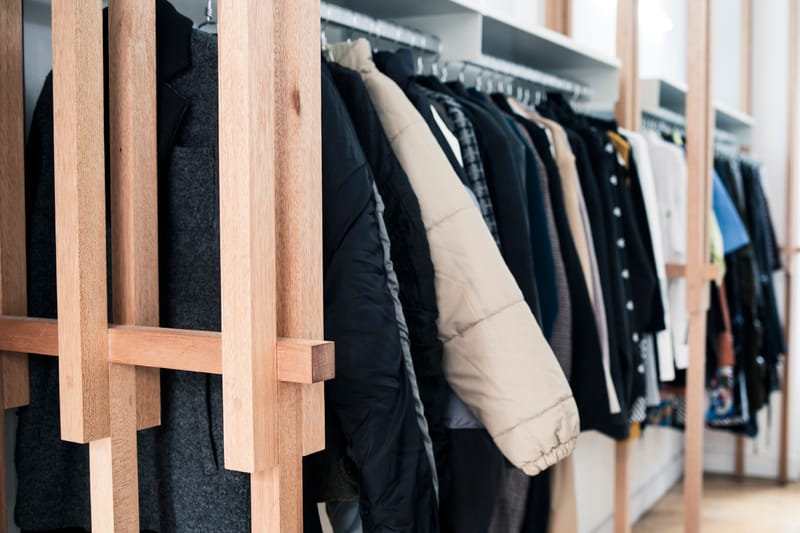 Eric Brain/Hypebeast3 of 4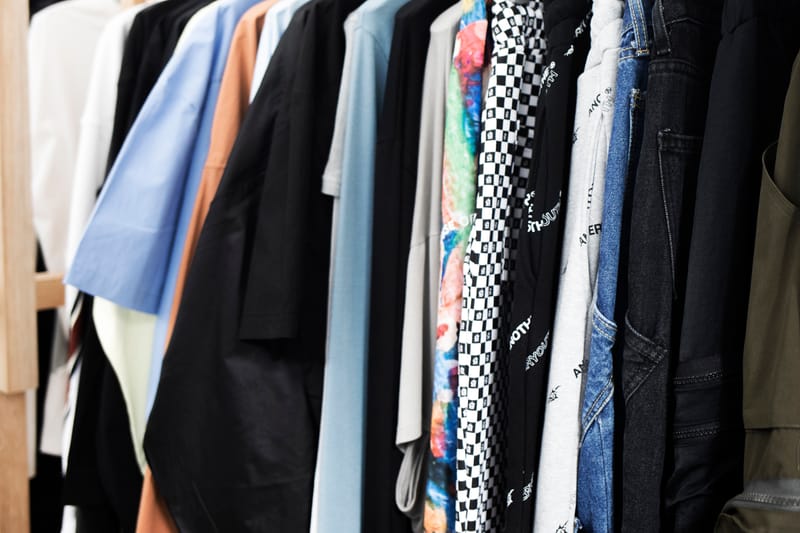 Eric Brain/Hypebeast4 of 4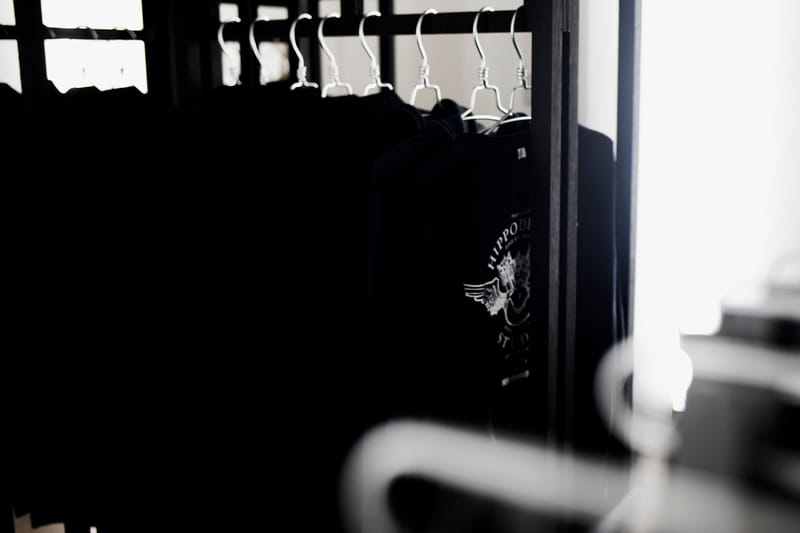 Eric Brain/Hypebeast
London's UJNG, operated by Usman Zia and Jasmin Meyer, curates a selection of designers from all around the world with a focus on Asian brands, including a prominent roster of South Korean labels. Alongside the likes of 1017 ALYX 9SM, MM6 Maison Margiela, and C2H4 are brands such as WE11DONE, Andersson Bell, IISE, JUUN.J, JIWON YUN, and many other big-name and emerging Korean brands — most of which are selling out. 
"WE11DONE is already the next [big brand from South Korea], we can see it from the data in-store and online — it has a growing following. If you read any magazine or blog you can't miss it, it has become Asia and international celebrities' favorite — G Dragon and Justin Bieber. It has its own style, premium fabrics, and a cool aesthetic," notes UJNG's Zia. 
For XU London, Tabuchi is noticing that people appreciate what emerging South Korean labels have to offer, and not because of their connections to the likes of G Dragon. "Korean fashion has some elements that non-Korean fashion [brands] don't have, such as functionality and detail… Some people say Korean brands started rising thanks to K-pop, but I don't really think so. It's just that people organically started noticing it and understanding its value. Customers come to the store because they like detail or oversized designs — not because they like K-pop," says Tabuchi. 1 of 3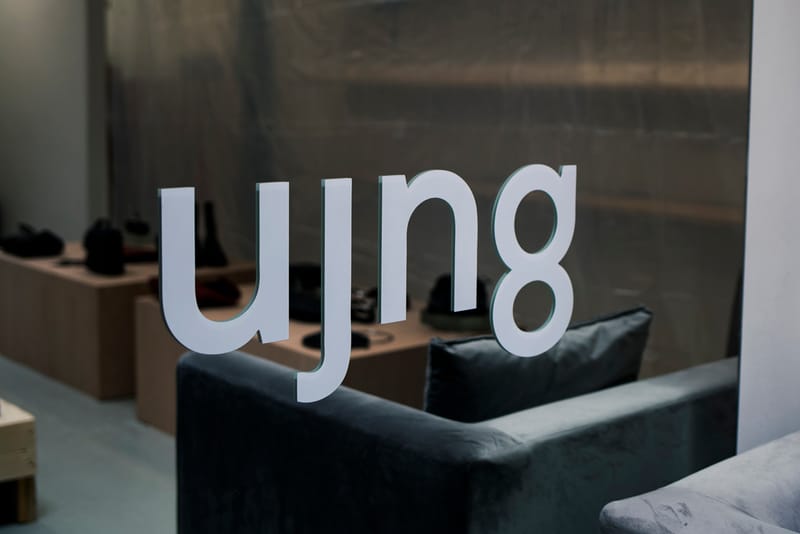 Eric Brain/Hypebeast2 of 3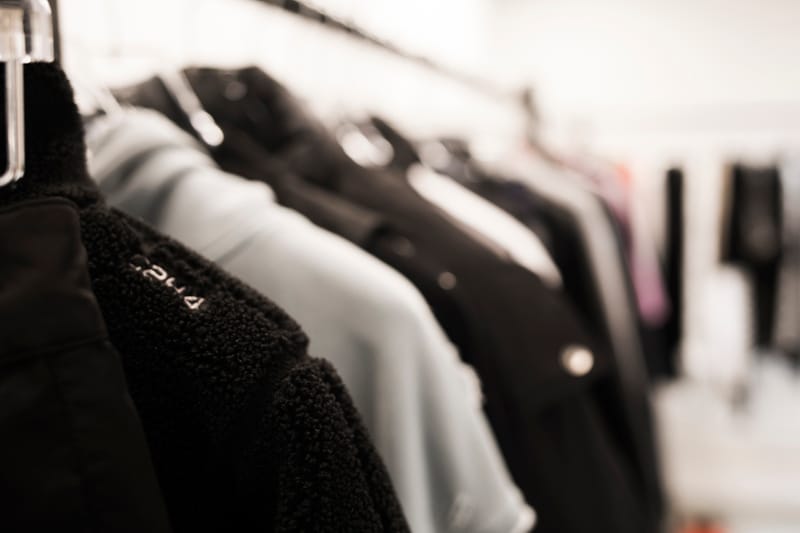 Eric Brain/Hypebeast3 of 3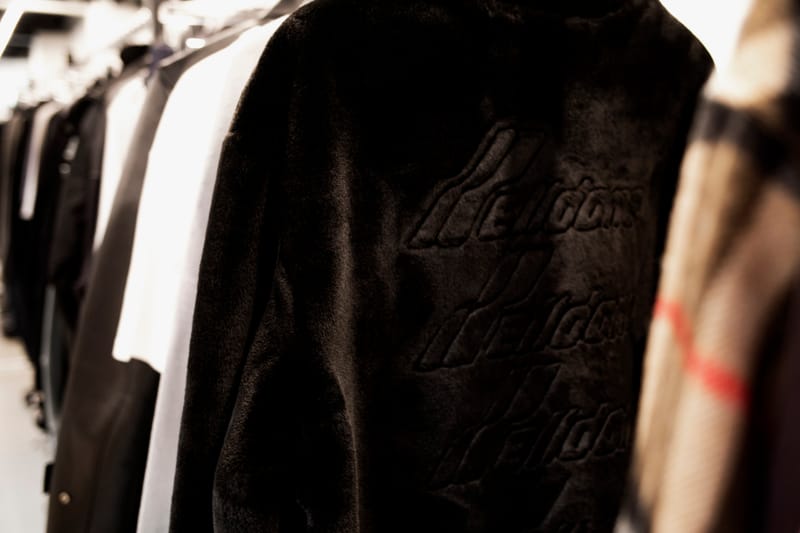 Eric Brain/Hypebeast
While oversized garments or embellishments are nothing new, those elements have often been exclusive to a high-end clientele. On the flip side, Korean fashion comes in at a more affordable price point, which "really tapped into the mood of the consumer," as Zia says. He adds, "They focus on timeless quality clothing in fresh clean colors. The silhouettes are usually oversized and look good on all body shapes, which makes them appealing to all types of shoppers. Also with times being as uncertain as they are, shoppers are increasingly price-conscious which makes Korean brands very competitive."
Because of their affordability and trend appeal, Korean fashions have captured the attention of London's youth. As such, London's younger generation is turning to smaller independent brands from Korea to stand out in a streetwear-centric crowd that's still obsessed with cultish names. 
"I think people who love streetwear fashion started to get a little bit bored of [existing] fashion brands, so the timing has been very good for those people who are seeking new fashion from somewhere," says Tabuchi. Streetwear as we've known it has for years centered on overt branding, hype-driven design and status symbols. On one hand, Korean fashion avoids this branded approach — pieces such as ANOTHERYOUTH's faux leather blazer seen above is minimally emblazoned and focuses much more on garment execution — yet at the same time, the country's fashion industry does also have status symbols in its influencers. 
"To me, it looks like the younger generation places much more value on quality or design than on just a brand's name value. I've seen a lot of people being happy with Korean brands offering them new styles with good prices, because they know some of the non-Korean brands offer them the same style over and over again… It's design and detail, and not about the fashion name," adds Tabuchi. 1 of 9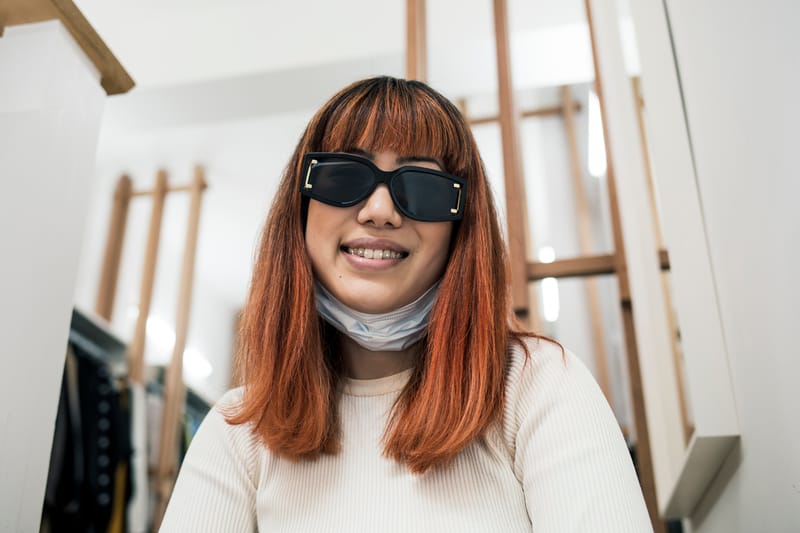 Eric Brain/Hypebeast2 of 9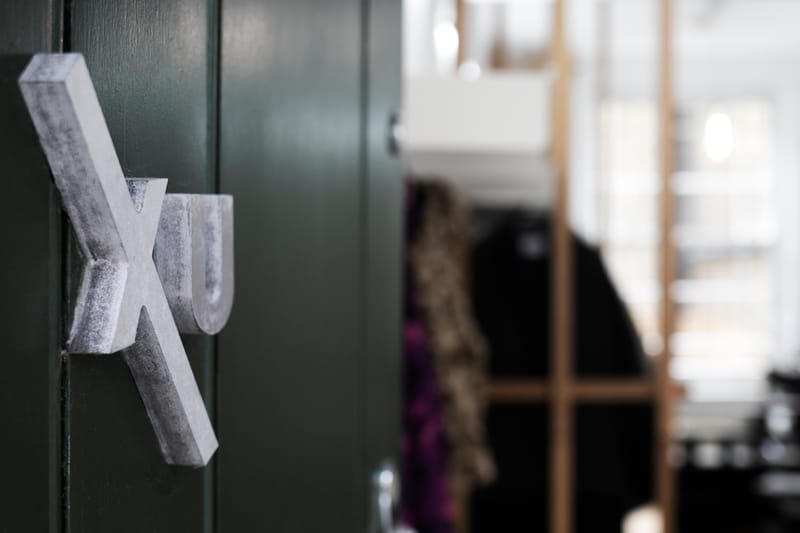 Eric Brain/Hypebeast3 of 9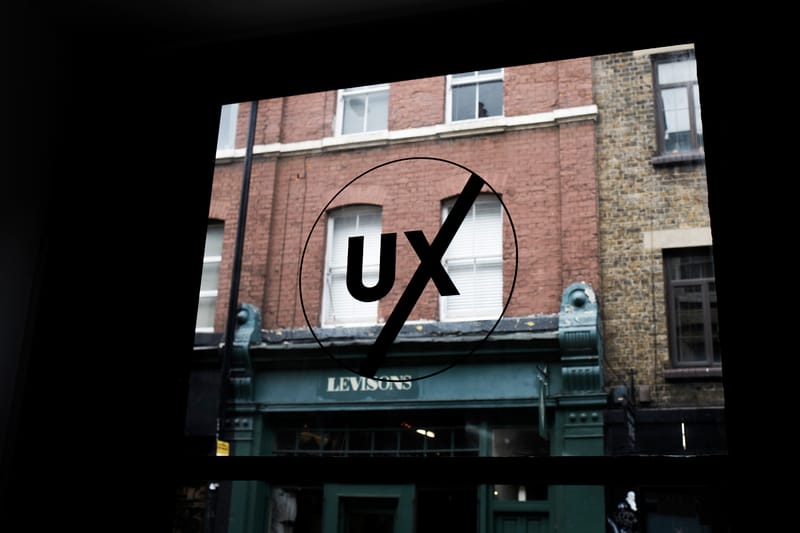 Eric Brain/Hypebeast4 of 9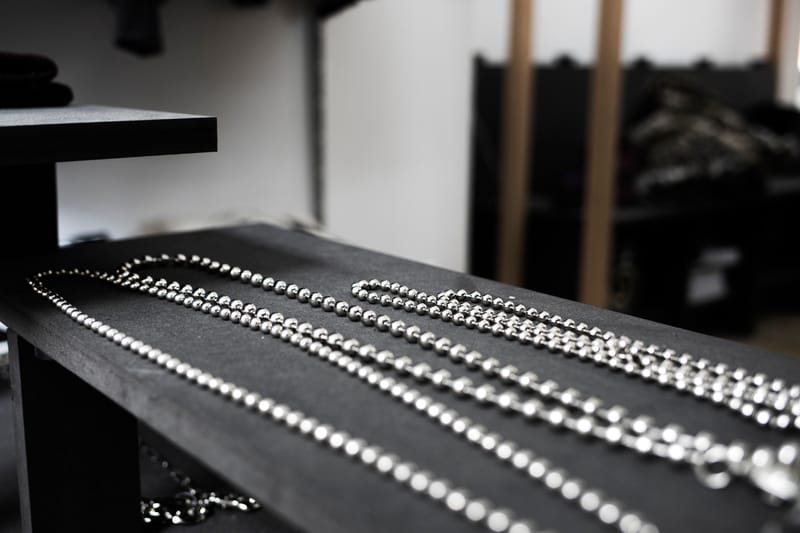 Eric Brain/Hypebeast5 of 9
Eric Brain/Hypebeast6 of 9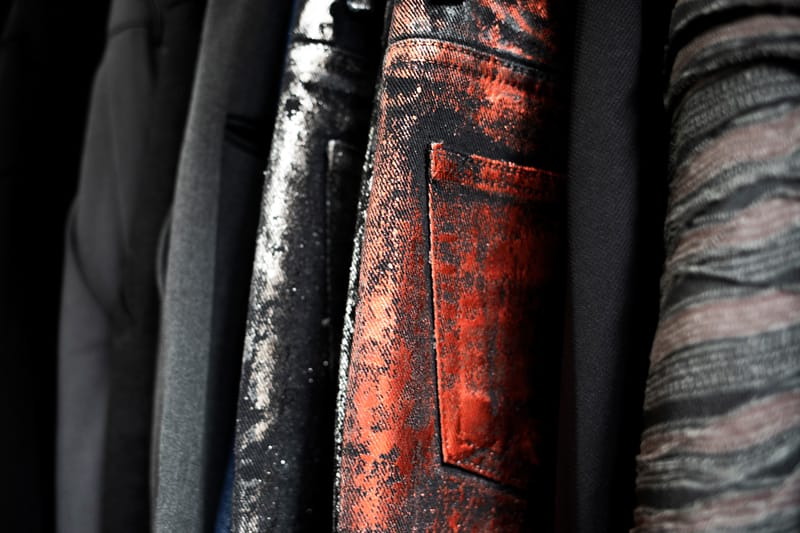 Eric Brain/Hypebeast7 of 9
Eric Brain/Hypebeast8 of 9
Eric Brain/Hypebeast9 of 9
Eric Brain/Hypebeast
People are starting to pay attention to Korean labels, and arguably, they have no choice but to. As we've touched on already, Korean fashion brands are being worn, designed, or promoted by some of the country's most famous exports, dominating social media where youth culture and fashion breed. "The new fashion crowd is a lot more aware and researches labels. We have a lot of people coming in-store already knowing about the new up-and-coming Korean designers. Korean brands have a lot of hype on Instagram and this comes from the huge K-pop influence. Korea has the music and movies and that's all filtering into promoting their brands," says Zia. 
Those interested in Korean fashion brands are onto something bigger than tapping niche luxury labels from the West. For many young consumers, It's not about how good of quality or how rare your Carol Christian Poell boots and hard-to-find Raf Simons is anymore, it's about being a vanguard. Korean fashion recognizes this, as Zia says:  "[Korean fashion brands] are also the first to deliver, so the new collection is in-store first — in a world of fast fashion being first does count." 
And that model is conducive to the London audience., "London has always been very accepting of new trends, and is proud to be a very fashion-forward city," UJNG's founders add. "The youth of London is very informed and the Korean Fashion scene has been on their radar for some time. Now that stores like us are stocking them the customers have a point of the purchase to touch and feel the fabric. The number of Korean brands being worn on the streets of London is definitely increasing."1 of 3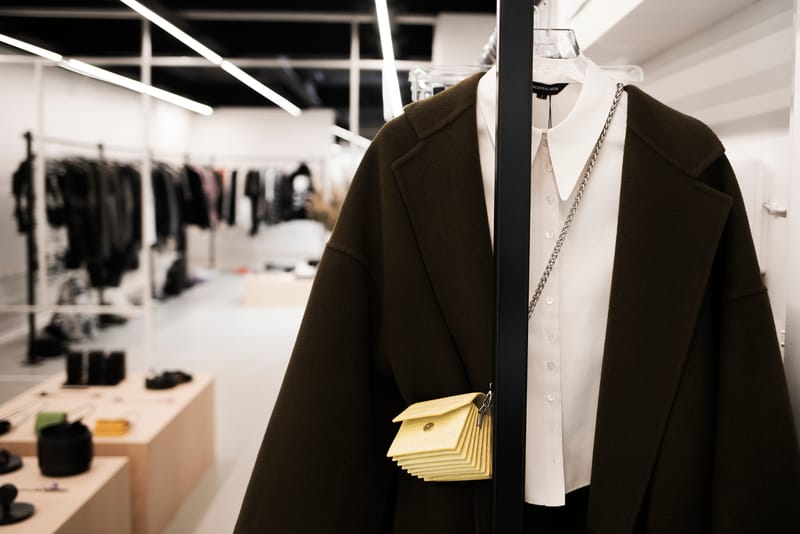 Eric Brain/Hypebeast2 of 3
Eric Brain/Hypebeast3 of 3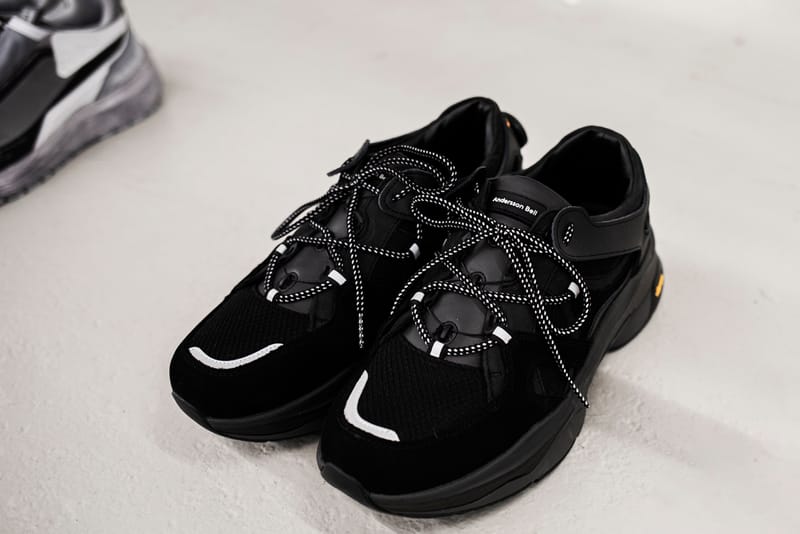 Eric Brain/Hypebeast
And the names being worn on the street aren't just the K-Pop-pushed streetwear labels. "London has always been more style-driven and less star-influenced. The Korean scene is heavily influenced by K-Pop but we see simpler brands such as Andersson Bell performing at the same level as K-Pop-influenced brands such as WE11DONE," adds Zia. Tabuchi agrees, adding "Most consumers buy Korean brands simply because they're interested in them or they admire the style they offer them," and that it "gives us an experience more than the value costs." 
Experience is everything when it comes to Korean fashion. Streetwear brands are a dime a dozen in London (and throughout the West). In contrast, outside of their home country, Korean brands are somewhat limited to specialist stores such as UJNG and XU London. Coupled with quality-driven, trend-setting and often limited production runs — as well as the price-points — these brands offer an entirely new experience to customers. One that feels exclusive, but is in fact inclusive: buying into Korean fashion gives the illusion of exclusivity, but thanks to its affordability and altered sense of familiarity, it's something we can all tap into.
Source: Read Full Article