Mindy Kaling Asked Her Mom If She Could Buy These Expensive Heels, and It's the Most Relatable Story Ever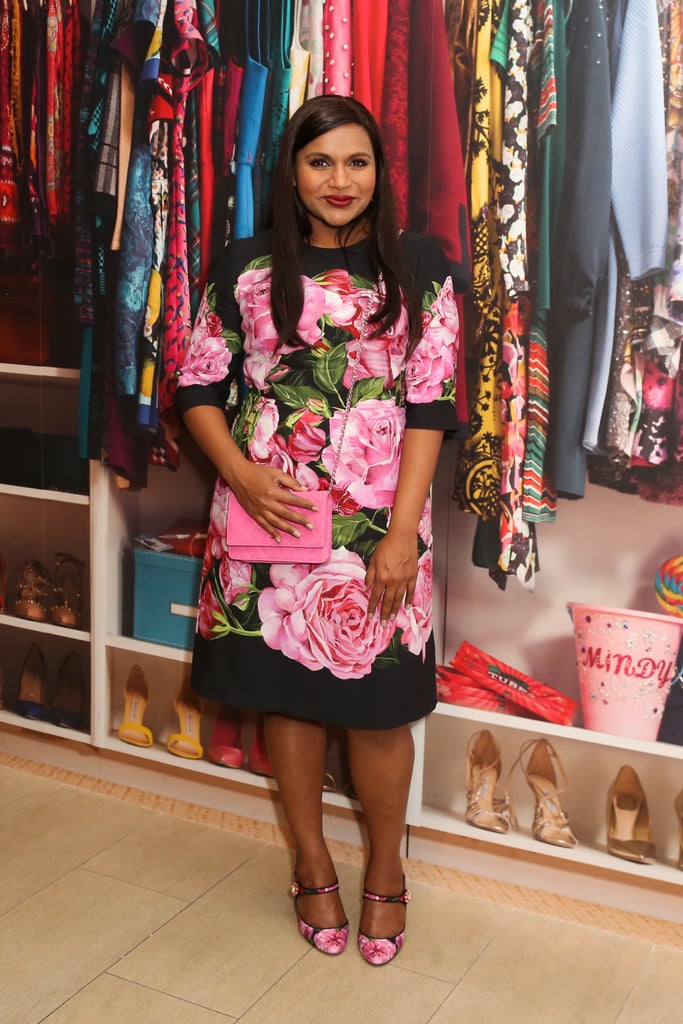 Mindy Kaling Asked Her Mom If She Could Buy These Expensive Heels, and It's the Most Relatable Story Ever

If you've watched The Office, you're probably well-aware that Mindy Kaling's hysterical character Kelly Kapoor is more than obsessed with fashion (and, of course, Ryan Howard). The actress and writer went on to play another fashion-obsessed character, Mindy Lahiri, on her hit show The Mindy Project. See a connection yet? Mindy's got some serious style IRL, and we're pretty sure both of these characters would die over the fact that she's DSW's brand ambassador now.
We got the chance to chat with Mindy a couple of days before the Met Gala about her new partnership with footwear and accessories retailer DSW. (If you haven't seen her amazing Moschino outfit and platinum blond hair from the gala, you're truly missing out.)
The actress chatted with us about how her partnership with the retailer started — spoiler: she actually bought her prom shoes there! — and went on to tell the most relatable story about buying a pair of shoes with her mom's approval. We even got her to choose shoes based on the personalities of her famous characters Kelly and Mindy:
"For Kelly, she had such an aspirational style, but she realistically made 20K a year. I could totally see her wearing a pair of Kate Spade shoes with a bow on the front. Kate Spade is a really high-end brand for her local mall, so she'd really like that. Something with a chunky heel in a bright color. For Mindy, I wore a lot of crazy nine-inch heels, and I can totally picture her in a pair of cool Nicholas Kirkwood heels."
Keep reading to find out why Mindy called her mom before buying shoes and more of our hysterical interview.
Source: Read Full Article