What Kind Of Bags To Buy If You Really Want To Make A Statement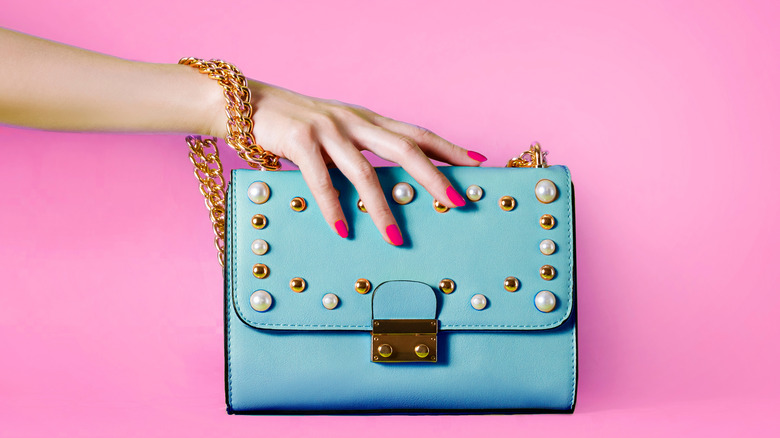 The handbag is one of the most essential items a gal can have in her wardrobe. When you're on the go, you want to make sure you have everything you need on hand, so your bag better be big enough to contain everything from your phone and wallet to your keys and more. However, function isn't the only consideration when it comes to choosing a bag, as the right style of purse can perfectly pull together your ensemble. 
However, with so many options out there in the world of bags — including different sizes, shapes, styles, and colors — it can be a little overwhelming to find the best purse option for you. But we're here to help. Whether you're looking for something to tote your daily essentials to work or a cute little addition to your night-out lewk, here are some of the best bags to buy if you really want to make a statement. 
We're over the moon for moon-shaped bags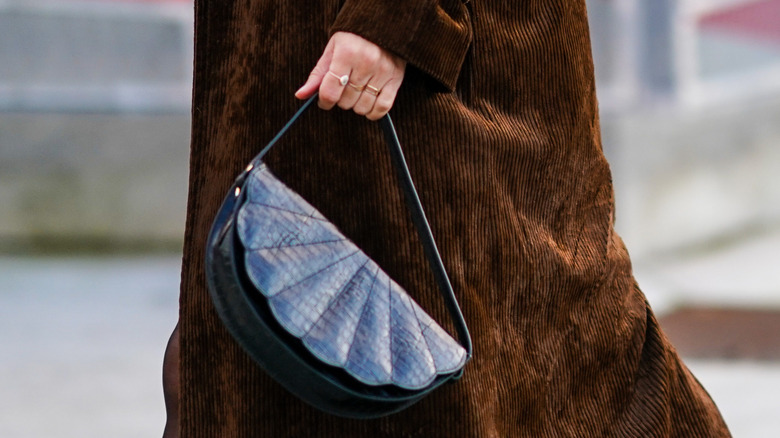 If the last thing you want is to be square, be sure to check out moon-shaped bags. Emerging in popularity in 2020 thanks to the likes of Kendall Jenner, Gigi Hadid, Sophie Turner, and the "Gossip Girl" reboot (via Vogue), these uniquely shaped bags come with a modern twist. 
If bling is your thing, you won't want to miss out on the ESQAPE Glitter Atlantis Moon Dance Clutch from Dolls Kill to make you feel like a creature of the night. Not only is this bag lunar in shape, but it also encapsulates the essence of the moonlight with its sparkly finish. This purse is perfect for a nightclub outing or a dance-pop concert. If you're looking for something more subtle for the daytime, the Ego Half Moon Pouch Cross Body Bag from ASOS comes in a neutral olive color with a ruched top and a chunky chain. And don't worry, vegans: It's not real leather!
Acrylic bags are sleek and chic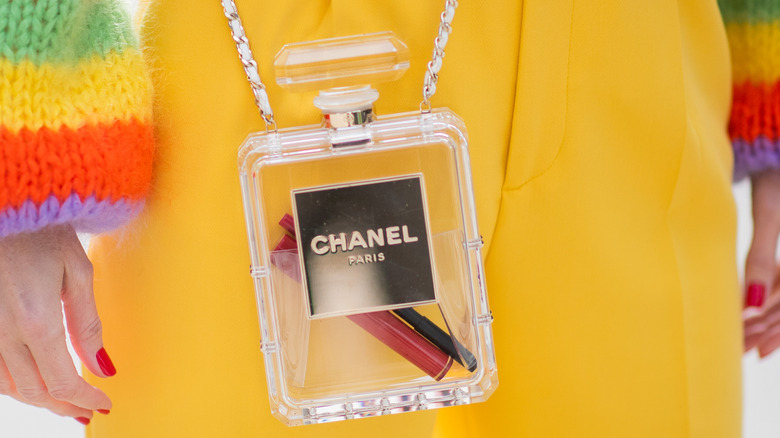 Today's sleek acrylic bags are enough to take any outfit from average to polished and sophisticated. Perfect for evening wear, such as a date night at an art exhibit, acrylic bags will dress you up for any occasion. Small but mighty, they are perhaps not best for everyday use due to their tiny size, but that's the trend these days. The sturdy plastic material makes them hard to damage while keeping your belongings safe. Plus, for events where you need a clear bag, this style is a clear winner. 
The Acrylic Evening Clutch Bag by Menurra gives a luxe vibe with its iridescent sheen. If you're hopping on the clear accessories train, the Cute Transparent Acrylic Shoulder Bag from L-Cool is not only affordable but comes in 11 different colors (we love the juicy orange) to match any look. The simple boxy design comes with a matching acrylic-link chain reminiscent of a necklace as well as a thin gold chain for a more minimalist look.
Bucket bags are cute and functional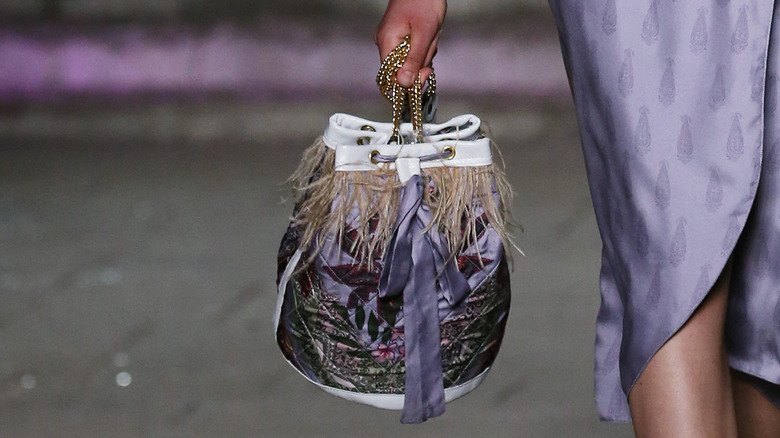 If there's one purse trend that's unavoidable in 2021, it's the undeniably cute bucket bag. Popularized by luxury brand Mansur Gavriel in the 2010s (via CR Fashion Book), it wasn't long before other well-known brands began to follow suit with similar styles. Perhaps the best thing about bucket bags is their versatility. Its ample size and lack of corners give you lots of space, making it perfect for daily use. They can be dressed up or down to complement practically any outfit. 
The Faux Leather Crossbody Bucket Bag from Forever 21 comes in both black and white (two colors you can never go wrong with), while its drawstring closure keeps your items secure. While many bucket bags have a charming slouchy form, some designs are more structured. The A New Day Pleated Bucket Bag from Target provides visual interest with its pleated shape, and it comes in six gorgeous colors. The elongated strap makes wearing it comfortable, and the external zippered pouch provides additional storage. Bucket bags prove that you don't need to forfeit practicality in order to make a statement.
Source: Read Full Article