Ariana Grande Shades 'Old' Self Over Makeup Choices, 'Over Drawn Lip' and 'Thick Cat Eye'
In a new TikTok video for her own R.E.M. Beauty line, upcoming "Wicked" star Ariana Grande has a candid chat with her "old" self over some of those bolder makeup choices she used to make back in the day.
It's not uncommon to take a glimpse back at some of our choices when it comes to fashion, hair and makeup and perhaps wonder what on earth we were thinking. Perhaps we'd like to go back and question ourselves.
Well, Ariana Grande did just that in a cute video released through her R.E.M. Beauty line. The forthcoming "Wicked" star has a candid chat with her "old" self about what used to be her signature look, in particular her makeup choices.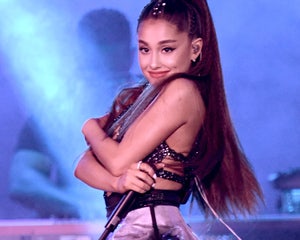 Wicked First Look: Ariana Grande's Glinda & Cynthia Erivo's Elphaba
"Do you think your eyes are a little too smoky for every day," a more fresh-faced Ariana asks her older self as she applies eye makeup to her face.
Waiting for your permission to load TikTok Post.
TikTok Post Unavailable
Her counter-self responds, "Yeah, I'm going through a phase, is that okay with you?" Challenged, current Ariana backs down immediately as "old" Ariana gets back to it.
She captioned the exchange, "me to old me who wouldn't dare be seen without a thick cat eye and an over drawn lip."
While not addressed in the video, her overall style was far more relaxed than her signature image from the 2010s, when her hair was also always pulled back into a high tight ponytail. Here, it looked looser, with even loose bangs framing her face.
The self-deprecation — which is another signature Ariana move she appears to not be leaving in her past — comes just a couple of months after the "Dangerous Woman" singer called out internet trolls for complaining about her changing body.
Ariana Grande Responds to Trolls Criticizing Her Body, Praising Past 'Unhealthiest Version'
In a very diplomatic TikTok, the "Thank U, Next" singer said that even though she doesn't like doing it and thinks she's bad at it, she wants "to address your concerns about my body and talk a little bit about what it means to be a person with a body and to be seen and to be paid such close attention to."
Waiting for your permission to load TikTok Post.
TikTok Post Unavailable
She went on to say that it is her believe that "we should be gentler and less comfortable commenting on people's bodies, no matter what."
She went on to say that we should really try to get away from commenting on people's bodies, even if we're well-intentioned and think we're complimenting them. "There are ways to compliment someone," she said, "or to ignore something you see that you don't like."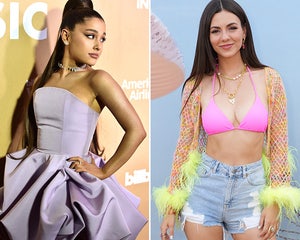 Victoria Justice Addresses Longstanding Rumor She's 'Jealous' of Ariana Grande
She then called out people comparing the way she looks today to how she used to look, noting that there are many different ways to look healthy and beautiful. "The body that you've been comparing my current body to was the unhealthiest version of my body," she said.
Grande then went on to explain, "I was on a lot of antidepressants and drinking on them and eating poorly and at the lowest point of my life when I looked the way you consider my 'healthy.' But that in fact wasn't my 'healthy.'"
Throughout all of this, Grande has been hard at work on the big-screen adaptation of the hit Broadway musical "Wicked," in which she stars as Glinda opposite Cynthia Erivo's Elphaba. The film is slated for a November 27, 2024 theatrical release by director John M. Chu.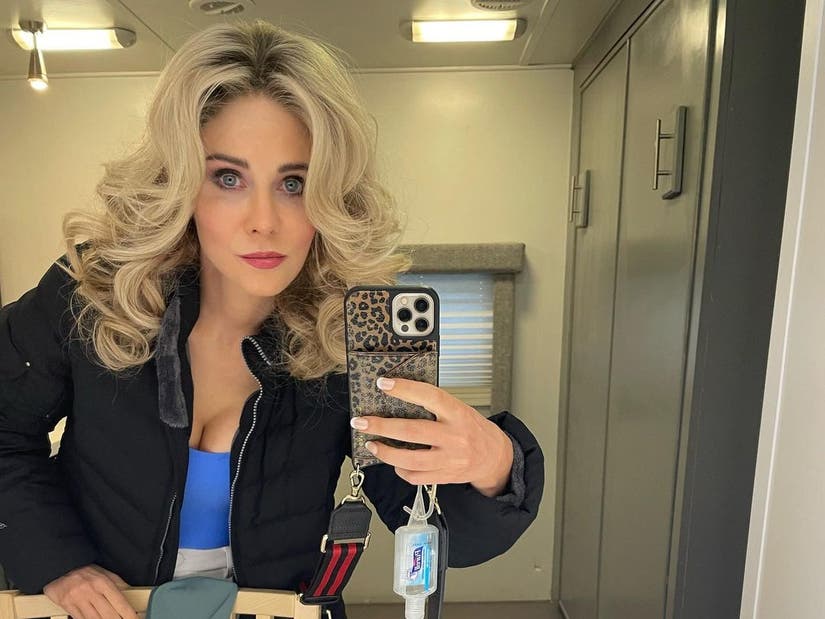 Source: Read Full Article