Ghostbusters: Frozen Empire Trailer Moves Action Back to NYC, OGs & Firehouse Make Icy Return
As a "second Ice Age" descends on New York City, it's up to the Spengler family, friends and the original Ghostbusters to save the day.
The Ghostbusters are back … both teams of them!
On Wednesday, Sony Pictures dropped the first trailer for Ghostbusters: Frozen Empire, which finds the crew from Afterlife once again reuniting with the surviving original team to take on a new crop of supernatural forces.
Unable to render YouTube Video.
According to the official synopsis, "the Spengler family returns to where it all started – the iconic New York City firehouse – to team up with the original Ghostbusters, who've developed a top-secret research lab to take busting ghosts to the next level."
Returning as the Spenglers are Carrie Coon, Mckenna Grace and Finn Wolfhard, joined by their superfan friend Gary, played by Paul Rudd and Celeste O'Connor's Lucky. Back in their Ghostbusting suits as well are Dan Akyroyd, Ernie Hudson and Bill Murray, while Annie Potts is also mentioned in the press notes.
While Sigourney Weaver returned as Dana Barrett in Afterlife, it's unclear whether she's back this time around.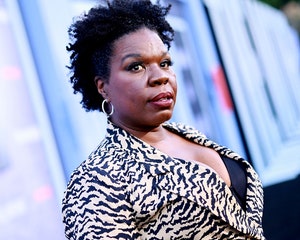 Leslie Jones Cried Over Vile Racist Comments, Death Threats After Ghostbusters
"When the discovery of an ancient artifact unleashes an evil force, Ghostbusters new and old must join forces to protect their home and save the world from a second Ice Age," adds the synopsis.
The footage shows an ice storm ruining a perfect beach day on Coney Island, before ice spikes raise from the ground outside the famed firehouse.
"For the first time in New York history, people froze to death in the middle of July," warns Patton Oswalt's character, as Aykroyd's Ray Stantz calls it "the death chill" — a supernatural force which literally scares one to death.
The movie hits theaters March 29, 2024.
Source: Read Full Article