Hotel Guest Wakes Up to Night Manager 'Sucking on His Toes,' Say Cops
David Neal has been charged with aggravated burglary and assault, as the victim opens up about the "nightmare" ordeal.
The night manager of the Hilton Hotel in Nashville, Tennessee is under arrest — after one of the hotel's guests claimed the man broke into his room and began sucking on his toes while he slept.
The alleged incident went down on March 30, while victim Peter Brennan was asleep in his own room. According to Brennan, who spoke with WTVF about the bizarre altercation, he was in town for a work conference and "awoke to a gentleman, an employee of the Hilton, assaulting me" around 5am.
"I instantly jumped up and was screaming. Went into sort of fact-finding mode. Who are you? Why are you in my room? What are you doing here?" he recalled. "I could see he was wearing a uniform, he had his name tag on. He was talking to me, but not giving me any substantive answers."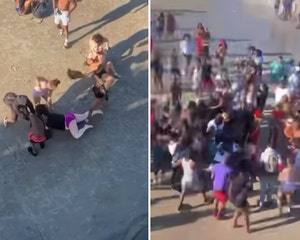 Woman Arrested After Bragging About 'Brutal' Beach Beatdown Caught on Video, Cops Say
According to the Metropolitan Nashville Police Department, Brennan recognized Neal because the man had entered his room the previous day with another employee to "address an issue that he was having with his TV." When officers spoke with Neal, they say he "admitted that he entered the room but claimed he did so due to the smell of smoke and that he was checking on the victim."
"He did not report this issue to security nor were there any other reports about a smell of smoke in the hotel," added police. "When asked where room key was, Neal said he threw it away. The room key was not recovered."
According to a lawsuit filed against both Neal and the hotel, Brennan believes Neal used a cloned key card to enter his room "without knocking or announcing himself," before beginning to "sexually assault Mr. Brennan with his mouth including simulating fellatio on Mr. Brennan's feet." The suit says Brennan "did not consent" to the actions and "was vulnerable and was taken advantage of while he was asleep."
He also claims hotel security "did not appear to take the complaint seriously," which is why he also called police.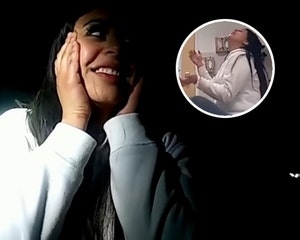 Woman Seen Dancing, Joking on Video After Fatal DUI Crash Gets 14 Years In Prison
Cops confirm Neal was arrested on May 5 at his home and charged with aggravated burglary and assault. As of last Friday, he remained jailed on $27,000 bond.
"I'm having problems sleeping frankly, I'm going through some PTSD, talking to a therapist," Brennan told WTVF. "I still don't really feel safe in my own home."
"All my life you just have that sense of security, and that sense of peace, right? It's not like you're camping and you have to kind of keep one eye open. You have that security that's yours, and when you close your eyes, you feel like you're safe and you're protected and it was a complete violation," he also told WKRN. "I was just so, so shocked … it was almost like a dream, a sort of nightmare. It just didn't make sense. Why is this person touching me?"
Hilton said the hotel was independently owned; the local manager issued a statement saying, "The safety and security of our guests and team members is our highest priority. We are working closely with the Metropolitan Nashville Police Department, and, as part of company policy, we do not comment on ongoing investigations."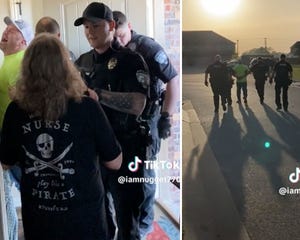 Viral Video Shows Arkansas Man Laugh In Disbelief As Four Cops Arrest Him For Piercing Son's Ear
Source: Read Full Article