How Gabrielle Union Made All of Her Wildest Dreams Come True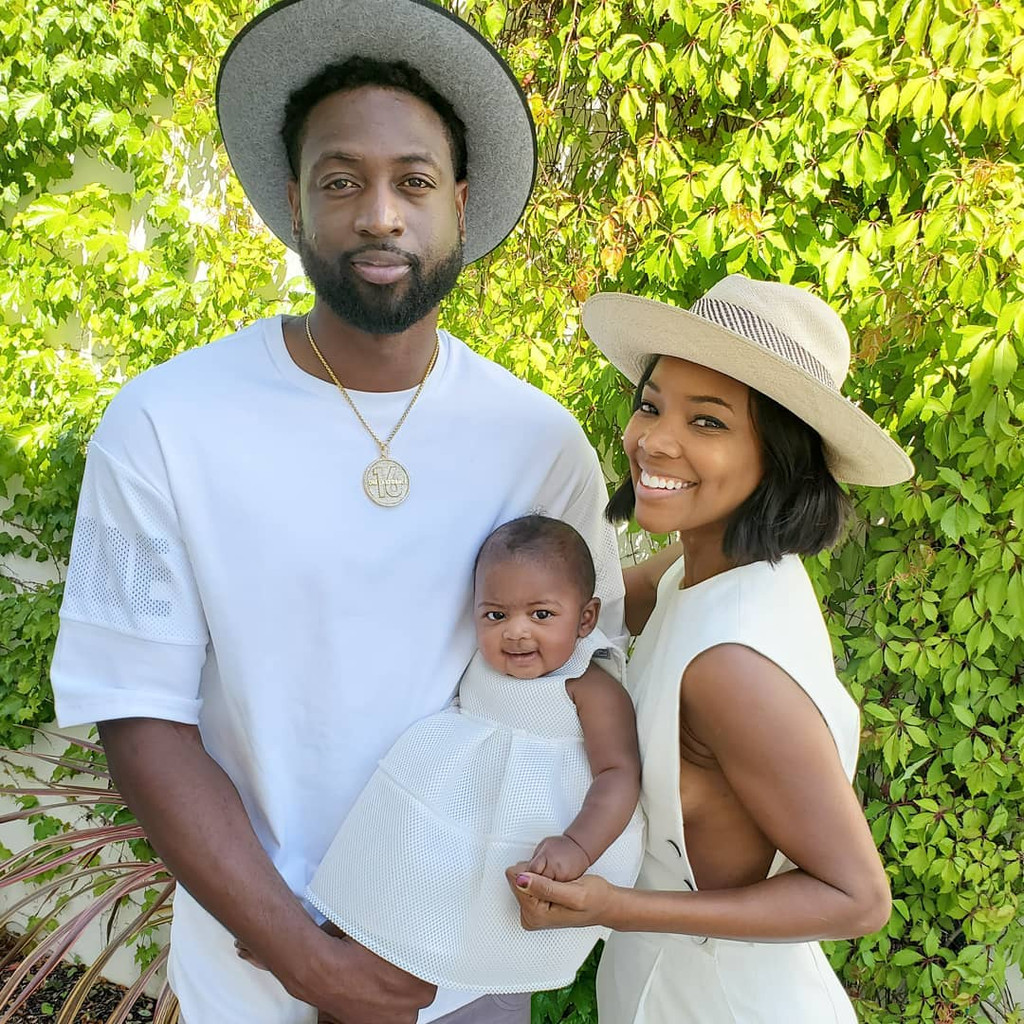 Instagram
Should Gabrielle Union ever blank on just how far she's come, she has a tangible reminder to look back on.
Two decades after the Omaha native burst into the public consciousness with back-to-back roles in such beloved fare as She's All That, 10 Things I Hate About You, Love & Basketball and, of course, Bring It On, she still maintains her annual practice of crafting a vision board. (Included on her first ever: a hair care line, Kenya and a positive pregnancy test.)
"As goals manifest, I've been able to look at my boards and say, 'Damn, I put in a lot of work and deserve it.' That's helped me to stop feeling suspicious of joy," she explained to Redbook last year. "To not sabotage some­thing before I've had a chance to do it because I assume I'll be rejected."
Because, generally speaking, when she sets out to make something happen…it does. See: Flawless by Gabrielle Union, the hair care brand that's a relatively recent addition to an empire that also includes fashion, endorsement gigs, a wine line, a production company, her wildly popular memoir, a new role as judge on America's Got Talent and, of course, a steady stream of acting work.
"The only things that have not come to pass are a cosmetics line, Machu Picchu, and a baby," she admitted in the March 2018 issue. "I've had the positive stick, but also a number of miscarriages, so maybe I just have to go more specific and show a woman with a human being traveling through her orifices. I'll put those things back on this year's board and see what happens."
Spoiler alert: There was a happy ending.
Good things come to those that persist and Union closed out 2018 with her most desired dream wrapped tightly in her arms, she and husband of nearly five years, Dwyane Wade, 37, welcoming daughter Kaavia James Union Wade Nov. 7. (Her arrival may put the kibosh on Peruvian adventures in the short term, though.)
Having suffered numerous miscarriages and rounds of ultimately unsuccessful IVF, due to her recently diagnosed adenomyosis, a condition that causes the uterine lining to grow into the wall of the uterus, the 46-year-old held her breath through most of her gestational surrogate's pregnancy. But when doctors at the L.A.-area hospital pronounced the newborn healthy, "I felt such relief," she told Parents while posing with her now 6-month-old for their May cover. "To hear her breathing and crying was a dream. We didn't really allow ourselves to believe it until then."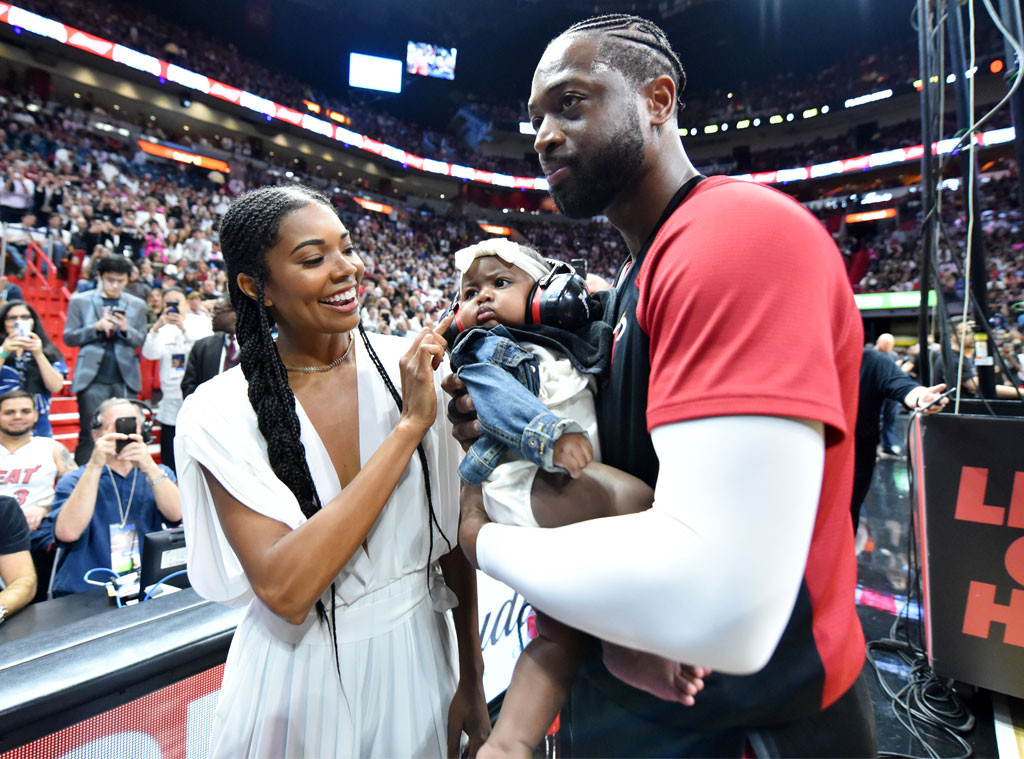 Jesse D. Garrabrant/NBAE via Getty Images
Now, well, consider her the ultimate believer.
Having prayed for this addition to her and Wade's already sizable blended family—his sons Zaire, 17, Zion, 11, and Xavier, 5, plus nephew Dahveon, 17—for five emotionally grueling years, the actress (her and Jessica Alba's Bad Boys spinoff, L.A.'s Finest, premieres tonight on Spectrum on Demand) had no intention of keeping her daughter's smirking adorableness to herself. The ridiculously photogenic tot, known for her #shadybaby stares, already boasts nearly 700,000 followers to her @kaaviajames Instagram handle.
"Kaavia really is the personification of hope for a lot of people like us, who maybe didn't have a lot to be hopeful about," Union explained to Parents of the account. "She represents that maybe there is a light at the end. And when you take people on the low points of your journey, it's cool to let them be part of the joy. Plus, she's really cute. And has an uncanny ability for making steely eye contact!"
View this post on Instagram
Who made these greens? They ain't sitting right. #ChangeClothes #ShadyBaby
A post shared by Kaavia James Union Wade (@kaaviajames) on
There's no denying Union has suffered some heartbreakingly low nadirs, many of which are detailed in her best-selling tome, We're Going to Need More Wine. Well before she began piecing together an acting career in her early twenties with guest spots on sitcoms such as Saved by the Bell: The New Class, Sister, Sister and 7th Heaven, she was a 19-year-old enjoying a low-pressure, part-time job working at a Pleasanton, Calif. Payless with a bunch of friends.
At the time, she felt it was a dream gig, a chance to goof off with pals and pocket extra cash.
"Someone was robbing Payless stores that summer, but we didn't know a thing about it," she wrote in her memoir. "He was a former employee, black. The management and police had identified him because he'd robbed the store where he'd worked. They had a description, even his driver's license information. Mind you, Payless sent a storewide alert to tell you how to display new sandals, so they definitely had the ability to warn us about this guy. And yet: They didn't."
Michael Buckner/Variety/REX/Shutterstock
When he entered her particular outpost, "I was straightening a display of fake Timberlands. He came up behind me and asked about the boots. I took one look at him and wanted to run, but I didn't. I was aware of how my coworkers and the people in our mostly white community viewed black people, so my racial solidarity and 'good home training' as a 'polite' woman kicked in."
Nor did she attempt to escape when she heard her fellow employee scream from the front of the store, the man having pulled a gun and demanded she empty the register. Irritated that his haul was only a couple hundred dollars, he pushed them both into a tiny bathroom and ordered them to undress.
"He threw me to the ground and was suddenly on me, spreading my legs as he kept the gun on my head," she recalled. "As he raped me, I began to hover over myself. I could see the whole room. I looked at that poor crying girl and thought, Things like this happen to bad people. Things like this don't happen to people like me."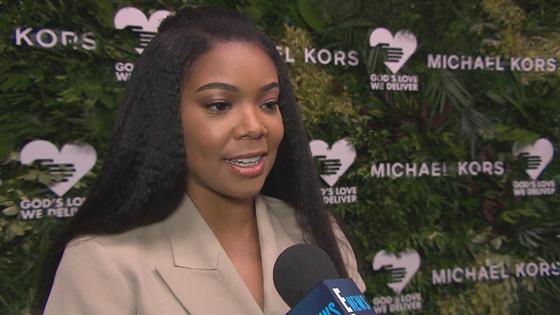 The aftermath was undeniably brutal, with the teen deferring a semester of her sophomore year at UCLA to testify in front of a grand jury. Back in Los Angeles, "I started group therapy, where I was the only one who had gone through the criminal justice system and the only one who had been raped by a stranger," she wrote. "The rest of the students had been raped by acquaintances or family members. You want to know something weird? I felt grateful not to know my rapist. It felt like a luxury; there was no gray area, no question of 'Who are they going to believe, him or me?'"
Surrounded by peers, she maneuvered a slow route toward healing. "My life became like that cartoon where someone is walking along and magically a new plank is placed before them with each new step. It felt like there was nothing beneath me, but then each visit, each story, each memory was like another plank. I had no idea where the path were taking me, but I hoped healing was on the other side."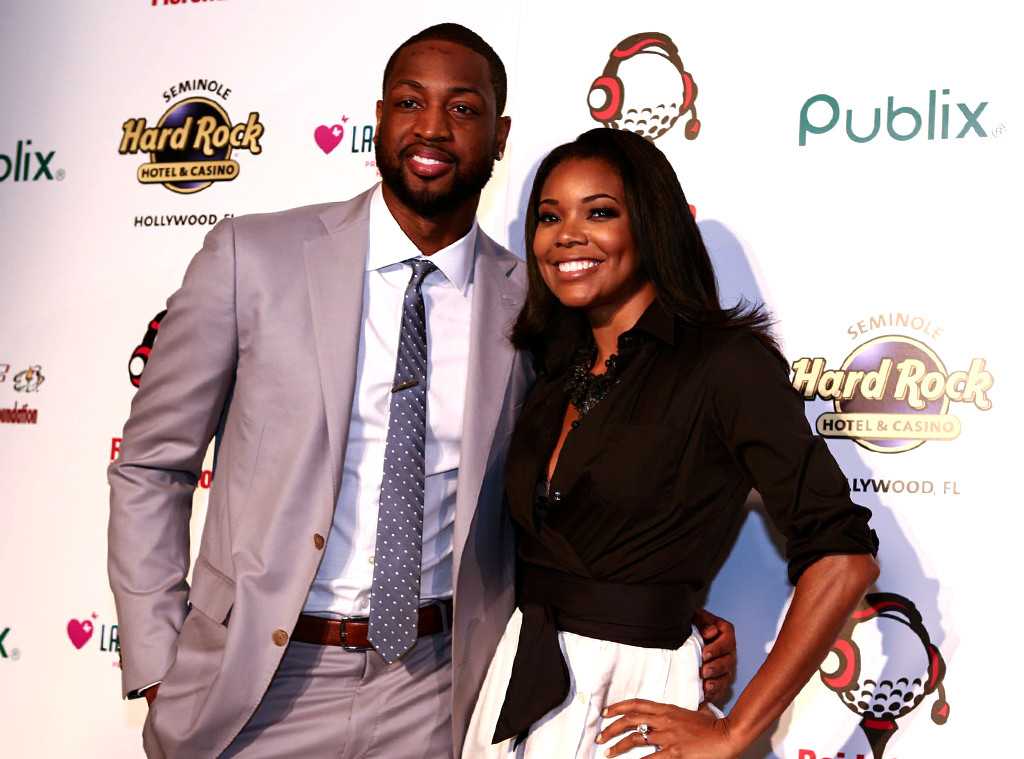 Courtesy Reid & Fiorentino Call of the Game Dinner
That started with being choosy. And so when she crossed paths with NBA standout Wade at a 2007 Super Bowl party, or at least shared a space, Union later telling Essence, "I stayed on one side of the room with my people. We like to party and he doesn't drink at all. He was on the other side of the room holding bible study," she couldn't have been less interested.
Just 25-years-old, he was an integral piece of the Miami Heat, the league's newly minted champions, and in the process of legally untangling himself from his first wife, high school sweetheart Siohvaughn Funches.
"His 'resume' looked like crap: athlete, going through a divorce, nine years younger than me," she bluntly surmised to Glamour. "None of that screamed, 'Let's have a lasting relationship.'"
But after dismissing Wade, something happened: She got her heart broken. Again.
"After I had a heart-crushing breakup with yet another immature jerk, I thought, 'It can't be any worse if I date a fetus," she explained. "Let's just see what happens."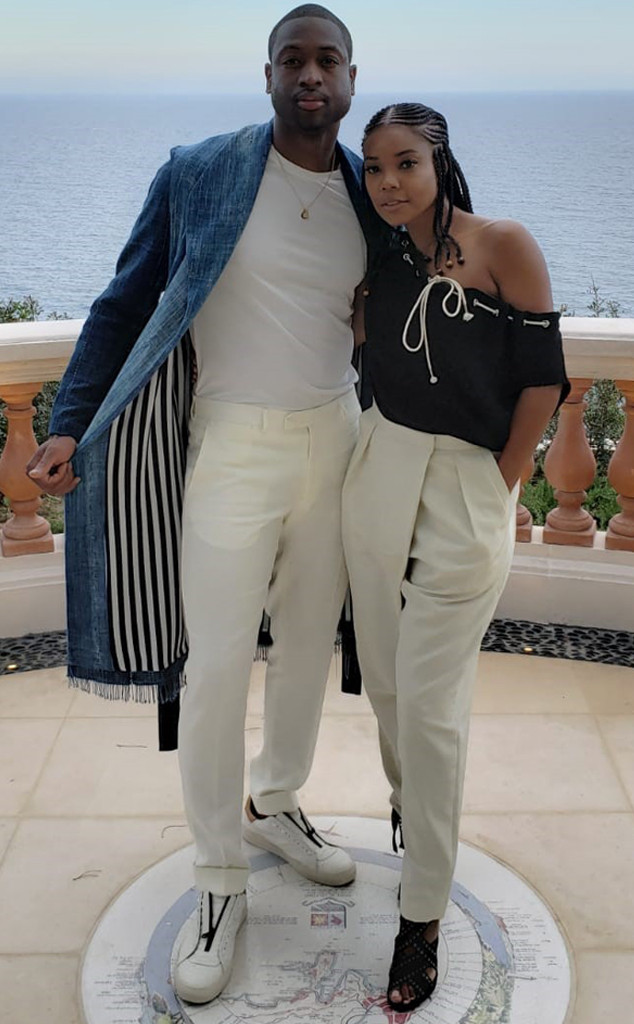 Courtesy of Booking.com
Union was left pleasantly surprised. "Turned out he'd been on his own since he was 15," she said. "He had wisdom that comes with facing an insane amount of adversity. He's sweet, funny, honest about his shortcomings." The lesson in all of this, she explained, "When I put my preconceived notions to the side, I found someone cool."
She also unearthed a mountain of drama. By the time the duo quietly started dating in 2009 (they were snapped together at basketball pro Alonzo Mourning's four-day charity event that June), it was clear that Wade's divorce would be of the acrimonious variety. Funches accused him of abandoning his children, cheating and infecting her with an STD. He, in turn, sued her for defamation. And at one point during the drawn-out financial portion of the divorce, she sat outside the Chicago courthouse with a cardboard sign that read, "NBA Miami Heat star, mother of his children on the streets." (She was later awarded their six-bedroom Chicago mansion, four cars and $5 million.)
When Wade filed for sole custody of their sons Zaire and Zion in 2010, alleging Funches couldn't "be considered a fit and proper person" to raise them, she went on the offensive.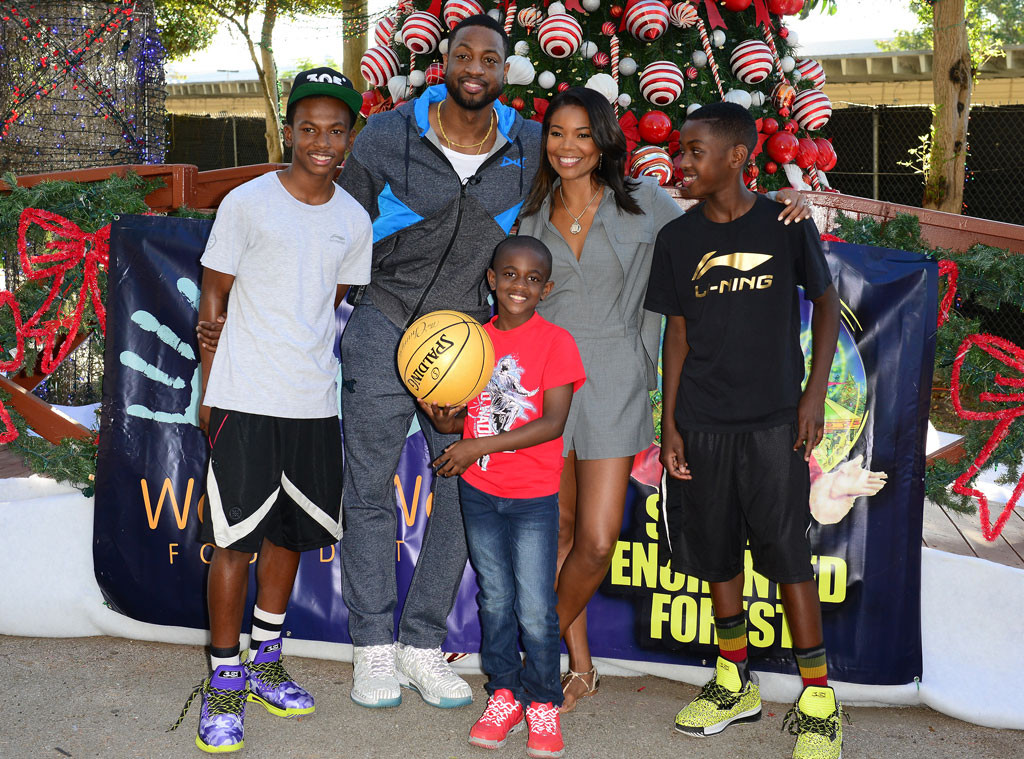 JL/Sipa USA
Two months later, she named Union in a lawsuit filed on behalf of their sons. Along with claiming the couple didn't properly supervise the boys, she alleged the actress "engaged in sexual foreplay" with Wade in front of them and that her actions had caused their eldest so much stress and anxiety that he was forced to seek medical treatment.
Union's rep labeled the claims, allegations that were later dismissed by a judge, as false. And amid all that mess, in the ultimate power move, the pair make their red carpet debut at the same charity event they were snapped attending one year earlier.
By March 2011, a judge handed over sole "care, custody and control" of the boys to Wade, scolding Funches for embarking "on an unstoppable and relentless pattern of conduct for over two years to alienate the children from their father." Wade's response: "A huge weight is off my back."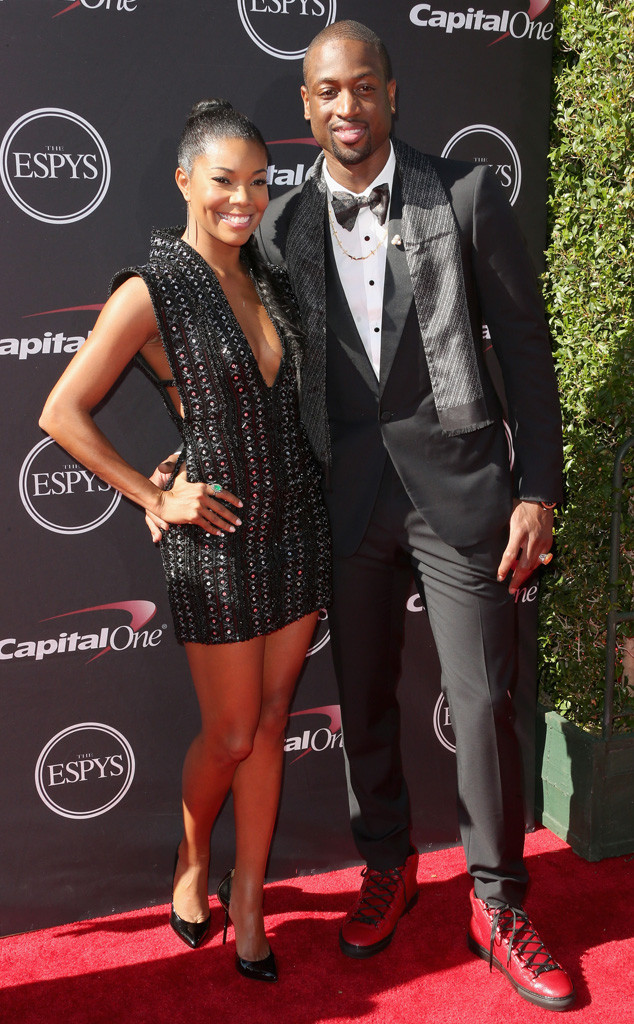 Frederick M. Brown/Getty Images
Through it all Union remained silent, even as she was labeled a mistress. But in April 2012—two months after she and Wade posed together for the cover of Essence—she had the opportunity to clear her name. "I think people mistook me taking the high road as an admission of guilt," she noted to Jet, but she and Wade "made a decision very early to not react to the negativity." Instead, they quietly submitted proof to the courts refuting Funches' claims, "So, it was like, obviously you're not telling the truth."
And while being publicly branded as a cheater wasn't the best, she insisted she had no regrets about their pairing. "This kind of love is a gift," she said. "It's so consistent. There's no way that I would trade it for people who refuse to simply acknowledge the truth."
But getting to their happily ever after still required scaling one more roadblock. She would later blame their brief 2013 separation to "distance and scheduling," telling Glamour having to move straight from shooting her BET series Being Mary Jane to heading off to Las Vegas for Think Like a Man Too played a significant role: "I couldn't take time off, and I missed some quality togetherness we desperately needed."
Source: Read Full Article