Is Angelina Jolie Dating Anyone?
The divorce of Angelina Jolie and Brad Pitt is still seemingly a work in progress, despite media reports of it being essentially final this last year. While they're still working out child custody issues, a judge officially and recently declared the couple legally separated.
It appears Jolie hasn't waited around on enjoying the single life again. Dating rumors keep popping up, with many of her fans salivate at the prospects of her hooking up with another A-list actor.
Take a minute to see who she might be dating and whether she'll really take marriage seriously again.
The generalized story on what Jolie wants to focus on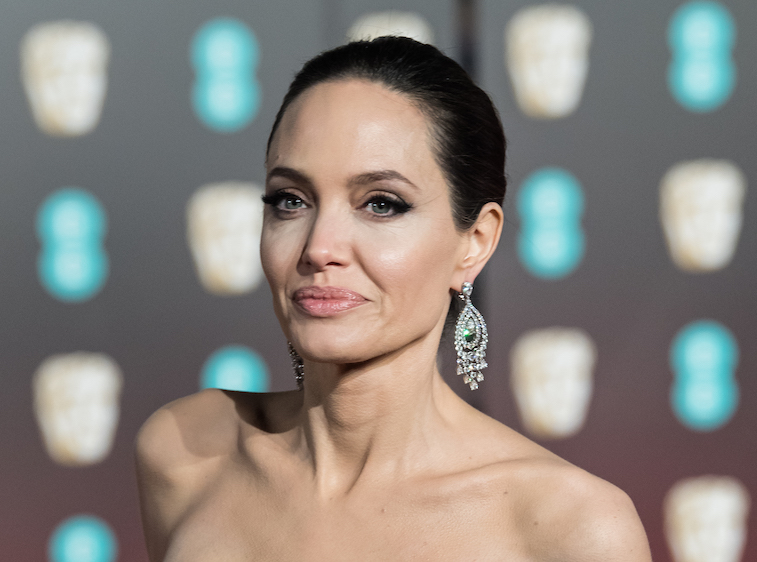 If you go by recent reports from People on what Jolie wants to do as a single mother, it's to merely focus on her advocacy work and spend quality time with her kids. After all, she did request custody of the kids at first, even though she and Pitt are currently doing co-parenting.
Jolie has even entertained the idea of running for political office at some indefinite point. Along the way, though, she's reportedly been dating one prominent actor that supposedly miffed Brad Pitt.
Since Jolie and Pitt divorced, neither one have been seen publicly with anyone else, an apparent deliberate choice to help their kids through the turmoil. We likely don't know everything, however. Pitt is said to have been dating casually for the last year or more.
Reports say Jolie's dating of one A-list actor has been going on for months, and it's someone she was romantically attached to years ago.
Is there a double standard on dating rules?
The famous actor in question above is Colin Farrell. He and Jolie were also romantically involved 15 years ago when filming a movie. It was just a wild fling then with both maturing to different frames of mind since.
What's problematic about this is Pitt is reportedly not happy at the news of Jolie dating Farrell secretly for a few months. While there hasn't been any official word on them being a couple, it does make things a tad awkward considering Farrell is friends with Pitt.
A clue to this relationship occurred when Jolie attended the premiere of Dumbo, which stars Farrell as one of the leads. Pitt was even perturbed about this red carpet appearance, leading us to think there's a double standard going on who they're allowed to date.
With Pitt dating several prominent actresses, why shouldn't Jolie be able to date a top-tier actor?
Jolie reportedly isn't involved with anyone else
Back in Jolie's earlier days, we all remember how she was involved with numerous guys. At least she isn't living a carefree romantic life now where she's sleeping with or dating everyone in sight. Unless she's managed to keep such things more under wraps than we know.
Should she become serious with one actor, there shouldn't be anything wrong with it if it means a potentially solid relationship. Then again, actor romances are on a perpetually doomed road, other than rare exceptions.
We can only imagine what a serious romance between Jolie and Farrell would entail, particularly because both are known for being rebellious. Marriage therapy would likely have to be in the cards if they decided to tie the knot.
Any gathering with Pitt would also be more than a little tense.
Pitt meeting with Farrell would be like a cinematic romantic triangle
Can you picture Pitt meeting up with Farrell eventually if latter and Jolie go public as a couple? There could be a lot of ice there, but it also turns this scenario into a real-life romantic triangle as we see in romantic movie comedies.
In the event this happens, we'd find out all those romantic films Pitt did with Jolie in years past were perhaps just a preview of real life becoming a cinematic adventure.
Source: Read Full Article