It's No Coincidence That Meghan and Kim's Babies Both Arrived This Week
Although it seems bonkers that Meghan Markle, Kim Kardashian's surrogate, and Amy Schumer all gave birth over the past week, this joyous series of celebrity bb arrivals is totally justified by astrology. The sky is extremely fertile right now!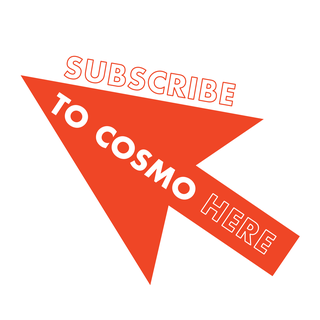 In fact, several different patterns that the celestial bodies are exuding all contribute to the the same message: It's ~baby season~ for the stars.
VENUS IS SO HOT RIGHT NOW
The north and south nodes—which are connected to long-term destiny, karma, and fate—are respectively situated in Cancer and Capricorn right now. These signs are symbolically associated with maternal and paternal energies.
https://www.instagram.com/p/BxM1STWBMtn/
The first pics of baby Sussex are here!!!!! Look at that happy fam ❤️🥳🥰😊🤗 Photos via @pa#royalbaby
A post shared byCosmopolitan (@cosmopolitan) on
Additionally, the north node in Cancer and the south node in Capricorn are forming a powerful T-square to Venus (the planet of love and, you guessed it, baby-makin') right now. A T-square fuels change and motion, so we know that the manifestation of energy during this time will be significant AF.
VENUS AND JUPITER ARE ALSO SCHEMING
Venus is forming an extremely generous partnership with Jupiter, the planet of expansion. In traditional astrology, both Venus and Jupiter are considered "benefic," or "good" planets, because their energy propels fortune and abundance.
He's here and he's perfect!
These two lucky planets are linked in the sky (in Aries and Sagittarius, respectively), forming a bond that is believed to generate fortune and happiness. You couldn't ask for a better Venus-Jupiter offering than three little celebrity bundles of joy!
BUT WAIT—THERE'S MORE!
Abundant Jupiter is currently making a direct opposition to Mars, the planet of action. All that expansive Jupiter energy, which is literally bursting at the seams, is being released with Mars' signature intensity. People everywhere are ready to get things moving, which can explain why so many of our favorite celebrities are literally "pushing!"
https://www.instagram.com/p/BxRc9LpFU-E/
New kid, who dis?
A post shared by @ amyschumer on
ACCORDING TO THE UNIVERSE, CELEBS ARE TRENDING
Obviously there are millions of babies born every single day under completely different skies, but what makes these particular births special is that they all happened in the public eye. Neptune governs the entertainment industry, so we look to Neptune for all things celebrity.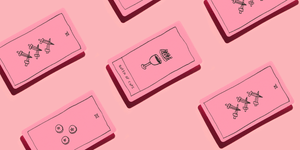 And this week, Neptune was tightly connected to the Sun in Taurus—the sign associated with buds, blossoms, blooms and (duh) babies. That's right, babes: Taurus is considered an extremely fertile sign because it literally represents new life. So with the Sun in Taurus linked to Neptune, these celebrity births were right on time!
Source: Read Full Article