Jonathan Van Ness Breaks Down During Debate with Dax Shepard Over Trans Issues: 'I'm Emotionally Exhausted'
"I could just cry because I'm so tired of having to fight for little kids because they just want to be included," Jonathan Van Ness told Dax Shepard through tears while discussing the topic of trans kids in sports.
Jonathan Van Ness got emotional while defending trans rights to Dax Shepard.
During a recent appearance on Shepard's Armchair Expert podcast, Van Ness broke down during a back-and-forth between the pair over gender-affirming care and the issue of trans kids in sports. Shepard's cohost Monica Padman prefaced the interview by issuing a bit of a "trigger warning" to listeners, saying the two "inadvertently" began debating what Dax admitted was a "very sensitive topic" before playing the full audio.
"Some people are very uncomfortable about teenagers transitioning," Shepard said, before bringing up the arguments of those opposed to gender-affirming care. "How do we know that the person's not gonna change their mind? Then there's another counterargument. If they kill themselves, then that's really f–king permanent … To even question it makes you an enemy. I don't think that's the way forward."
"There's just so many things that are so much more important and we're over here being like, 'Well, there's legitimate concerns [about transgender athletes],'" Van Ness — who said he felt like he was "talking to my dad" — said to Shepard, when discussing the topic of trans kids in sports. "All I'm saying is what we know about misinformation and disinformation is when you have an outsized reaction to something, there's a good chance that you're being exposed to misinformation and disinformation."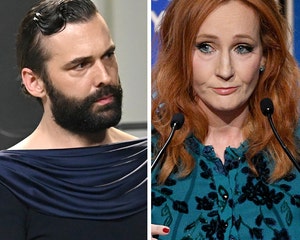 Jonathan Van Ness Calls Out JK Rowling's 'Transphobic Cherry Picked Vitriol' After Latest Viral Tweet
JVN, who identifies as a non-binary trans person, continued, "And a lot of the rhetoric around the anti-trans backlash does have a lot of misinformation and disinformation in it."
As Shepard continued to push back against Van Ness' arguments, the Queer Eye star said he's exhausted, not just over having to fight for trans rights but especially in his fight for kids who are bullied over their gender identity, kids who "just want to be included" in sports or any other activity where trans children have been barred.
"I could just cry because I'm so tired of having to fight for little kids because they just want to be included," Van Ness told Shepard, audibly breaking down in tears. "I wish that people were as passionate about little kids being able to be included or grow up as they were about fictitious women's fairness in sports. I have to tell you I am very tired."
JVN went on to say the arguments being had publicly were more of a "targeted onslaught towards queer people," based on statistics he said don't add up. "I'm not calling you a transphobe," he continued, saying people can "not be transphobic and still have thoughts that espouse trans misogyny and espouse transphobic ideologies or beliefs."
Waiting for your permission to load the Instagram Media.
Instagram Media Unavailable
The conversation, which started over whether or not the New York Times was a left-leaning publication, was one that JVN called "trigger city," prompting Shepard to apologize on more than one occasion for putting the TV star and hair stylist in a position where he felt he had to defend himself.
"Sincerely, I did not want you to come in and challenge your position on any of these things," Shepard said. "I'm just emotionally exhausted," Van Ness added of having to defend issues surrounding trans people and gender.
"I think you're right to feel like it's not on my shoulders to set the table for you," Shepard said.
Van Ness, who seemingly outwardly oozes confidence on TV and social media, said he still struggles with his gender expression, and noted that had it not been for sports like cheerleading, that allowed him to be himself while growing up, he doesn't know if he'd be able to live the way he does now.
"I don't know that I don't live like this because I'm scared of the vitriol that trans people feel every day," he explained. "For people who are like, 'You're so authentic and you're so brave,' I'm not.'"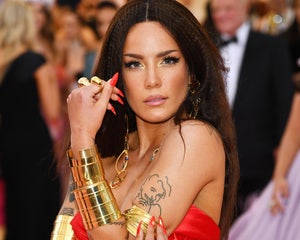 Celebrities Who Have Opened Up About Their Gender Identity Journeys
"I'm sure you're disappointed in me," Shepard told who guest, who responded by saying he wasn't.
While the pair eventually reached an impasse, the conversation continued online, after the episode went live, with fans taking to the comments Shepard's Instagram post promoting the episode.
"I understand the need to have discussions about sensitive issues. I don't understand having to find a middle ground when one side's ask is just to exist. I hope this episode leads to some reflection," one user wrote.
Another commented, "A lot of straight liberal men I know feel exactly how Dax does. I'm so sorry JVN had to educate and defend but I know this conversation will be transformative for so many people. 👏"
Listen to the full discussion below; it starts around the 24-minute mark.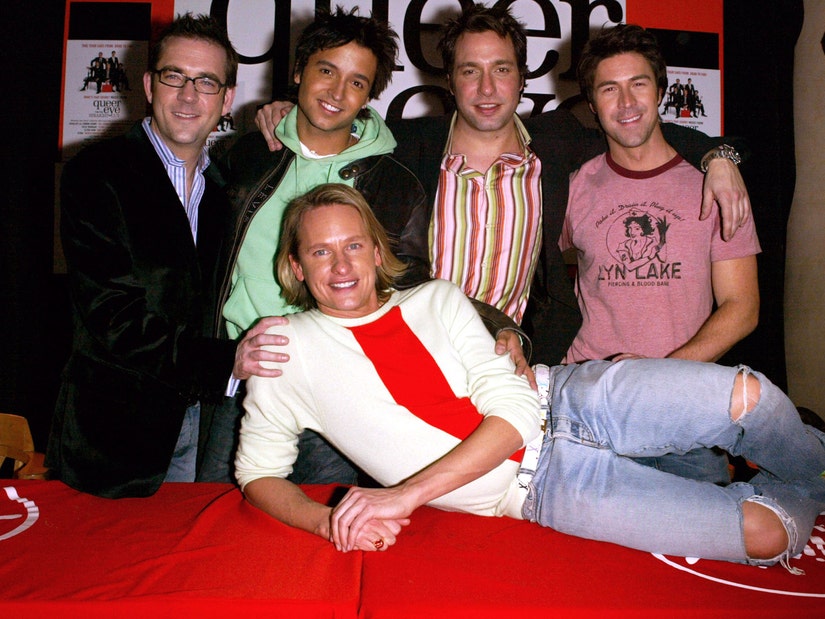 Source: Read Full Article