Reza vs. MJ: A Complete Timeline of the Shahs of Sunset Feud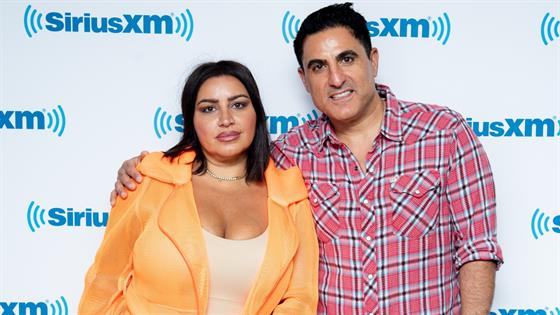 Reza Farahan and Mercedes "MJ" Javid's inseparable bond is unraveling in a very public way.
The Shahs of Sunset stars are currently embroiled in a heated feud, which came to a head just yesterday after Reza obtained a restraining order against MJ's husband and fellow castmate, Tommy Feight. While the stars have yet to weigh in on the latest development in the drama, Reza and MJ's friendship appears to have hit a rough patch sometime throughout her pregnancy.
Before giving birth to her son, Shams Frances Feight, a source told E! News that Javid was "heartbroken" by her friends, especially after being admitted into the ICU.
"MJ is confused and heartbroken that her friends haven't congratulated her on Shams' birth, or asked about her health after she nearly died," the insider shared. "Not even her best friend Reza has reached out to her. Reza stopped contacting her a few weeks ago, and his since unfollowed her on social media."
The source added, "The whole situation is just very sad."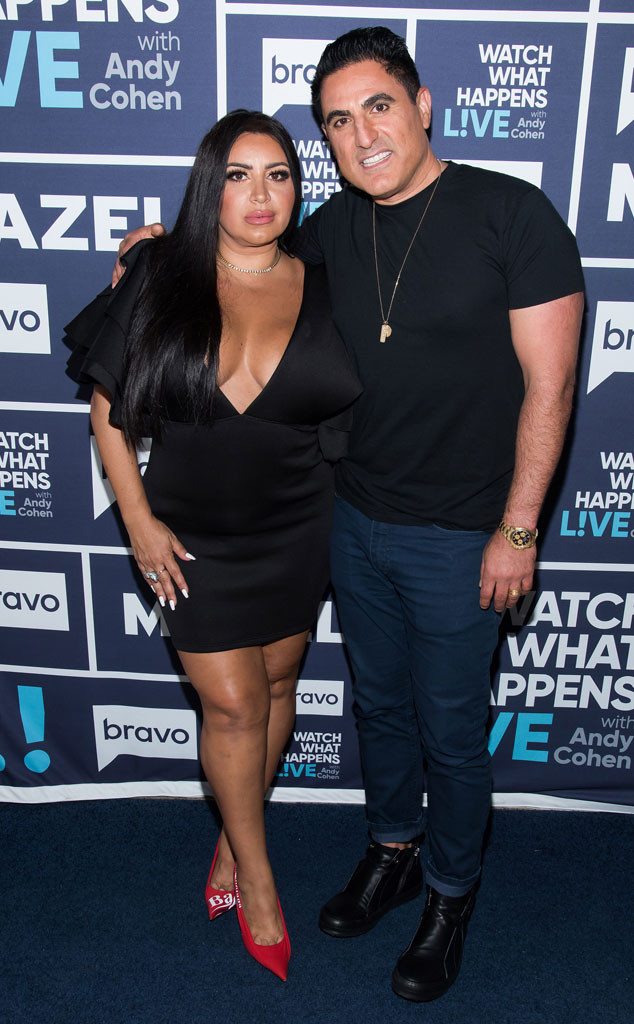 Charles Sykes/Bravo/NBCU Photo Bank via Getty Images
If anything, the source explained that "MJ had expected Reza would be a huge part of her son's life, and now she doesn't know what the future holds for them."
In terms of where the 46-year-old reality TV personality stands with the rest of the Shahs of Sunset cast, the source said, "She has no idea why the cast is seemingly icing her out." The only person MJ has heard from, according to the insider, is Shervin Roohparvar.
"MJ had the entire Shahs cast over to her house in March for a family dinner, but since then [has] not heard from any of them except for Shervin."
In since-deleted posts, which were uploaded in the last few weeks, both Mercedes and Reza threw jabs at each other on social media. Mercedes wrote, "Hope you guys have a great season without me!! I cannot wait to watch! I'm truly impressed by the extraordinary level of SELFISHNESS you have shown me during something so serious." Adding, "Where are my f–king "friends?""
Moreover, the 45-year-old beauty mogul took to social media to shut down MJ's claims that he never tried to visit her while she was in the hospital. "When you're evil and plotting against your best friend of 30 years, make sure not to leave receipts in plain sight," he captioned his post, where he included screenshots of his text exchanges with Javid. He added, "If none of my friends came to see me while I was in ICU giving birth I'd look inward."
On Monday, May 20 news broke that Farahan filed a restraining order on Javid's husband, after alleging that Feight vandalized his and Adam Neely's home the day before. Additionally, Reza wrote in the legal documents, which were obtained by E! News, that Feight "called and said he was going to kill me."
Furthermore, the LAPD confirmed to E! News that "officers took a report after an act of vandalism occurred at the address."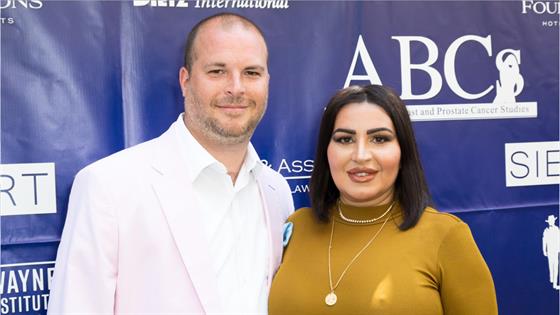 And if you think MJ and Reza's feud is all for TV, another source confirmed to E! News it's not the case. "The drama between MJ and Reza is 100-percent real." They continued, "No one expected there would be police and judges involved, and now their friends feel things may have escalated to [a] point where they can't rebuild their friendship."
With season 8 of Shahs of Sunset expected to air later this year on Bravo, the second source revealed Mercedes began filming already, despite claiming she wouldn't return.
"MJ was the last cast member to sign on for the new season," they shared, adding, "Several scenes with other cast members had already been shot before MJ agreed to return."
However, don't expect to see Farahan and Javid together for the upcoming season. "MJ and Reza have not shot any scenes together and it's unknown how the cast will move forward together."
(E! and Bravo are both part of the NBCUniversal family.)
—Additional reporting by Spencer Lubitz
Source: Read Full Article