Saint West Shows Rob Kardashian Some Love: See His Sweetest Moments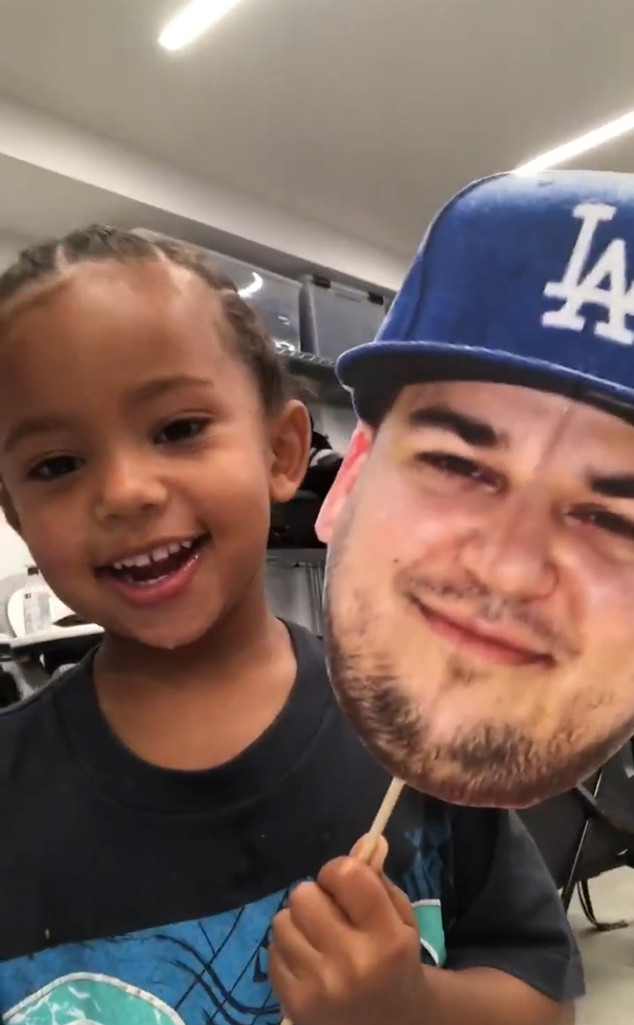 Instagram
Kim Kardashian shared an adorable moment with her eldest son, Saint West.
On Wednesday night, the Keeping Up With the Kardashians star took to her Instagram Story to post a video of Saint holding up a mask of Rob Kardashian. In the sweet post, Saint pretends to be his uncle as he places the mask in front of his own face.
"I'm uncle Robbie, what's your name?" Saint, 3, can be heard saying in the fun Instagram Story video.
"What?" Kim replies as Saint then pokes his head out from behind the mask. "It's you?! I thought you were uncle Robbie!"
Kim then tells a giggling Saint, "You tricked me!"
View this post on Instagram
Saint West ?
A post shared by Kim Kardashian Snapchat ? (@kimkardashiansnap) on
It's a very exciting time for the West family. On May 9, Kimye welcomed their fourth child, a baby boy, via a surrogate.
"He's here and he's perfect!" Kim tweeted, announcing her son's arrival. According to the E! star's rep, the baby boy weighed in at six pounds and nine ounces.
View this post on Instagram
Guess who ?
A post shared by Kim Kardashian West (@kimkardashian) on
This cute video of Saint comes about eight months after Kim posted a series of photos of her eldest son with a Kanye West mask.
"Guess who," Kim captioned the posts of Saint, adding a laughing emoji.
You can see more of Saint's cutest moments HERE!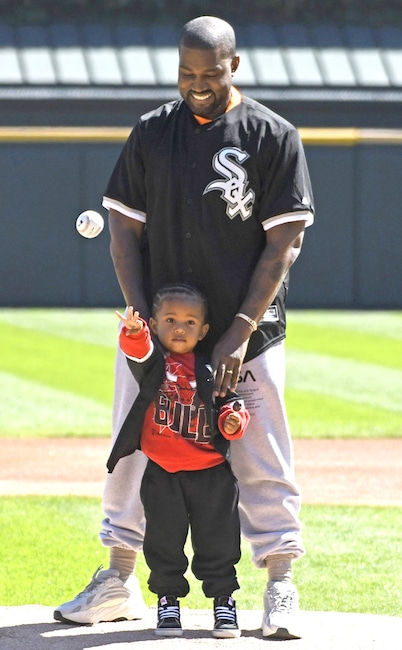 David Banks/Getty Images
Play Ball!
Kanye West lets his son throw out the ceremonial first pitch before a Chicago Cubs-White Sox game.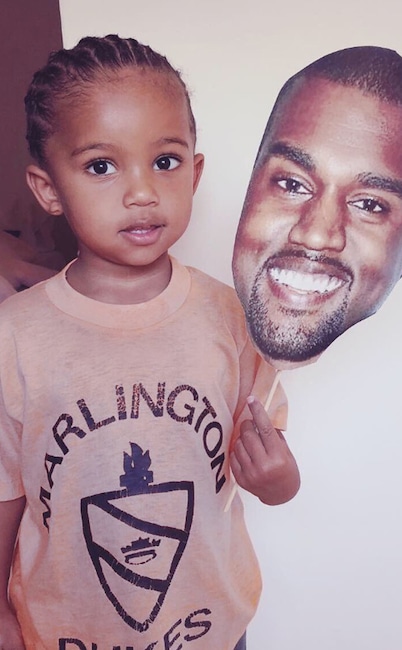 Instagram
Dad's Mini-Me
"Guess who," Kim Kardashian asked on Instagram when proving Saint looks just like dad.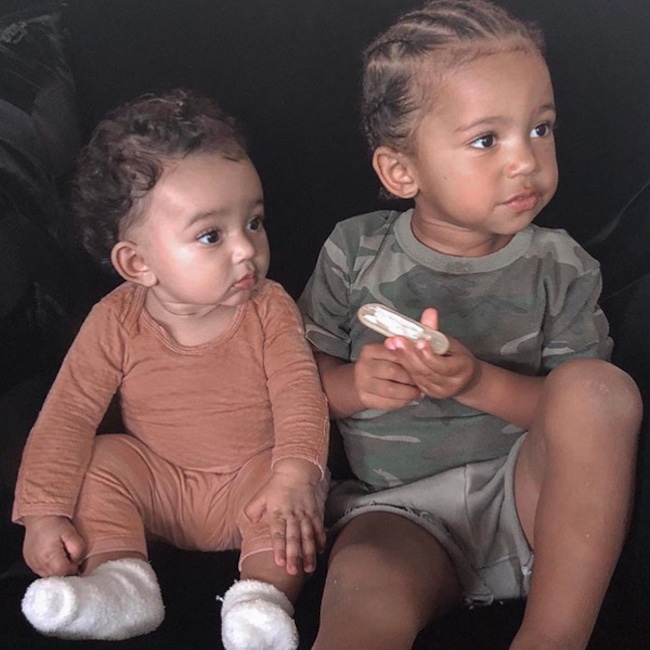 Kim Kardashian/Instagram
Joined at the Hip
"These two are inseparable #Chi #Saint," Kim wrote with this perfect pic.
Article continues below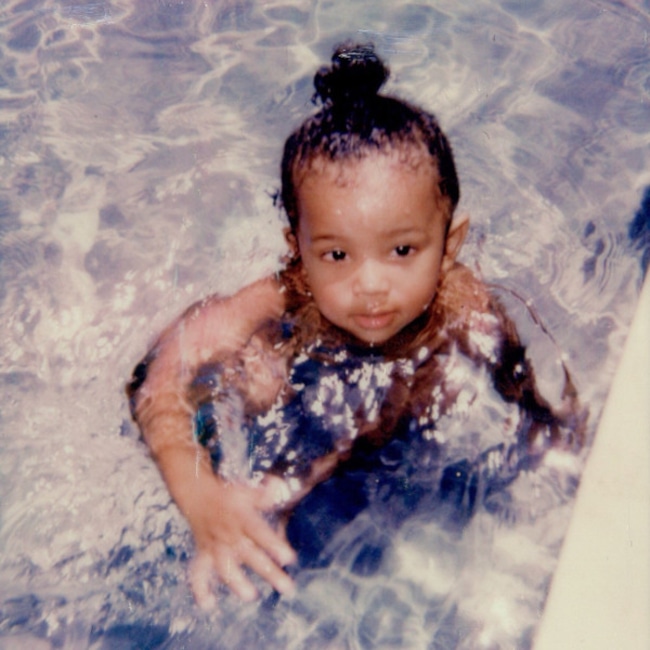 Twitter
Little Swimmer
"My Favorite boy," Kim tweeted with this snapshot of Saint swimming.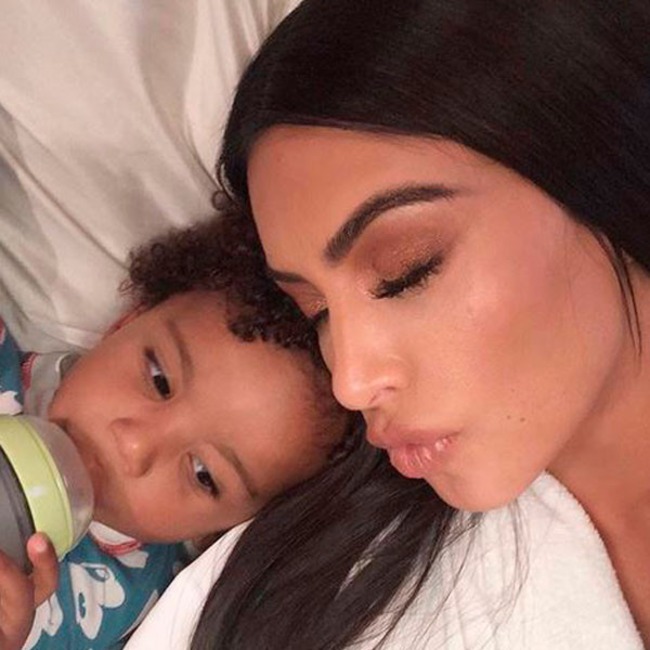 Instagram
Kim's Boo
Kim lovingly called son Saint her "boo" in this tender moment shared on Instagram.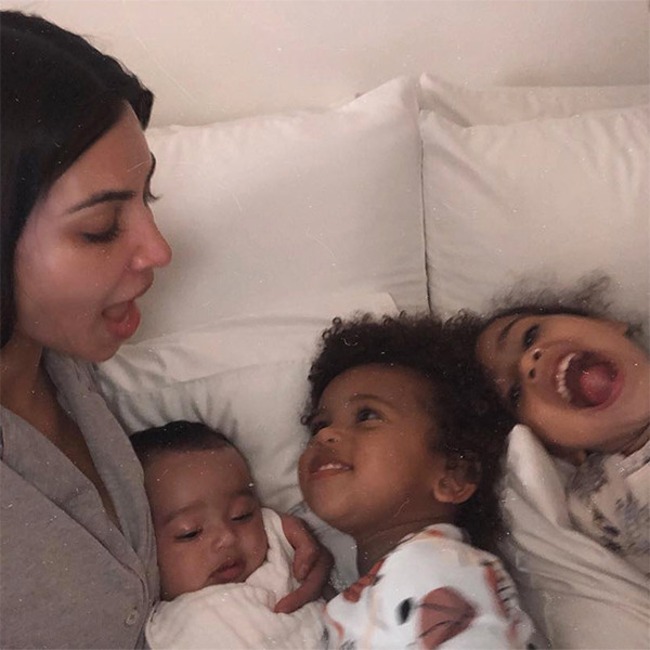 Instagram
All Eyes on Mom
Saint West couldn't take his eyes off gorgeous mom Kim Kardashian in this family snap!
Article continues below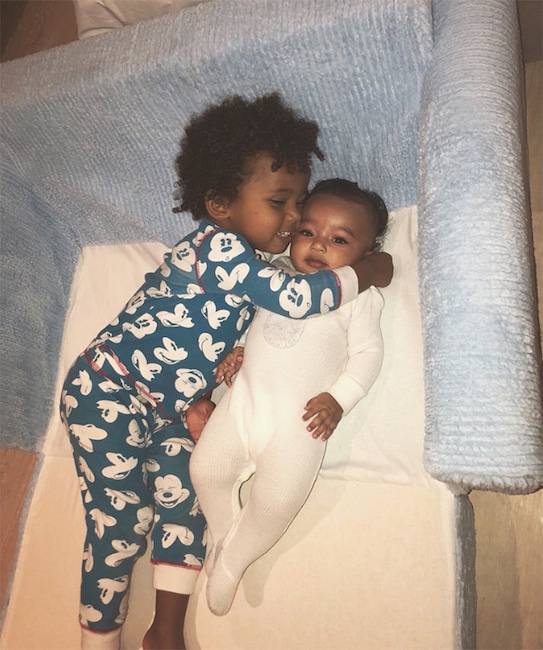 E!
Proud Big Brother
Kim Kardashian proved "we all need hugs" with this sweet Instagram pic of Saint and Chicago!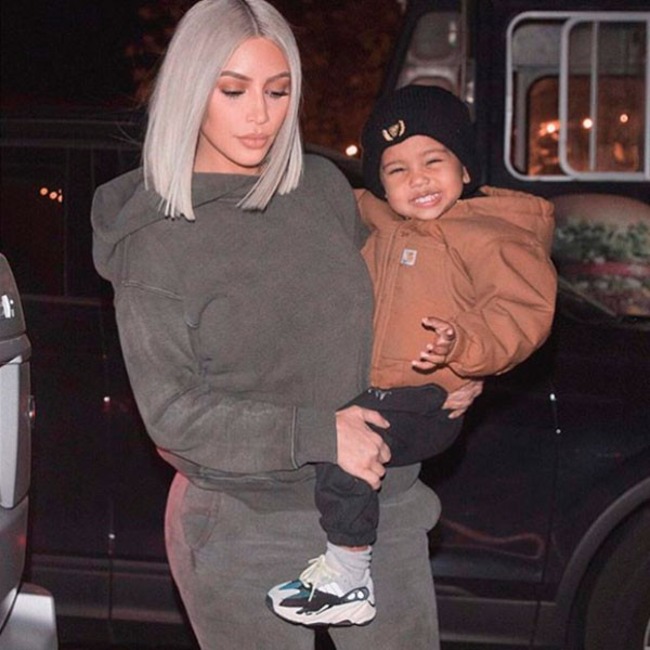 Instagram
Mother Son Moment
Saint flashes a smile while out with mama Kim.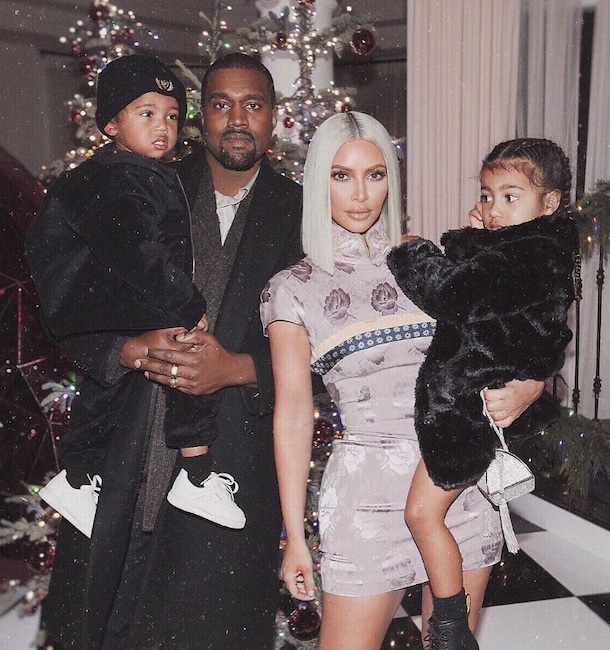 Instagram
Christmas Cuties
Saint cozies up to papa Kanye while enjoying the 2017 Kardashian Christmas Eve party.
Article continues below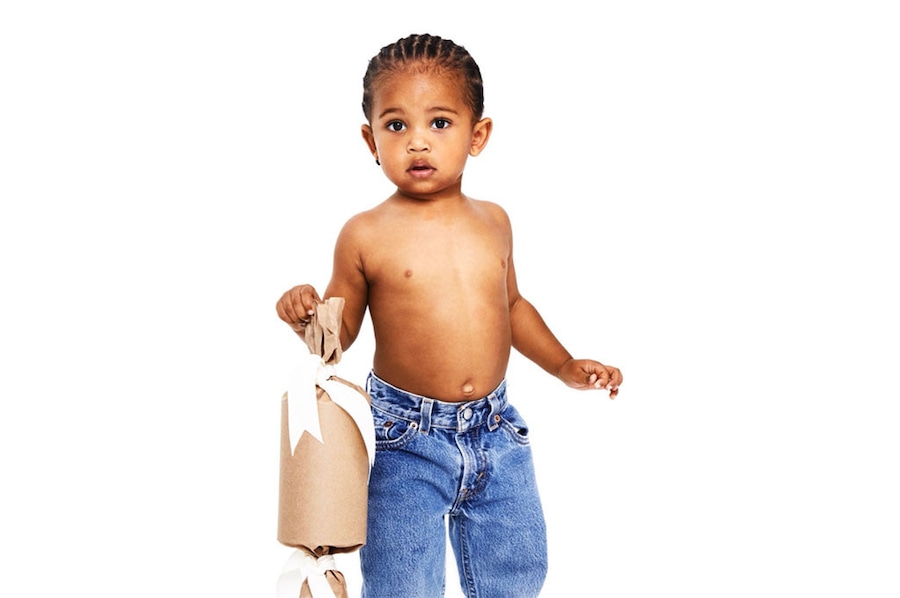 Eli Linnetz/kimkardashianwest.com
Birthday Boy
Kim posted a pic of Saint on her app for his birthday, while also previewing the Kardashian Christmas card. "DAY 5- HAPPY BIRTHDAY to my beautiful boy Saint! I love you so much! You don't even understand!!!" Kim captioned the pic.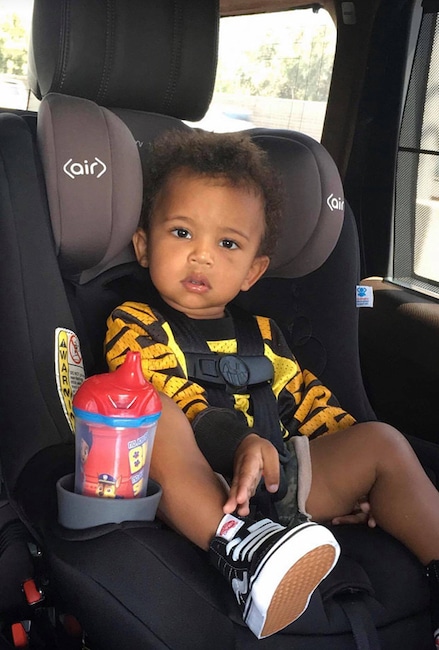 Facebook
Carpooling
Saint hops in his car seat for a drive.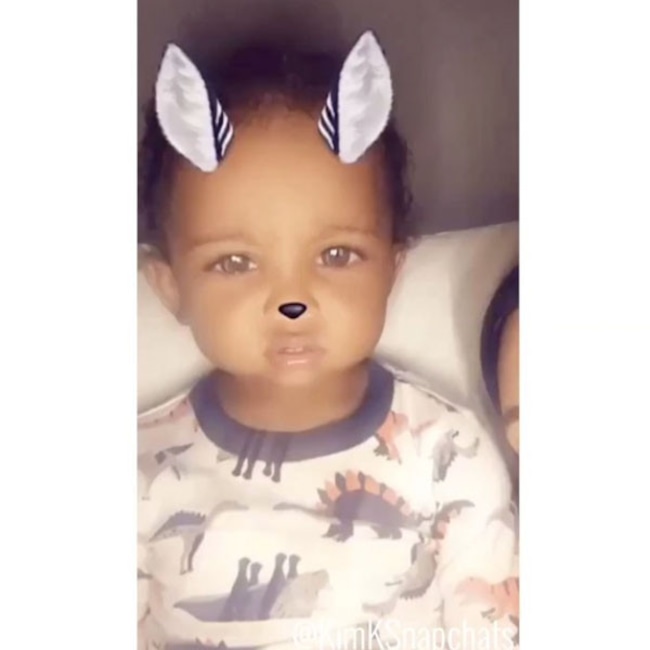 Snapchat
Saint's Snapchats
Kim Snapchatted Saint looking beyond adorable in an animal filter.
Article continues below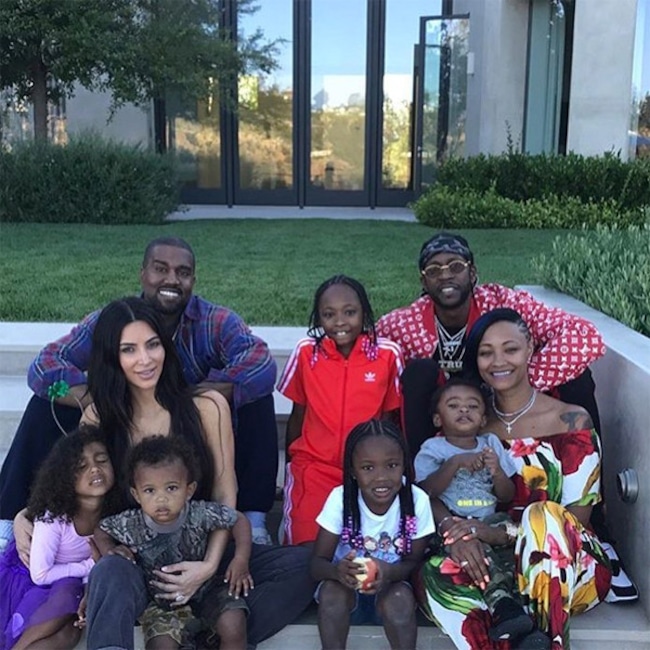 Instagram
Family on the Fourth
North and Saint cuddle up to mommy during a star-studded Fourth of July party.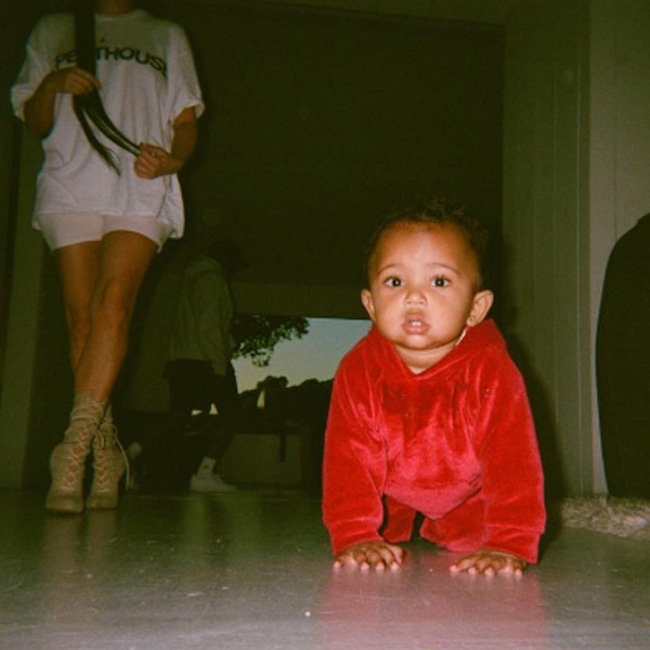 Instagram
Crawling Cutie
Kim posted this cute photo of Saint crawling on Instagram.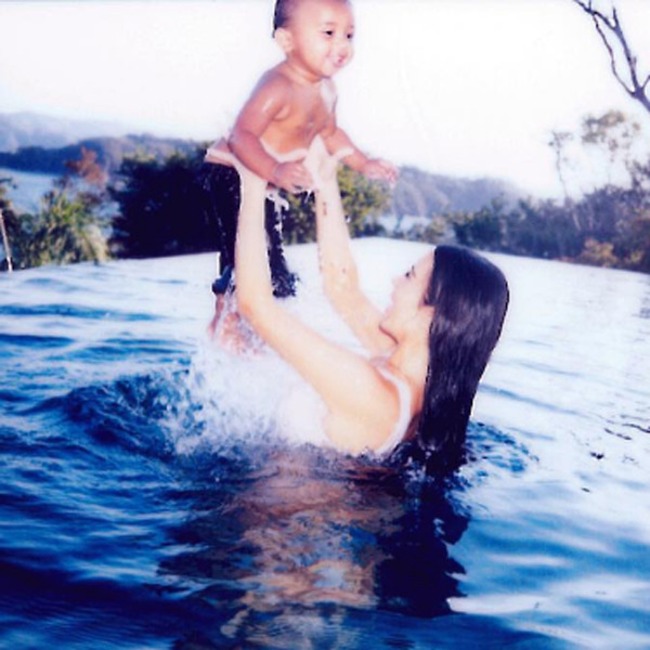 Instagram
Pool Time!
Saint looks adorable in this pic with mom Kim.
Article continues below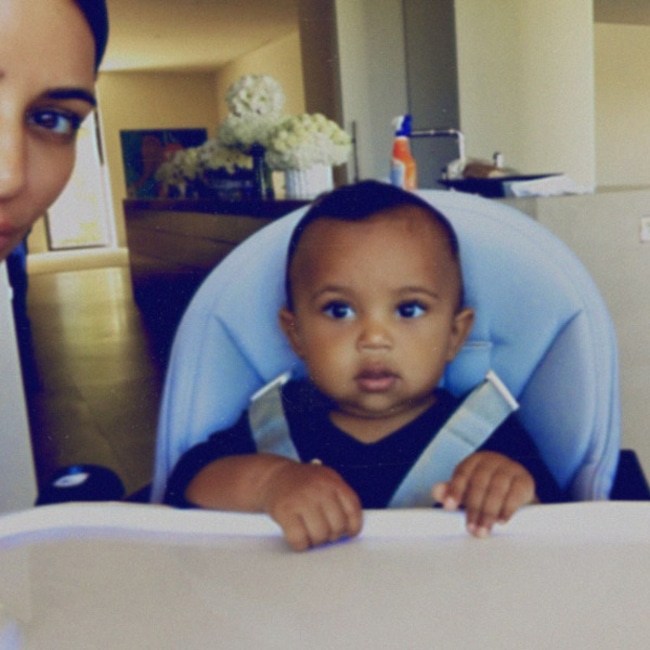 Instagram
Selfie Sweeties
Kim and Saint took this sweet selfie together.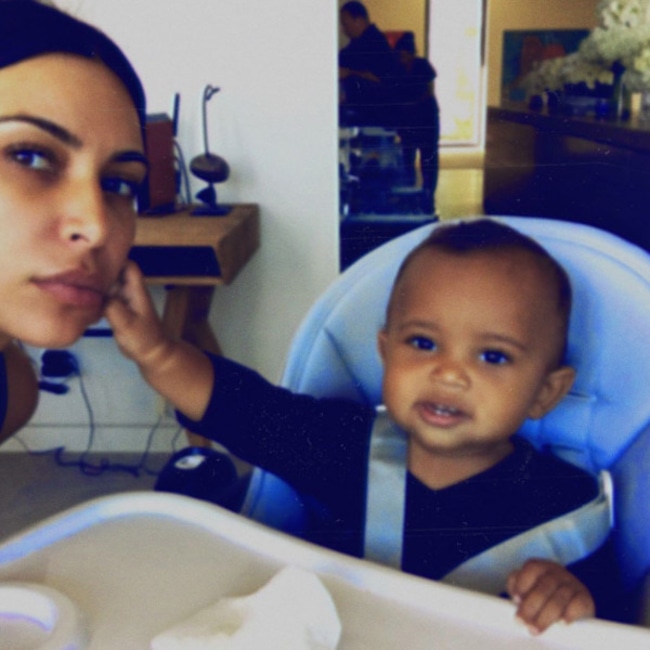 Instagram
Sainty Boo
Kim captioned these pics, "Me and my Sainty boo a few months ago."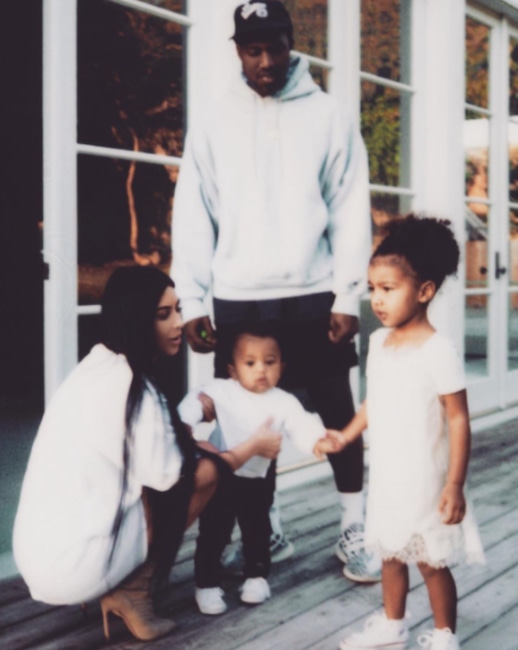 Instagram
Wests in White
Kim shared this adorable family photo of her brood in matching outfits.
Article continues below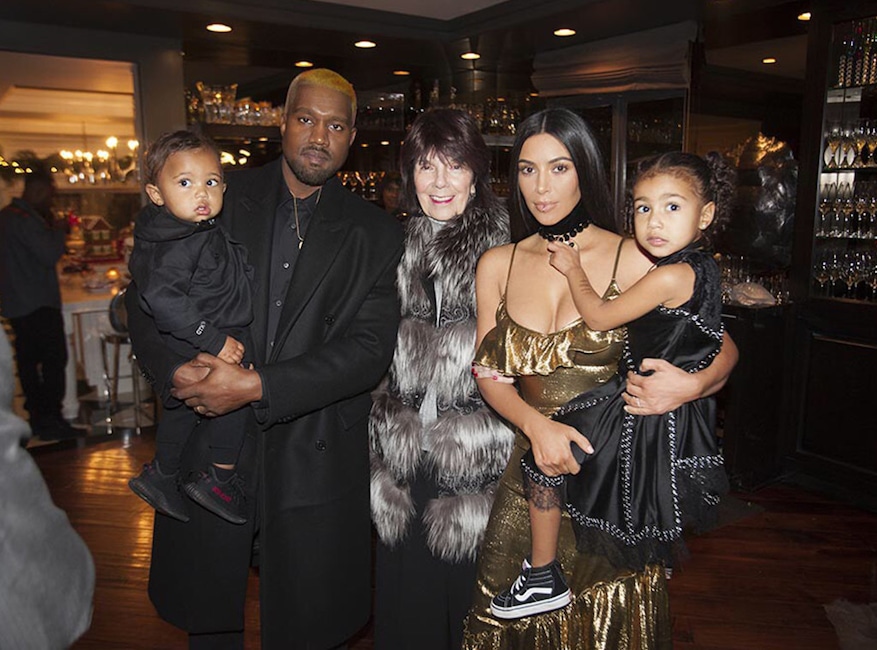 Courtesy: John & Joseph Photography Inc.
Seasons Greetings
The West family celebrates Christmas 2016 at Kris Jenner's house. Hey, MJ!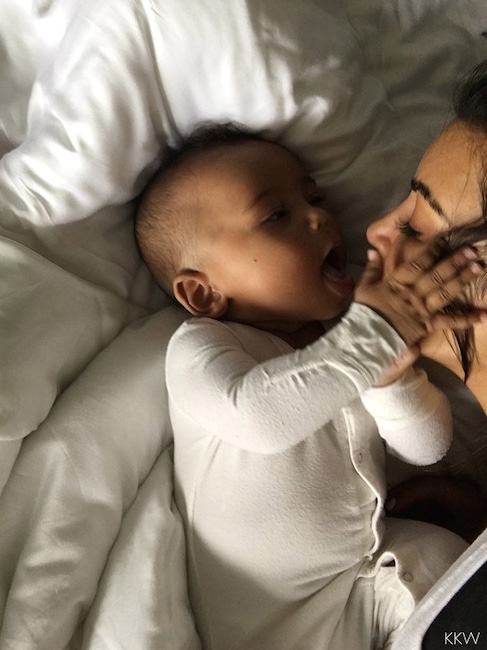 Courtesy Kim Kardashian West
Cuddles & Kisses
Kim showers her little boy with kisses as they lie in bed.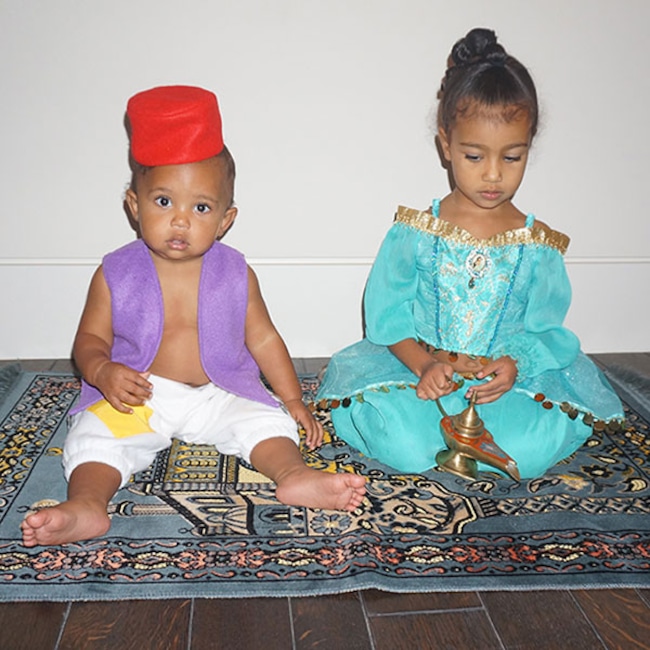 Kim Kardashian West
Disney Darlings
Saint and North don Aladdin-inspired costumes for Halloween.
Article continues below
Bumble Bee Baby
Saint got filtered on Kim's Snapchat. How adorable is he as a wide-eyed bumble bee?!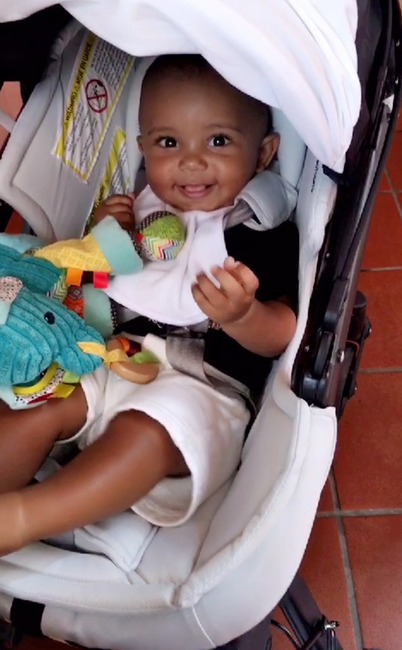 Snapchat
All Smiles
Kim posted a Snapchat video of a smiley Saint bouncing around in him carrier in July 2016. Too cute!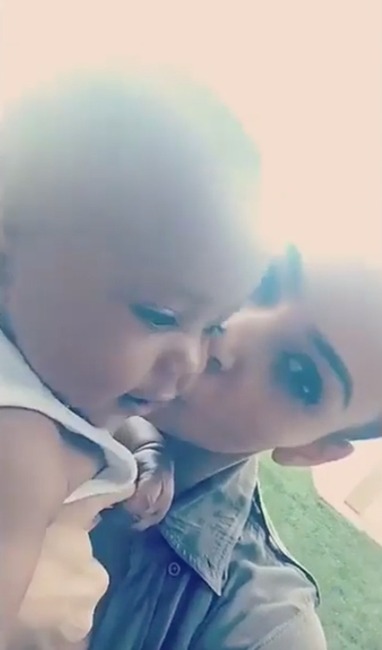 Snapchat
Pucker Up
Kim snapped this adorable vid of her and Saint swapping smooches on the cheek.
Article continues below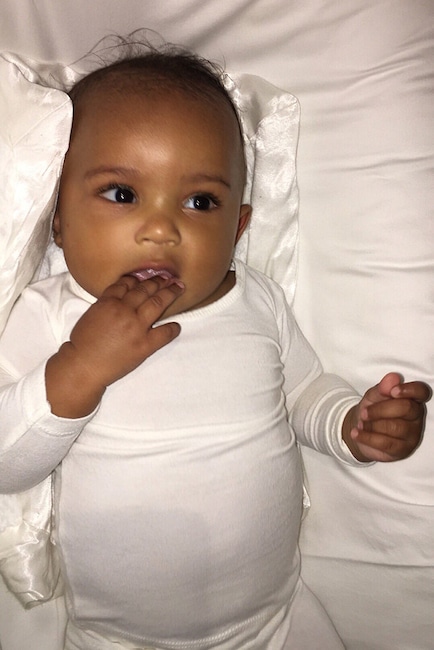 Twitter
What a Looker!
Look at that face! Saint proved early on he's going to grow up to be very handsome.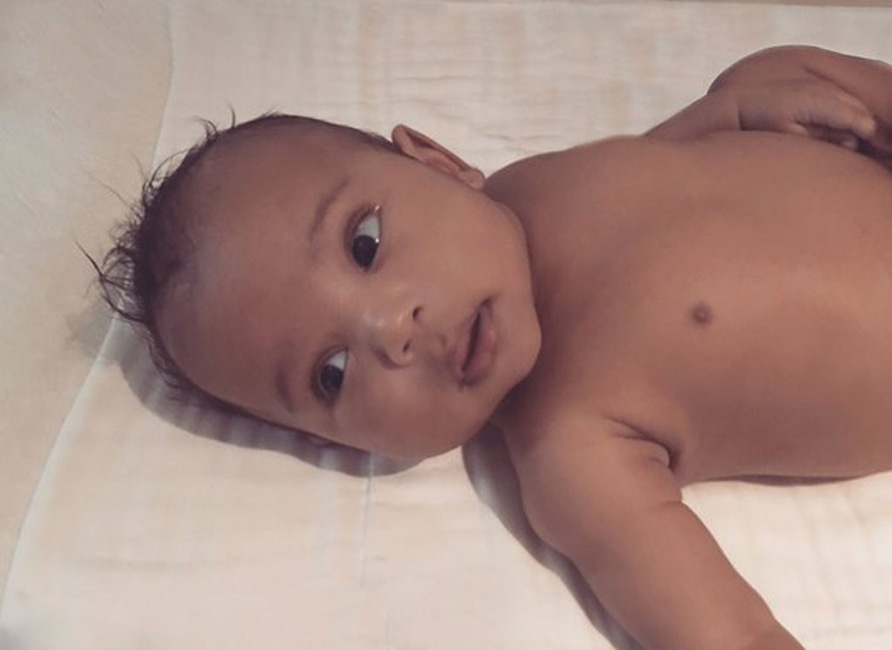 Twitter
Comfy Boy
Saint kicks back in his crib. Zzzz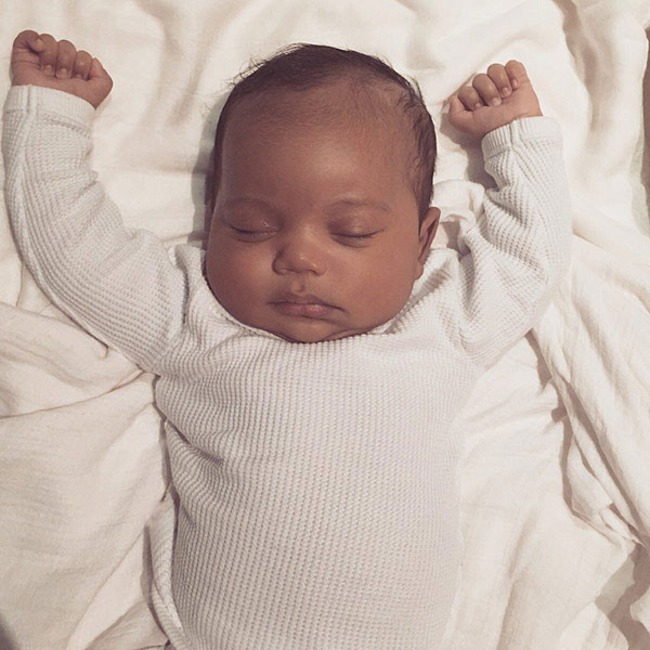 kimkardashianwest.com
Big Debut!
Kim first introduced her son back in February 2016. "Today is my dad's birthday. I know there's nothing more in the world he would have wanted than to meet his grandchildren. So I wanted to share this pic of Saint with you all," the proud mom-of-two wrote.
MORE PHOTOS: Kim & Kanye's Cutest Pics
Article continues below
Keeping Up With the Kardashians will return with an all-new episode Sunday, May 26 at 9 p.m., only on E!
Source: Read Full Article